5 Things To Do Outside Minsk on a Summer Weekend
By Kseniya Abibak
It's 6 pm, and I am writing these lines sitting by the window. The sun is shining (wait, till this time?), the birds are singing outside and I swear I can hear their twitting twitter: "Open the window, inhale the spring air, what is it that you are doing inside if you can stand up and go out like right now? Come on, it's almost summer, you idiot!"
You are absolutely right, my offensive little buddies! Wintertime my long for travel has been sleeping safely wrapped up in warm blanket of winter coats and hot-tea-with-cookies (and some winter fat maybe?), but now this tidal wave is about to break the borders and carry me ahead, to the adventures of the unknown!
So if you are like me, what is it that you can use this energy for, when in Belarus?
First of all, it's a country with vast forests and thousands of ponds, lakes and rivers. Keep in mind there are no mountains and the field is rather flat, so if you are into boats – we are talking kayaking, not rafting here.
And no tracking nor climbing, respectively. But it's summer and your body is begging for any activities in the fresh air. I have an option for you – adventure parks are on the hype right now. High-rope courses, barrier lines, shooting, climbing, archery, horse riding – with guidance of instructors and your own team spirit you can spend a great an exhausting weekend that will surely become to the best memories of summertime in Belarus.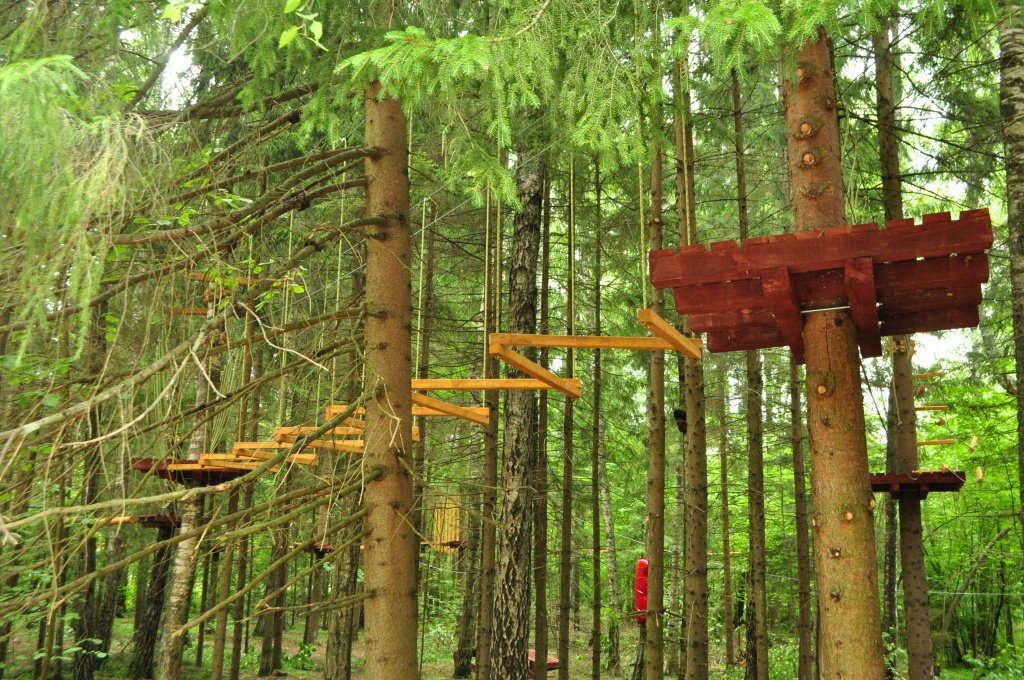 If you hate your friends so much that shooting them would make your weekend – there are PLENTY of opportunities to do so in local airsoft of paintball clubs. Seriously. You won't believe how easy it is to get there. It's almost scary.
Let's say you have arrived in Minsk, and you just want to chill on the water. Try and visit Drozdy Lake. It's just outside the city and you can even take a No. 44 bus to get there, but you might prefer renting a car and buying some meat for barbeque (don't bring the beer though, drinking in public is against the law). They have outdoor public grills, tables with chairs and outdoor showers at the waterfront, and if you don't bring any food with you – don't worry, they'll sell it to you right there in the summer cafes. Such midday barbeque at the lake is a sort of summer weekend tradition for the locals, so you won't feel lonely. Or hungry. Or comfortable.


If you don't want to breathe the smell of barbeque and swim with ducks and kids, you can take a boat or rent a yacht in the local boat club.
If you stopped reading after the words "not rafting", as you are more into something that gives you vibe, chills, and occasional injuries – you might want to visit some of the water parks just outside Minsk. You can rent a SUP-board and swim to one of the small islands on the lake. They say they used to a village before they were flooded and turned into a lake, so you might still find decent apple-trees or even strawberries there! There's also an outdoor gym, and friendly sun-tanned guys and girls will be glad to show you some moves on the wake-board, if you choose to rent one.
Yet, if you don't like to be told what to wear and what to do, and kayaking is something you prefer rather than water in ya ears and bruises on ya butt, you can just rent a car or use a very convenient network of suburban trains to make it to any of the clubs located on the riverfront in no further than 30 minutes – 1 hour ride from the city, where you can rent an equipment or join a group to explore the water topography of the region. What is so special about it – and it's fair in respect of any outdoor activity in the country – the man has not beat the nature here. Once you get off the road – you find yourself in the meadow or in the forest with its astonishing smells of morning wet grass, tree juice and wild berries, surrounded by stunning clamour – or deafening silence – of nature. Can you imagine yourself paddling along the still river with a shining water and thick bushes on both green deserted banks? Yeah, now you feel it! So don't forget to open up your heart and let the energy (or should I say Force?) inflood – with each inhale.