Radio and TV in Belarus
Today in our country there are more than 20 different radio stations. Some of them broadcast in either Russian or Belarusian. The most popular radio stations today are Radio Rocks, Radio BB, Russian Radio and Humor FM. Despite the fact that broadcasting is conducted in Russian or Belarusian, foreign music can often be heard on the air of our radio stations. You can find the most popular radio stations on the following FM waves:
Radio BEE – 104.6 FM;
Radio Rocks - 102.1 FM;
Humor FM - 93.7 FM;
Russian radio - 98.9 FM.
Today Belarusian radio stations are also available on the Internet online. Today in the Republic of Belarus, as a rule, television services are supplied simultaneously with Internet services. In Belarus, as in the rest of the world, there is satellite TV, which means that you can also tune in your favorite channels and watch them from Belarus. All national TV channels broadcast in Russian and Belarusian. Also, many Belarusian television channels are available on the Internet.
Online radio in Belarus
All you need to listen to radio online is to use the Internet. You can listen to the radio online free on website or by installing a convenient application on your smartphone.
Use the search to find your favorite internet radio or just choose something new to your taste.
The most popular radio stations are usually at the top of the list, and by searching by genre or country, you can find something special for yourself.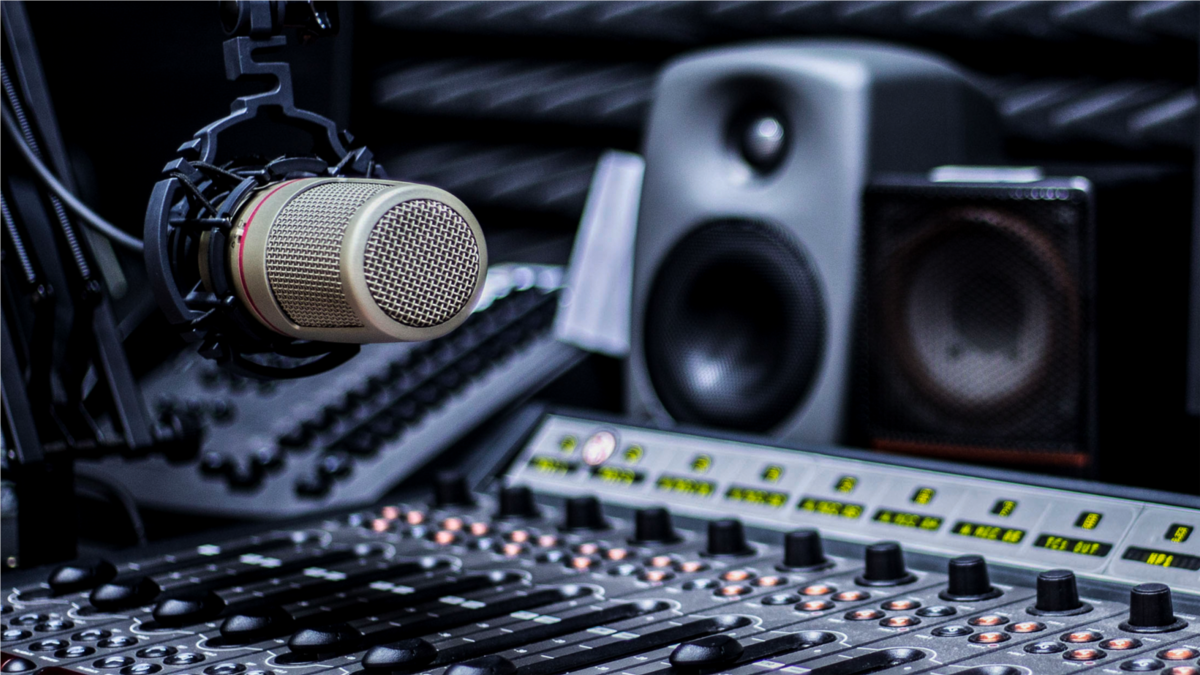 Television in Belarus
On January 1, 1956, announcer Tamara Bastun addressed the viewers of Minsk for the first time: "Good evening! Happy New Year! We are starting our test programs ...". This is how the first year of the life of the Belarusian television began. The programs then received a little over 4 thousand viewers, and the Minsk TV Center was designed for one-program broadcasting with an average daily volume of 6 hours and a range of 60 km. However, since then, our television has made a huge step forward. For 2020, providers offer many services.
Cable TV
Today cable TV is available in many cities of our country. It has about 100 broadcasted channels, which include publicly available Belarusian TV channels: Belarus-1, Belarus-2, Belarus-3, Belarus-4, Belarus-5, ONT, NTV-Belarus, RTR-Belarus, STV, and Mir. There are also TV channels that are not available through digital terrestrial broadcasting: Channel 8, VTV, BelMuzTV, BelBusinessChannel, Yasnae TV, TV3 Belarus, TNT International, Europa Plus TV Belarus. There is local television in regional and many district cities.
In addition to the Belarusian ones, Russian TV channels are mostly thematic: TV channels VGTRK (Russia K, My Planet, and Carousel International (together with Channel 1. World Wide Web), as well as TV channels "Channel One. World Network" (Carousel International (jointly with VGTRK ), Music of the First, House of Cinema, Telecafe, Vremya) Foreign TV channels - Discovery Channel, Animal Planet, Eurosport 1, Eurosport 2, National Geographic Channel and others. Cinema "," Kvartal TV "," Bolt ") and Kazakhstan' TV channels (" Khabar 24 "," Kazakh TV ").
TV channels are distributed through distributors who have received a license to promote TV channels on the territory of the Republic of Belarus. On the territory of the Republic of Belarus, distributors of TV channels are BelBusinessMedia LLC, Telecommunication Cable Networks CJSC, TelecomBelMedia LLC, BetaTeleset Private Unitary Enterprise, A1 Systems LLC and Navigator TV LLC.
The rights to broadcast TV channels are provided by the networks of cable operators, the largest of which are located in Minsk - MTIS and Kosmos TV, as well as in regional cities. There are about 130 cable TV operators in the Republic of Belarus. Beltelecom broadcasts over IPTV through the Zala brand. Digital television is also developing.
In January 2019, Cosmos TV (operating in Belarus under the Cosmos Telecom brand) was the first in the country to launch an ultra-high definition television channel. It is called «Ultra 4K Extreme».
ZALA
Until now, television had one big drawback - it needed the adaption.
With the arrival of ZALA, everything changed for the better. Now you can rewind programs, see the list of programs and movies that were broadcast during the day, and much more.
In order to become a subscriber of interactive television, you do not need to lay an additional cable and install various antennas; you just need to be a subscriber of the telephone network.
Watching interactive television does not in any way interfere with regular telephone communication - your phone will not be busy while you are watching your favorite programs.
You can subscribe to the ZALA service by choosing one of the available TV packages.
In addition to watching live TV programs, subscribers who have chosen an interactive TV package have access to additional delayed viewing services, namely:
pause the viewed TV program with the ability to resume viewing;
viewing TV programs previously broadcast on the air (shift in the broadcasting grid back up to 48 hours);
recording of TV programs that will be broadcast in the future on the Operator's equipment.
There is also a Parental Control function that allows you to restrict access to the selection of programs for viewing. Without knowing a special password, a child who turns on the TV will not be able to see those channels, which, in the opinion of his parents, are premature for him.
ZALA is provided to individuals residing in the Republic of Belarus, as well as to legal entities operating in the territory of the Republic of Belarus, if technically possible.
Tricolor
The Tricolor online store is engaged in the sale of goods for television, the installation and connection of satellite TV, 4G Internet and much more. Tricolor is the most popular satellite TV provider in Belarus. Unlike cable television, satellite broadcasting works on a direct-to-home basis. In order to become a Tricolor TV subscriber, it is enough to purchase a digital satellite receiver and install a satellite dish. You can buy a set for watching Tricolor TV at the website.
Highly qualified specialists using professional equipment carry out installation and adjustment.
VOKA
By connecting digital television VOKA in Belarus, you will be able to watch your favourite TV shows and movies on any device and on any network. You will have access to over a hundred channels and will be able to watch over 20,000 movies and TV series. When you subscribe to VOKA, you will have access to a number of interactive functions: pause, rewind, archive of TV programs, parental control, as well as access to some online cinemas. In addition, on the VOKA portal you can watch online broadcasts of concerts and sports matches. You can also enjoy popular films in Belarusian voice acting.
Connection of television service in Belarus
In order to connect TV services in Belarus, you need to follow a few simple steps:
Select a TV service provider in Belarus

Choose the most convenient tariff for you from the available tariffs

Conclude a contract by coming to the provider's office, or leave an online application on the official website
Disconnection of television service in Belarus
In order to refuse the services of the provider, you must contact the company's office in person and terminate the contract. If, for example, you used the services of ZALA, then you also need to hand over the technical equipment to Beltelecom, since it is leased, for temporary use. In addition, in order to terminate the contract, you need to pay off all debts on the account.
Technical support
Each provider also has its own technical support service. As a rule, this is a short single number. For example, ZALA from Beltelecom has 123. The technical support service will help you deal with the nuances of connection or technical problems. By calling a technical support worker, you can consult and ask all your questions. 
TV payment in Belarus
There are several ways to pay for television services in our country. You can pay for them at the bank or by mail. To pay, you will need to know the number of your contract or annex to it. You can also pay by bank transfer through self-service kiosks or ATMs of different banks (for example, Belarusbank). Moreover, you can pay without leaving your home:
Log in to your personal account and top up your account through a card

Go to the application of your bank through M-banking and make a payment through the "Calculation" system.
---
Photo: gdb.rferl.org, time4radio.ru