Perhaps one of the most pleasant ways to understand the soul of the nation is to start studying national cuisine. Modern Belarusian cuisine is based on old national traditions that have undergone a long historical evolution. Belarusians have always been famous for tolerance, friendliness and hospitality, so guests were offered a great variety of traditional dishes - from locally produced potatoes and vegetables as a side dish to simple but admirable cakes.
Belarusian national cuisine
Belarusian national cuisine is based on local vegetables (potatoes, beetroots, carrots and onions), mushrooms, meat (poultry, pork, beef) and berries (blueberries, raspberries, blueberries). All dishes from soups to desserts have their unique taste and historical past. Most traditional drinks have a mild and impeccable flavour that comes from wheat and rye, carefully grown in the country. In search of new recipes, chefs try to preserve the original taste of dishes. National cuisine plays a central role in public catering in most cafes and restaurants.
Best restaurants and cafes in Minsk
Popular dishes
Since ancient times, potatoes have been replacing bread for the Belarusians, and today most national dishes are based on it. Draniki, sorcerers, potato grandmother and many more delicious and simple dishes are presented in the Belarusian cuisine.
Draniki
One of the popular dishes of Belarus is draniki. They are also present in the kitchens of other countries, but each of them has its own peculiarities of cooking this dish.
Koldyni
Koldyni are like draniki, but between the layers of potato, dough there is meat, from which this dish becomes even more nutritious than usual draniki.
Potato babka
National Belarusian dish based on potatoes. Rub the potatoes on a greater, add fried fat, meat and onions, salt, glove, add sour cream for tenderness and send to the oven. Serves potato grandmother hot with milk or sour cream.
Machanka
Machanka is a classic Belarusian dish. Its name comes from the way it is eaten. Pancakes need dip in machanka. This is a hearty and delicious dish, which is a thick gravy. The classic machanka includes: pork ribs, homemade sausage, smoked brisket and lard.
Kletski
Kletski have long been on the menu of the inhabitants of Vitebsk region, but over time, they have entered the menu of many hosts and cooks. The main ingredient is potatoes. In the middle, there's minced meat. To the table kletski are served with sour cream, sauces or fried onions and lard.
Fish restaurants in Minsk
TOP-10 fish restaurants in Minsk.
Gan Bei

Robinson Club

Dryzja

Baldenini cafe

Litviny

Wood&Fire

La Scala Trattoria Ignazio.

Gvozd'

MoreFish

Sea Food Bar
Restaurants with the best pizza in Minsk
Top 5 restaurants with pizza.
IL Patio

La Scala Trattoria Ignazio.

Domino's Pizza

Papa Jons

Garage
Food delivery in Minsk
Almost every restaurant has food deliveries in Minsk. But at McDonald's or KFC you can't make a direct delivery. You can do it through the site or a sick application Menu.by. The service is also suitable for those who want to make an order in several places at once.
Bars and pubs in Minsk
The most delicious beer
TOP 5 bars with delicious beer.
Restaurant "Dryzja"

Pub "1067"

Kraftman Bar

Cheer Bear Bar

People's Bar
Coffeehouses
Most delicious coffee
TOP-10 Minsk coffee houses with first-class coffee, delicious pastries and unusual design.
Coffeehouse "Manufactory"
Here coffee beans are roasted right on the spot, which means that the coffee is always rich and fresh. In addition, it is one of the few coffee shops that offers vegan coffee on soymilk.
Coffeehouse "26"
It modernizes the classic coffee varieties and offers an alternative. So there's always something to be surprised about.
Zerno
The coffee shop has its own signature spinach pie, which deserves attention, and barista uses alternative ways of brewing coffee.
Sorso di Espresso
You can come here for coffee, and leave with a luggage of knowledge about the methods and intricacies of making a drink.
Moby Dick Caffe
The coffee house offers its visitors quality coffee at a democratic price, and the preparation of drinks is done exclusively by professional barista. In warm seasons you can have coffee at a table outside, and in winter you can take a drink with you.
Lauka
This place is open 24/7. In summer there are parties in the courtyard, and in winter guests are warmed up with drinks and sandwiches.
Utopia 60
Utopia 60 seems to have been transferred from the 60s by a time machine. The spirit of Soviet romanticism hovers here: from the furniture to the menu. Besides coffee, eclairs and cakes are offered here, and as entertainment - thematic lectures, film screenings and tastings for connoisseurs.
Coffeehouse "Culture"
Culture is not just good coffee and cozy atmosphere, but also an opportunity to take part in an art project of a coffee shop owner.
Surf Coffeehouse
Facility's interior is decorated in the style of beach facilities with surfboards and a cozy terrace. Here you can imagine yourself a professional surfer and talk about the difference between hard board and soft board with smart look.
Londo
It's always cozy, warm and peaceful. This place is suitable both for eating with friends, and for productive work over a cup of coffee. The bar's menu is transformed with the season: in winter it serves mulled wine and makes punch, and in summer - cold drinks.
Supermarkets
Fresh organic products
Eco products can be found in the "Green" supermarket. If you want to arrange the delivery of organic farm products at home, you can do it in:
latuk.by;

ecaeja.by;

shantilavka.by.
Alcohol shops
Quality Alcohol
Better luxury alcohol shops in Minsk.
Vёska

PROWINE

Wine&Spirits

Bread&Vine

VINO&VINO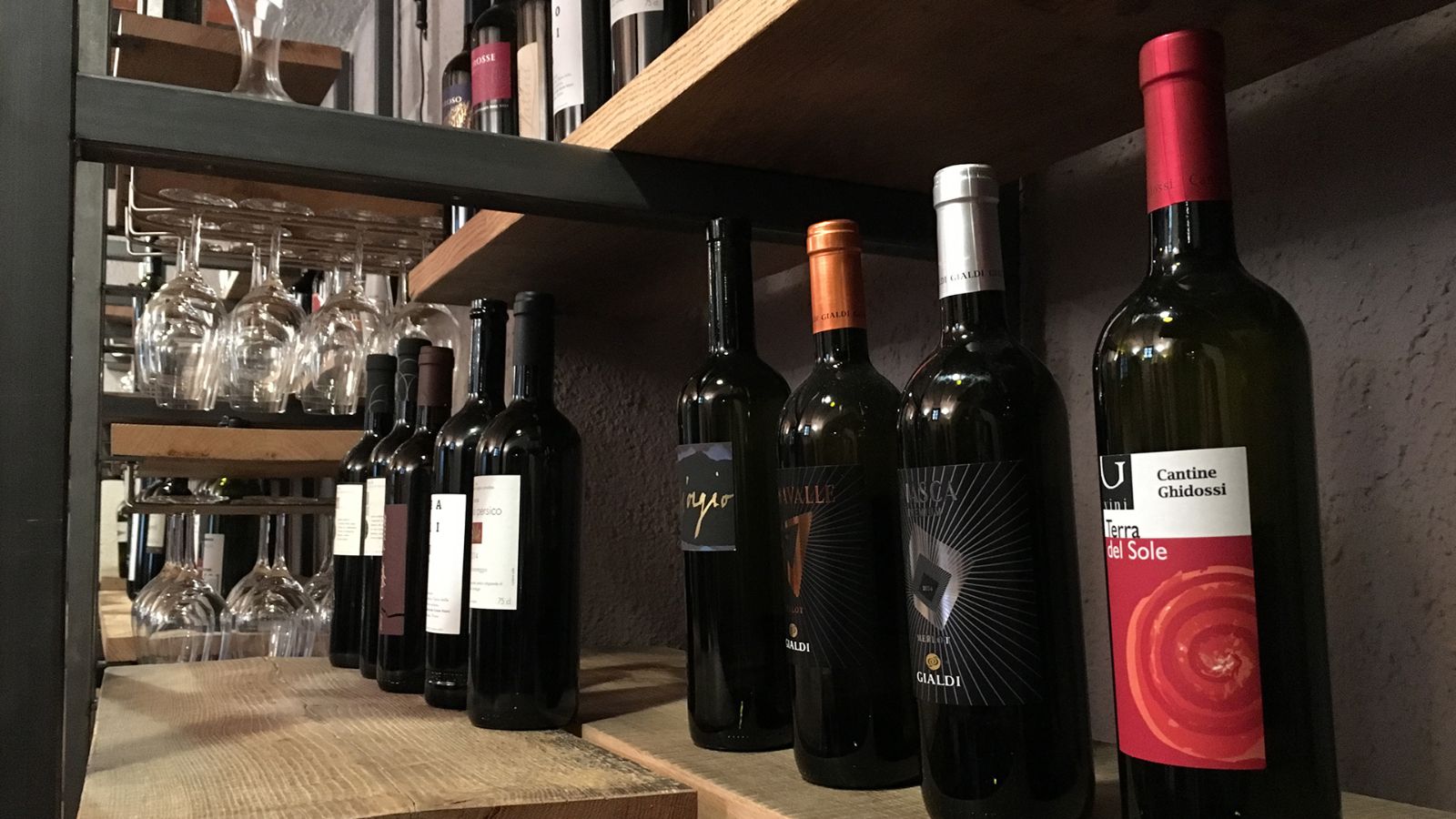 Luxury restaurants, bars, shops, shopping
If you want to relax not only well, but also with taste, you have a direct road to Zybitskaya, Oktyabrskaya, Karl Marx and Revolutsionnaya streets. These are popular places for both locals and foreigners to have a good time.
As a tolerant nation, Belarusians also welcome sophisticated French, spicy Chinese, Japanese, Mediterranean and Spanish, Turkish, Azerbaijani, Uzbek, Mexican and Cuban cuisine, which is widely represented in cafes and restaurants in many Belarusian cities. International and local fast food chains are flourishing in the market. Exquisite restaurants, cozy cafes, delightful bars and pubs, as well as fashionable clubs make time spent in different places truly wonderful.
Situated at the crossroads of cultures, Belarusian cuisine has managed to preserve its originality, as well as to include some new recipes from different cultures. Openness and respect attract cooks from all over the world who are eager to share the national cuisine of their country. Tempting places to eat and drink can satisfy even the most demanding guest.
---
Photo: meetings.ticino.ch, cafetashkent.by