Crypto business in Belarus
Crypto business is the future. The Belarusian approach in this area is distinguished by its speed of development and simplicity. The legislation clearly and competently established all the necessary norms for the implementation of crypto business in Belarus. With the correct implementation and interpretation of laws, as well as further development in this direction, the Republic of Belarus will be able to enter the top ten countries most favourable for the development of crypto-business together with the USA, China or Switzerland.
What is cryptocurrency?
The term "cryptocurrency" is used to define the ciphers of unregulated digital assets that are used as an alternative currency. This kind of currency is used exclusively in the electronic network and has no material form.
Development of crypto business in Belarus
After the publication of Decree №8 in 2017, which was aimed at promoting the development of high technologies, interest in the IT sector in Belarus has grown significantly.
This decree legalized concepts such as blockchain, mining and tokens.
After such a rise in demand, it was decided to regulate this area of activity in more detail. At the moment, the crypto business in our country operates on the basis of the official rules of the High-Tech Park.
Belarus in the ranking of countries according to the conditions for crypto business
The Republic of Belarus is famous for its favourable conditions for carrying out crypto-business for neighbouring countries, but it is not included in the top of the best. This is primarily due to the ban on paying for products or any services with cryptocurrency if the company is not an HTP resident. At the same time, transactions with tokens do not require VAT, which significantly improves the position of the crypto business in Belarus.
A positive aspect is also a clear definition in the legislation of cryptocurrency and smart contracts. However, questions remain about the application of existing laws in practice.
Belarus is not among the top ten countries for the development of crypto business, but is ahead of the CIS countries, including Russia and Ukraine.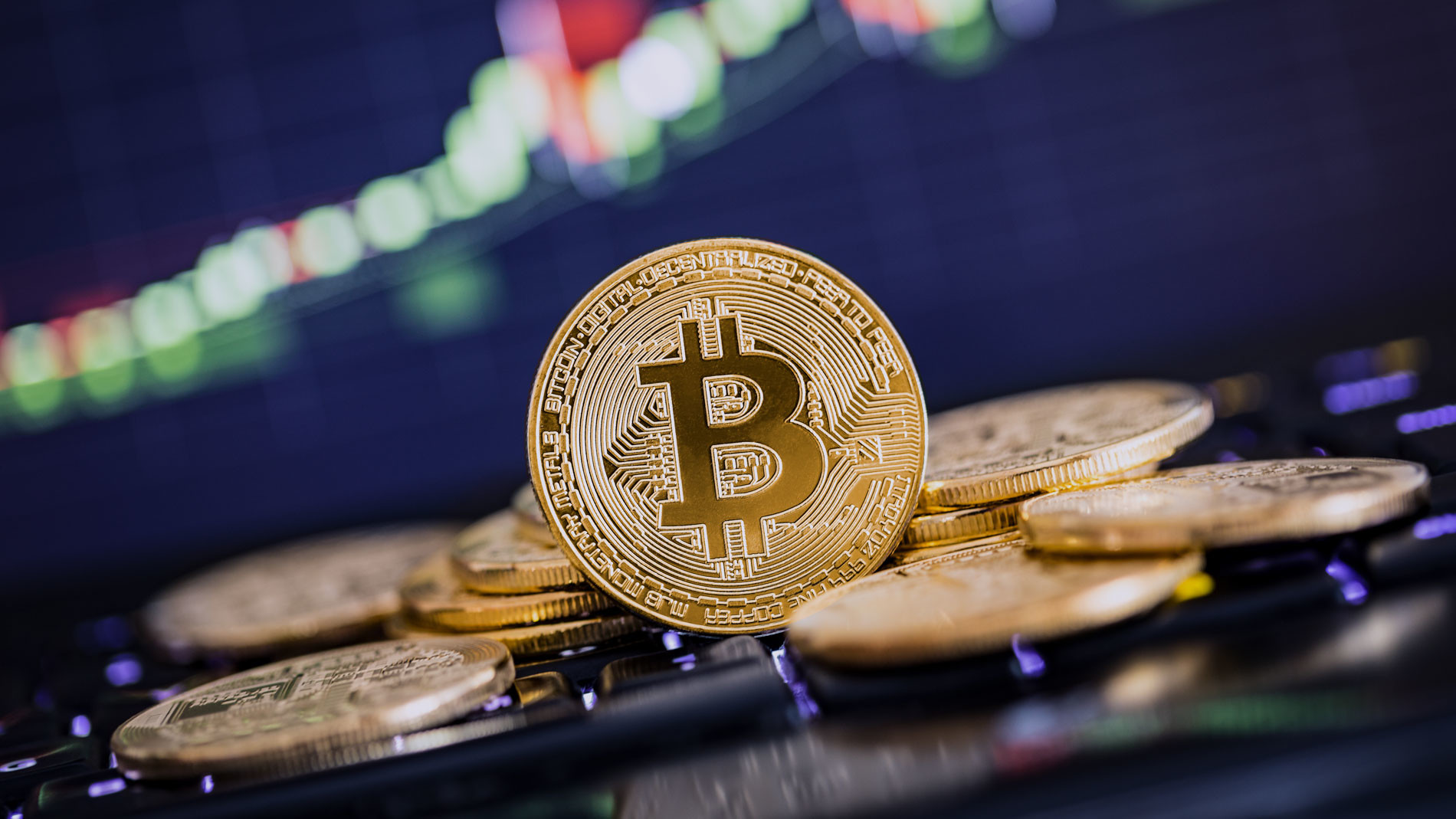 Requirements for running a crypto business
Technical requirements for companies in the field of crypto business
The technical requirements for crypto business include:
Need for consumer identification;

Combating corruption, money laundering, sponsoring terrorist activities and other crimes;

Interaction with financial monitoring bodies, if it is necessary;

Presence of an AML Compliance Officer with the required qualifications and skills.
Compliance of companies with these requirements is checked by auditors.
Financial requirements for companies in the crypto business
The minimum capital can be an amount equal to 2 million Belarusian rubles, and for ICO operators, the capital starts from 500 thousand Belarusian rubles.
Requirements for crypto platform operators
Crypto platform operators are required to:
Identify consumers of financial transactions;

Maintain a separate accounting of the currency of the crypto platform operator of the consumer currency, which is held by the crypto platform operator;

Maintain a record of each customer's transactions and send it to the appropriate organization;

Monitor the legality of transactions with cryptocurrency.
ICO requirements
Any company that is an HTP resident or acting through an HTP resident can conduct an ICO.
ICO organizers must create and place custom tokens. In order to do this, they need:
Identify the owners of tokens;

Sell tokens to residents of the Republic of Belarus who are qualified investors;

Carry out risk management;

Monitor the legality of token advertising.
ICO customers, in turn, can be people with a good reputation and the presence of the main staff.
Requirements for the staff of cryptocurrency companies
Special selection criteria are imposed only on the head, chief accountant, system administrator and staff responsible for risk management, prevention of money laundering and cybercrime, compliance with the HTP rules.
Such employees should not have an outstanding criminal record for economic and information security crimes.
Over the past two years, there should be no dismissal on the initiative of the employer when a person commits guilty actions.
An important criterion is the absence for the last three years of a court decision on the guilt of a citizen in the bankruptcy of any company.
Also, these people must have the appropriate qualifications for the position.
Data protection in crypto business
Based on the European experience, the management of any crypto business in the Republic of Belarus must notify clients of possible risks in connection with their services, comply with advertising rules, ensure access to information necessary for the client's security, as well as carry out preventive measures and control over cybersecurity and risks.
Cryptocurrency
What are cryptocurrencies?
Cryptocurrency is a currency that exists only in the digital space. It is created and moved through cryptography, usually using blockchain. Cryptocurrency is an artificially created money.
Bitcoin
Bitcoin is the first and most popular type of cryptocurrency. It appeared in 2009. Its prevalence is due to official recognition in a number of countries.
As a rule, the price for bitcoin is increasing and its forecasts are also favourable.
Tokens
Another type of cryptocurrency is called a token. In terms of popularity, it is inferior to Bitcoin, but, nevertheless, it is in demand. It is based on blockchain. It is versatile and used in various types of operations.
Other cryptocurrencies
The most popular cryptocurrencies after bitcoin are:
Ethereum. It was created in 2015. The technology is used to register transactions, transfer resources or copyrights.

Litecoin. Derived from bitcoin. First appeared in 2011.

Dash. Formerly Darkcoin. Uses the minimum amount of resources for mining.

Primecoin.

Peercoin.

DogeCoin.

Namecoin and others.
There are a large number of them, but few are officially recognized. You need to understand that buying any cryptocurrency is a big risk.
Mining
The process of mining cryptocurrency is often compared to extraction of mineral resources, which is why it is called mining. The mining process is based on blockchain technology, and more specifically on the creation of new blocks in the blockchain.
A cryptocurrency transfer operation usually includes information about two wallets, the transfer amount and a timestamp. A special encryption key is created and sent to other nodes in the system. Mining cryptocurrency is now more difficult than ever. The complexity of computations increases every time interval, and the reward for them decreases in accordance with the laws of cryptocurrencies. For example, only industrial-sized mining farms can now mine Bitcoin.
Cryptocurrency wallet
Cryptocurrency wallets are digital and physical methods that use public key cryptography to enable customers to send and receive cryptocurrency securely over the internet.
In other words, the presence of such a wallet is necessary for storing, selling, buying cryptocurrency. The main purpose of this wallet is to store a secret key, which is needed to access funds.
Cryptocurrency exchange
Cryptocurrency exchange can be carried out on specialized cryptocurrency exchanges.
The exchange rate of such a currency to ordinary money depends on economic, technical and social factors. For example, on the number of purchases and sales for cryptocurrency, on the volume of cryptocurrency production, on the complexity of its production, on the number of miners, on demand.
As a rule, a cryptocurrency is exchanged for another one or for US dollars.
Cryptocurrency as a means of payment
In terms of the use of payment systems, cryptocurrency is somewhat similar to electronic money.
However, electronic money is issued only by banks in exchange for real money in a material form. While the release of cryptocurrency can be done by anyone. It is for this reason that cryptocurrency, as a means of payment, carries certain high risks.
Although payment using a crypt is not prohibited, however, only cash and non-cash payments are recognized in Belarus, which means that such payments do not have legal protection.
Taxes and cryptocurrencies in Belarus
In Belarus, operations with cryptocurrency (issuance, purchase, sale, etc.) are not taxed yet. However, when exchanging digital currency for real money or other material things, you will have to pay income tax, since in this case you receive material benefits from the transaction.
Belarusian cryptocurrency exchange Currency.com Bel Company
Currency.com is the first Belarusian cryptocurrency exchange. This company plans to improve the system for investing in cryptocurrency.
On this crypto exchange, potential consumers can buy or sell tokens and invest in traditional financial instruments using cryptocurrencies and paper money.
Legislative regulation of crypto business in Belarus
The Republic of Belarus is famous for its convenient legislation for the development of crypto business.
According to the legislation of the Republic of Belarus, HTP residents have the right to legally conduct a cryptocurrency business, register exchanges and exchangers, conduct ICOs and engage in mining.
The Belarusian government actively promotes the development of new technologies and even established a zero tax regime for operations with cryptocurrencies.
The main regulatory legal acts regulating this area are:
Decree No. 8 "On the Development of the Digital Economy";

Regulations on the High-Tech Park.
High-Tech park and crypto-business
Decree No. 8 opened new horizons for HTP in the crypto business. Thanks to the new legal act, various preferences have appeared for residents for the next 30 years. Conditions for foreign workers have improved (no need to obtain special permits for up to six months). Cryptocurrency transactions have become legal and also exempt from VAT until 2023.
However, crypto business is not the main direction for the HTP, therefore there are clear rules for entry and requirements for companies wishing to carry out relevant activities in Belarus.
---
Photo: static.life.ru, avatars.mds.yandex.net, cdn.wccftech.com