So the summer began: the season of holidays, vacations, and children's laughter. Childhood is always a joy, but how to make your baby's childhood unforgettable, because a new time has come. It is unlikely that in a megalopolis a child can already be driven out into the courtyard to ride trees or jump on a skipping rope. But how much less do you want to see a child behind the phone screen. We found a solution, and we will tell you where you can take your energizer and remain satisfied yourself.
Top places for children in Minsk
Minsk is the capital of Belarus, did you really think that there is no place for children's entertainment? Off course, yes. You just need to choose the type of rest, and go. Now we will help you with these.
Belarusian State Circus
How many of you in childhood did not like animals and clowns? It is unlikely that there are any. Any performance in this circus will give your children a lot of positive emotions, and will leave an incredible impression. Here are rooms of various genres - from water extravaganza to air act. On the top floor is the Museum of the Belarusian State Circus. It is planned to open children's circus studios - both commercial and free for gifted children, as well as a hobby club for dance lovers.
Minsk Dolphinarium "Nemo"
Animals can be seen not only in the circus. Sea representatives will delight your children as much as they are the most sensitive and kind animals. The best marine artists: funny cats, lion and amazing dolphins invite you to their performances daily.
You are given the opportunity to discover the wonderful world of marine animals and plunge to the atmosphere of the holiday with the Nemo Dolphinarium!
Minsk Zoo
Well, the favorite place of all children is the zoo. Your children will be 100% impressed, as the local collection contains more than 400 species of exotic animals and rare representatives of the fauna of Belarus. Waterfowl live all year round in the natural Svisloch backwaters; domestic lambs and goats, which can be stroked, walk on the Vyaskova Syadziba contact area. Permanent exhibitions are open, attractions, cafes, horse riding or ponies work. A visit to the zoo is a wonderful vacation and communication with nature.
Waterpark "Lebyazhii"
Further it is possible not to continue. No child will miss the opportunity to frolic in the pool, or to go down from colorful water slides. But that is not all: have you heard about Kazki city? For children, "KaZki" is a country where fun reigns and children's dreams come true, heroes come to life from their favorite fairy tales and every day turns into a holiday, everywhere there are attractions and a variety of toys.
For adults, the entertainment center "KaZki" is, first of all, an opportunity to give your child vivid impressions and colorful emotions, as well as spend an unforgettable vacation with the whole family.
Amusement parks
And for dessert - an amusement park - the dream of any child. Go to the park Chelyuskintsev and marvel at your baby. It works daily. The rides operate from 15:00 to 21:00 from Monday to Thursday and from 10:00 to 22:00 from Friday to Sunday. Entrance to the Chelyuskintsev park is free, rides on attractions are paid separately.
Active holidays with children in Minsk
Children sometimes have so much energy that playing at home or about the yard no longer helps to cope with it. For these energizers we offer places with an active form of relaxation, where parents can exhale a little.
Dinosavria
What it is? Dinosavria is a children's entertainment center where it can entertain a child of any age. For kids from 1 to 5 years old, accompanied by parents, SEA WORLD is built. SEA WORLD consists of a trampoline, slide, soft wheel, animated soft house, rocking maze, carousel with insects, crooked mirrors, colorful rocking chairs and various other soft moving objects.
For older children, with a height of up to 140 cm, DINO CITY is provided - this is a modern four-level labyrinth, with air guns, a trampoline, slides and a dry pool, which will take any child seriously and permanently.
Quvalda
Quvalda is a modern and multifunctional play space for children and adults. What is there to do? What services are offered? Firstly, the gaming space (OCULUS virtual reality helmets, Xbox Ps4, Dendy Sega 8-bit console, air hockey, coin ride, darts, karaoke, billiards, table tennis and football). Secondly, a board game club. Thirdly, the Narnia quest (a live game based on the famous Clive Lewis book. 14 quest rooms, professional actors, non-standard tasks, fascinating puzzles - here you will have to not only be smart, but also show your courage and team spirit). Fourth, the organization of theme parties (food and drinks, disco, animators, performance of cover bands and top DJs, photo / video shooting, design decoration with balls, etc.). Fifth, offsite events and festivals (areas of any activity and entertainment at corporate parties, team-building, master classes, large-scale Open Air).
Hero park
Today, trampoline centers are deservedly recognized as the most popular place for children's entertainment - places where children can jump on trampolines and receive a sea of ​​emotions from having fun. If you want to arrange a real holiday for your child, the Hero Park Trampoline Center in Minsk at 91 Derzhinsky St. is at your service!
Quantum
The Quantum Museum of Entertaining Sciences presents an interactive exhibition that covers the main areas of science. In each hall there are exhibits with which you can interact: explore, collect, solve, pull, jump and even scream.
The museum has more than 150 exhibits that can be touched.
Trapezia
Do your children climb up always and everywhere? Tired of running after them on the playground and catching so that no one falls? Bring the children to the trapeze climbing wall, here they will be taught how to climb, and most importantly - how to do it safely!
Climbing harmoniously develops all the muscles of the body, coordination, ingenuity, endurance. Children learn to set goals and achieve them through perseverance and diligence.
Group training is conducted by a professional trainer with teacher education.
Trampoline center "Jambi"
There are never many trampolines, and variety plays an important role, so we present to your attention another trampoline center - "Jambi". Here you will find sports and professional trampolines, a vertical trampoline with a basketball hoop, a climbing wall with a foam pit, a large ninja park with obstacles, a children's labyrinth for young guests, aerial canvas, a rope and a cafe.
Children's karting section "Forsage"
If your child is passionate about motorsport and wants to become a real racer, the Forsage Children's Karting Academy is exactly what you need. Classes are held on the indoor go-kart track in the Forsage kart centers. Only here is full equipment, safe German cards for children RiMO MiNi and a professional team that will help young riders become champions. The trainers are invited to the karting school for everyone from 8 years old to 16 years old (growth of at least 135 cm is important to get to the pedals). After just a few lessons, a professional trainer will appreciate his moral-volitional and physical qualities.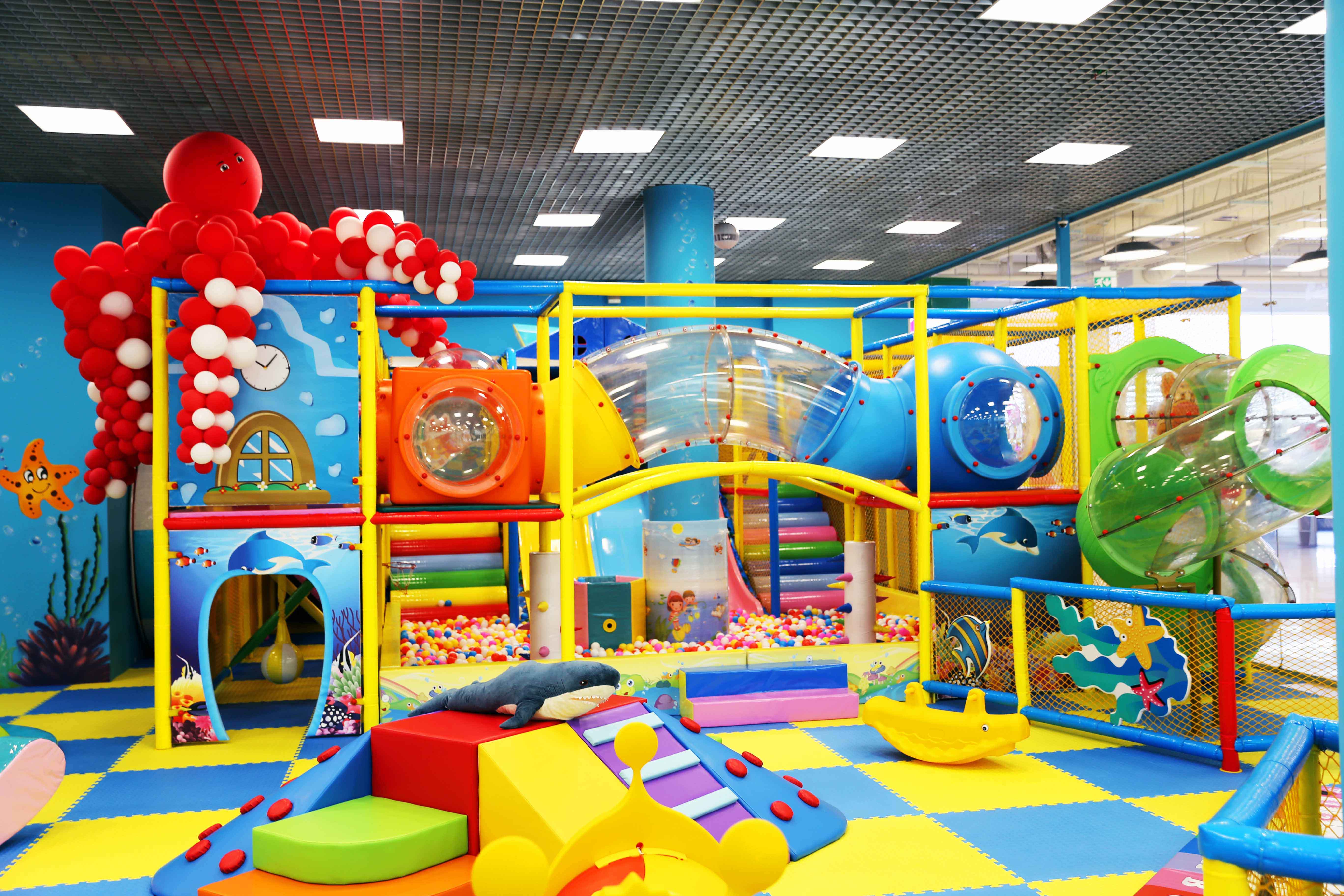 Children's quests in Minsk
Just imagine: for an hour your active and inquisitive child will be busy with the most interesting puzzles, riddles, only occasionally resorting to your help, or even removing you from business, which will allow you to watch your child immersed in the quest head over heels. This is just a great way to get your whole family into a fairy tale!
Museums for children
If you are used to the idea that a museum is a boring place with 1000 no less boring exhibits, then it's time to stop living with stereotypes, because museums are completely different. For example, an interactive human museum, a lego museum, a cat museum, and even a museum of magic.
Theaters for children
There are also theaters with their favorite characters: Trolls. World tour; Adventures of a bunny of Pif; Bremen Town Musicians and many others.
---
Photo: chips-journal.ru, avatars.mds.yandex.net