Animal shelters in Belarus: where and how we can shelter animals
"Animals for us are a page in our life, and we are all their life." If you think about the meaning of this statement, then you can smoothly move on to the topic of this article. After all, our four-legged (and not only) friends very often need our help and support. And lucky are those animals that have loving owners. But there is also a large percentage of those animals that do not have this benefit. And we see these animals every day: on the streets, on the way home, work, near our workplace, and so on. But we cannot take them all home, can we? Yes, we are sorry to see this. But what if there are other ways to help? What can you and I do to make life easier for stray animals?
Volunteer movements to help animals in Minsk
Today there are many volunteer groups and movements throughout Belarus. There are also a lot of them in Minsk. Among the most famous groups are the following: "Zoochance", "Igida", orphanage "House of saved souls" and others. Volunteers are active people, who, on a voluntary and gratuitous basis, provide all possible assistance. Today, the protection of animals in Belarus without volunteers is simply unbelievable. Volunteer work is an invaluable contribution to this good cause. You can become a member of a permanent volunteer group while living in Minsk.
Many modern people have an active civic position and unite their interests, life aspirations in the name of a good goal. Engaging in useful and responsible work, young people, among other things, receive satisfaction from their importance.
Although the work of a volunteer is free of charge, it is no less responsible and necessary than the work of a paid specialist. Therefore, not everyone can be good volunteers right away. And in this area of ​​activity, certain knowledge and skills are required - you need to help correctly.
"Zoochance" is a voluntary, self-governing association of citizens, operating on the basis of a community of interests for the joint implementation of civil, social, cultural and other rights.
The activities of the organization are carried out on donations from those who are not indifferent to the problem of protecting the interests and animals rights.
The main direction of the organization is the treatment of animals that have lost or had no owners, are sick and in need of medical care.
Zoochance is the organizer of the Give a Paw charity events, during which Hand Made masters offer the audience handmade products. Half of the money for the implementation of these cute and beautiful things goes to helping cats and dogs. Charity auctions and exhibitions are also held.
The founders of "Zoochance", volunteers of the organization, as well as those who are simply not indifferent to the fate of our four-legged friends, the priority goal of their activities is to help those who today are most defenseless before the realities of the modern world - homeless animals - once abandoned and accidentally lost, neglected from birth and run wild due to some circumstances.
The second main goal of "Zoochance" is to work with people in order to form a humane and respectful attitude among the population towards small residents of wildlife, towards the natural environment around us in general.
Methods of the organization "Zoochance" in achieving its goals:
draw public attention to the problems of homeless (neglected) animals

seeks to reduce the number of homeless animals using exclusively humane methods, through sterilization and donation of dogs and kittens as a gift to kind people

informing a wide audience of facts of cruelty to animals
There is no law in the Republic of Belarus that would protect animal rights, and criminal liability for cruelty to animals appeared not so long ago. That is why the organization is taking all measures to prepare normative legal acts that could protect the living creations of nature, would contribute to the improvement of legislation in the field of protecting our four-legged friends.
The founders and volunteers of "Zoochance" believe that an animal has the right to be treated with respect, including at that sad moment when its earthly journey comes to an end. This is why the organization is pushing for a pet cemetery. After all, the practice of civilized burial of cats and dogs is accepted in most European countries of the world.
How can you help animals?
Temporary shelter (house)
The life of many stray animals is "in a temporary shelter (house)". This is a temporary stay of an animal with kind people who for a certain period of time were ready to give shelter to a dog or cat. Perhaps you have a free corner at home and you are ready to host someone who can become a true friend to you? It is wonderful. Thus, you can temporarily help the animal by giving it a place.
Financial help
The easiest and fastest way to help is to transfer money to a specific account. For instance, in organization "Zoochance" there is a unit "How to help us", where you can find the account details and transfer the amount you can afford for animal expenses.
Help with transportation
This type of charity is a very simple but significant step on the part of a person. It is very often needed by animals that need transportation to the next house, as well as to or from a veterinary clinic.
This begs the question: why volunteers cannot transport a cat or dog to the place of treatment by public transport? If we are talking about an injured, sick or undergoing surgery animal, a trip by bus or trolleybus, tram or metro can significantly aggravate his condition, and in some cases endanger his life.
Owners' search
Do you have many friends? Maybe someone is lonely? And someone just wants to bring a surprisingly pleasant feeling of living joy to the atmosphere of the family? Then you can help through word of mouth, telling your friends and acquaintances about the animals that are waiting for loving owners.
Help with food and medicine
Such things as food and medicine will always be needed by dogs and cats, which are looked after by volunteers.
In the veterinary clinic "Alphabet", for example, you can purchase a certificate for the provision of assistance (treatment) and indicate the recipient of a volunteer organization or the name of a specific animal under their care. In addition, there are animal care collection boxes from various organizations installed in pet stores. You can leave a small gift in them. This can be food, medicine, parasite repellent, trays, litter, and more.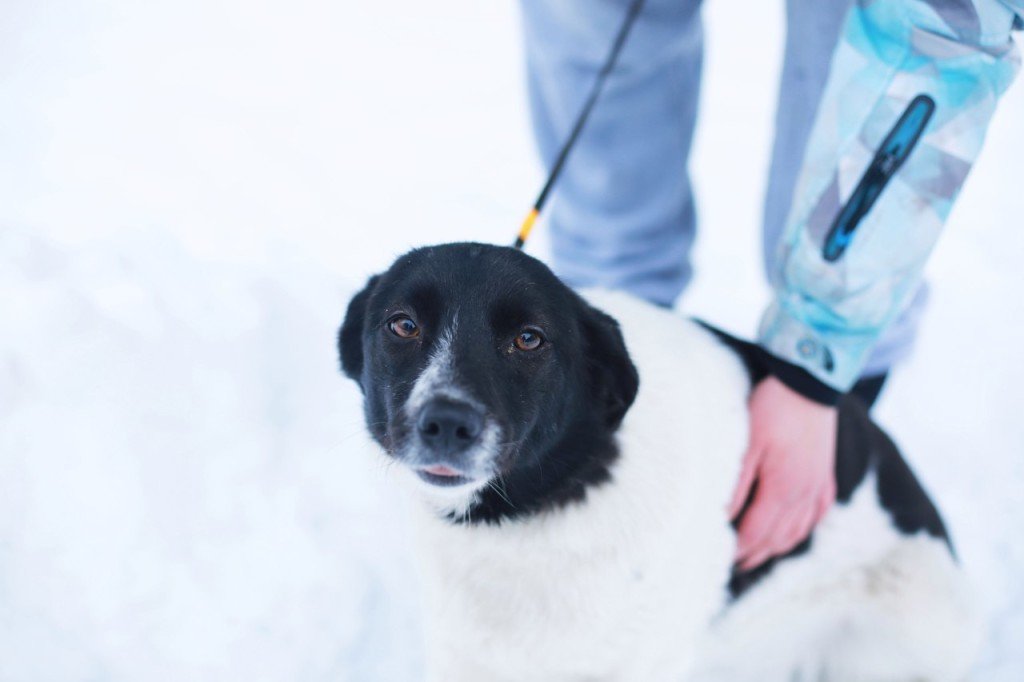 Hotels for pets in Minsk
You go on vacation, and a neighbor, friend or anyone else cannot look after your pet. What to do? What to do with a family member for whom a place has not been booked abroad? The answer is simple. You can put your pet in a pet hotel. In fact, this is a fairly new direction, but it has already established itself.
There are several hotels for animals in Minsk, among this list you can probably find something.
MyRedCat is a hotel for cats of any breed. Upon check-in, you will need to provide an animal's passport with vaccines. The hotel rooms are made of glass and metal. Each box is equipped with four shelves at different heights.
Druzhok is a hotel that is glad to welcome owners of all pets. It is also a government hotel.
Four paws is a hotel for cats, dogs, parrots and other animals and birds. The hotel has a veterinary office, where, if necessary, your pets are examined.
How to shelter the pet?
The fastest way is to go outside and look around. You can also contact one of the shelters in your city, as well as a charity that will be happy to help you find a friend.
---
Photo: attuale.ru, nablagomira.ru, cdn.zooshans.by