Business courses in Minsk
In the modern world, in order to be a real professional in demand in various fields of activity, it is important to both understand and adhere to the position of constant growth, self-education and the ability to keep in the stream of modern trends and technologies. It has become fashionable to be not just a professional, but to have your own business. Therefore, the market responds to the constantly growing demand in the field of additional education in the form of courses and trainings with a fairly wide range of offers of business courses. We will try to highlight this topic in the nuances below.
What is a business education for?
Business education is rapidly gaining popularity; it is considered a huge advantage in the resume, work book. And in some areas of development, this is the only way to improve your skills. Modern business coaches create their own methods, textbooks; share their invaluable experience, using real situations typical of Belarusian business practice.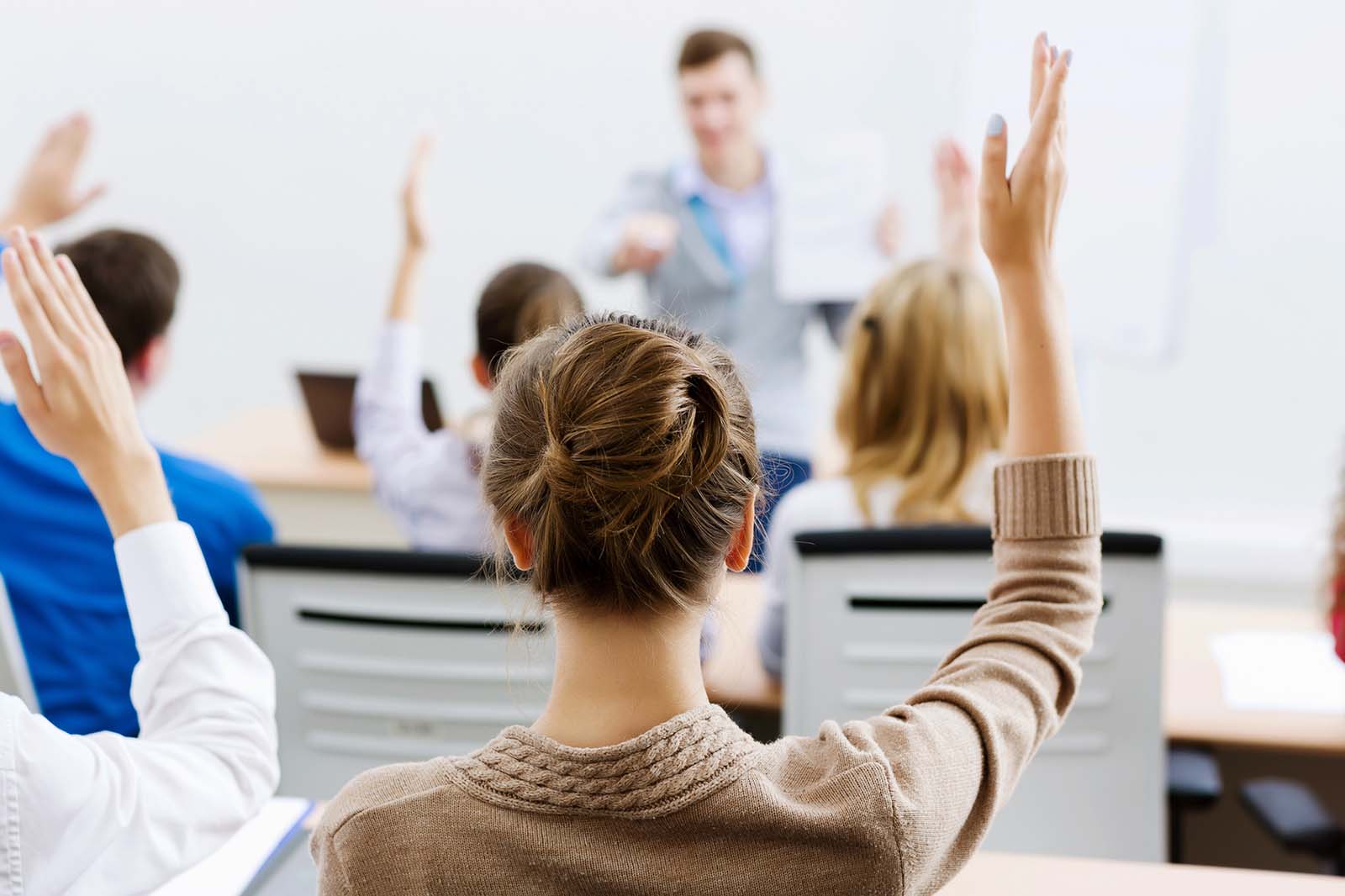 Who needs a business education?
It can be said with absolute certainty that business education is needed for someone who truly, sincerely and deeply loves to acquire knowledge. And for those who would like to change their career paths, the best hr-specialists recommend that you first get familiar with the area you want to move into before choosing a business course. Sign up for a course or volunteer for a company that works in your area of interest, and ask the people involved. In the modern realities of Belarusian reality, it is important to both understand and reliably know whether getting a business education in a priority business area for you will help you to further advance your career or develop your business.
What does business education include?
In Belarus, you can find many formats of business education for yourself. Forums, conferences − real meetings with reputable speakers, business angels with interested spectators at venues of various sizes; as a rule, no documents are issued and such events take place in big cities. Seminar − differs from the forum in a smaller number of spectators, as a rule, the content of the seminar assumes the presence of theoretical and practical blocks for presenting information. Seminars are held in online and offline formats, upon completion a certificate of completion of the course of a non-state sample is issued. Further training - are divided into two types: with the receipt of a state-recognized higher education diploma or with the assignment of a qualification category or degree - suitable for persons who already have higher education and who want to receive the title of doctor (master) or receive a category in the chosen direction of the profession (specialty). After that, a diploma is always issued with an appropriate certificate of a state or non-state sample. Courses are the most popular format in modern realities, since they are both the fastest and least expensive way to acquire the necessary knowledge and practical skills. The courses are held online and offline, and are conducted by both private and public educational institutions. The essence is as follows - organizing a meeting with an authoritative teacher or business representative for the possibility of transferring their skills, experience, and theoretical knowledge to the interested audience. Upon graduation, they can issue a certificate and / or a non-state diploma (A4 sheet with the organization's stamp and the author's signature under the name of the course) about the completion of the corresponding course. Also, relatively new formats have appeared for our country: co working - a forum for software developers, presentations, corporate training.
Top business courses in Minsk
In Minsk, you can find a very large number of proposals for training or development in a profession (specialty). A large city, the consolidation of the largest institutions and academies of private and state ownership creates a huge competition in the field of educational services. On the part of the consumer, of all persons interested in self-development, it is important to be able to navigate this diversity. Below is a list with a brief description of the most popular schools in the field of business education.
IPM
IPM Business School was founded in 1993. It is a private educational institution. The main activities of the school are teaching and conducting economic research. Training is carried out in various formats: these are international programs, long-term, short-term courses, and seminars on narrow professional topics, and corporate programs. The research center of the school conducts an analysis of the economic situation in Belarus, as a result of which monthly reviews of the Belarusian economy, macroeconomic forecasts, and trends in the development of Belarusian business are developed. Currently, the school offers training in the following areas: owner academy - a project focused exclusively on business owners and their development needs; School of Marketing; School of Finance and Auditing; recruiting school; production company development school; School of Management; school of sales. The IPM school has several international certificates. Since 2015, the IPM Business School has opened representative offices in all regional centers of Belarus. More information can be found on the course website.
IBA Institute
The full name is the Institute of IT and Business Administration, has the status of a private institution of additional education and has been operating since 2002. The Institute offers over 100 courses and advanced training programs for beginners and professionals. This school will be of interest to everyone who wants to be educated in the fields of Information Technology, Project Management and foreign languages. The Institute also offers a retraining program based on higher education with the assignment of the qualification "programmer" with the issuance of a state diploma. The teaching format can be called quite conservative: lectures, orientation sessions, trainings and practical exercises in groups under the guidance of a teacher. More detailed information can be found here.
Business-Probuzhdeniye
This is an unusual project for our country. It is a series of large-scale conferences in the field of business education. The meetings are held annually, gathering an interested audience at large venue. The format of the meetings assumes a speech by an authoritative speaker, a question-answer from any of those present in the hall, an open battle − a discussion between the speakers. It is important to emphasize that this format of meetings helps not only to learn something new, but also to find your like-minded people right in the hall, having carried out competent networking among other spectators who are also conference participants. More information at the following link.
Here and now
These are not just courses, but a consulting group providing a full range of services related to business development. The main areas of activity are the provision of services in the development of an existing customer business and educational services in the following areas: retail, personnel management, and diagnostics of the state of customer business, finance, and logistics, marketing and sales. The company's website can be found by following the link.
Imaguru
This is a real business club, which is undoubtedly an unusual format in modern Belarus. These are meeting platforms, and a space for working with your own PC, and training at the Coding Academy. Training is conducted in the following courses: design, marketing, mobile development and project management. Having entered the site, you can familiarize yourself with the photographs of the existing sites, designed for a different number of visitors and decorated in various style solutions. Also, the club provides free meeting rooms, a kitchen, recreation areas, parking spaces, high-speed Internet, if necessary, technical equipment for holding various kinds of events (from a large conference to a presentation, online broadcasts, co working. A huge plus is that a technical support team is also provided in full order of the club's visitors geographically the club is located in the center of Minsk, on Fabritiusa Street, 4. On the company's website, you can book the site you are interested in by following the link in advance.
Glabis
This private educational center has a pronounced direction − meeting the requirements for the development of management personnel and business owners. On the company's website, you can familiarize yourself with the training schedule, brief descriptions and biographies of speakers in advance. To understand which direction is right for you, you should study the training program in sufficient detail. A nice bonus for the visitor center is that if the clients like the training materials so much that they want to go through it again, then this can be done with the next group absolutely free of charge.
Institute of Business Technology
The Institute of Business Technologies conducts training of specialists and refresher courses in three formats. These are basic courses in a wide range of specialties, seminars and trainings; internships within the country and abroad. A feature of all courses of the institute is the practical orientation of training on relevant topics. The school has 4 training centers in Minsk and more than a dozen offices in the largest cities of the country.
Leader
This is a private educational institution; today the school has branches in 27 cities of Belarus. All courses can be divided into 4 major blocks: business school, foreign languages school, IT specialists' school, beauty school, and vocational training. You can find information about the possibility of enrolling in groups and the cost of training on the courses page. A special feature of the center is that at the request of corporate customers, corporate training is organized for the personnel of operating commercial companies in any of the areas offered to private customers.
---
Photo: smallbizmatters.com.au, jonhuntsmanjr.com, igor-vagin.ru