Famous Belarusians
Belarus is a country with an interesting history. Few foreigners know about Belarus as an independent state, since it has acquired its sovereignty recently. Then let's get on with it and learn more about its culture. As in any country, many famous people had a hand in the culture of Belarus, and now we will get to know them better.
Alexander Rybak
It's no secret that Olympiads, competitions and contests, such as, for example, Eurovision, unites people all over the world. This competition has already become a tradition for everyone: for some people it is an occasion to get together as a family, for some people it is a reason to visit European countries and get to know its culture better, and for some people it is a point of pride in your country.
We all vote and support our favourite singers, and, of course, we know the winners. In 2019, Duncan Lawrence from the Netherlands won, in 2018, Netta Barzilai from Israel got the first place. But do you remember Alexander Rybak, who brought the victory to Norway in 2009 with the song which called "Fairytale"? For many, it will be a revelation, but the wonderful musician and performer, Alexander Rybak comes from Belarus. His parents inculcated a love for music here. Alexander grew up in a creative family. His father used to play the violin in the Vitebsk ensemble and teach his son from an early age. His mother was a pianist and an editor of music television programs. She always set an example for the boy.
The whole family was interested in music, that's why Alexander learned to play two instruments at once: violin and piano from five years old. Parents from a young age knew that he will achieve a great success. Now Alexander is one of the most famous young singers and composers in Europe, and the victory in Eurovision has given him popularity all over the world.
Igor Magazinnik
The world is going on; it is becoming easier and more mobile, particularly, thanks to Belarus. For example, the beloved and well-known Viber mobile application has greatly simplified our life and made it possible to be in touch 24/7. But who would have thought that the creator of this application is a young guy from Belarus.
Igor Magazinnik and Talman Mark created the legendary application that is used in many countries. Now Igor lives in several countries, and also has two citizenships: Belarusian and Israeli. Viber Media is registered in Cyprus, but has offices in both Belarus and Israel.
The program is gaining great popularity in Asia. The number of users has reached 300 million people, and Igor has become a major entrepreneur, known all over the world.
Michael Douglas
Michael Douglas is a man who needs no introduction. Among his awards are two Oscars and millions of viewers´ hearts. In Michael's career, there were no downfalls, only ups, because every role he played was perfect.
So what is the common between Michael Douglas and Belarus? Few people know that if his relatives who emigrated from Belarus to America did not change their surname, Michael Douglas would be called Mikhail Danilovich, like his second cousin who lived in Belarus. Unfortunately, Michael did not visit Belarus, nevertheless he is proud of his belarusian roots.
Victor Kislyi
Many people in the modern world are familiar with computer games. It's no secret that the release of a quality world famous game requires a lot of effort and a good development team. We are talking about the game "World of tanks" - a massive online multiplayer online game in the historical setting of World War II. A game that collects 19.4 million active players and 90 million registered users. Such impressive figures hide the studio Wargaming.net. And who would have thought that the center of the development of this game would be Minsk. The founder and CEO of Wargaming.net company is Belarusian businessman Viktor Kislyi.
In 1998, Victor founded the company "Game Stream", which is engaged in the development and production of computer games, in the same year he registered it as "Wargaming" and became its CEO. Now the company is one of the most recognizable and profitable in the world, and the creators don't cease to please their users in the way of annually organizing a festival and an exhibition of interactive entertainment. Wargaming maintains a high-level reputation by inviting famous groups to the festival. For example, in 2019, the American California punk rock band The Offspring was invited to Minsk. The company provided people with a free entrance to the festival.
Daria Domracheva
According to the Biathlon Award, the Belarusian athlete was named the best biathlete of 2010, but for us, Daria Domracheva has long been a distinguished hero of Belarus. The famous athlete is a four-time Olympic champion, two-time world champion, winner of the 2014/15 World Cup, holder of 6 small Crystal Globes of the Biathlon World Cup, Honored Master of Sports of the Republic of Belarus.
In 1992, Daria, following her brother, enrolled in the ski section, and in 2003, by the invitation of the coaches, she began training in the Belarusian team. Domracheva defended the honor of our country for 15 years, and during that time she achieved great heights in sports.
Unfortunately, on the 25th of June, 2018, the biathlete announced her retirement. And on the 18th of February 2019, the four-time Olympic champion Daria Domracheva was taken out of big sports after the Race of Legends festival in the Raubichi sports complex.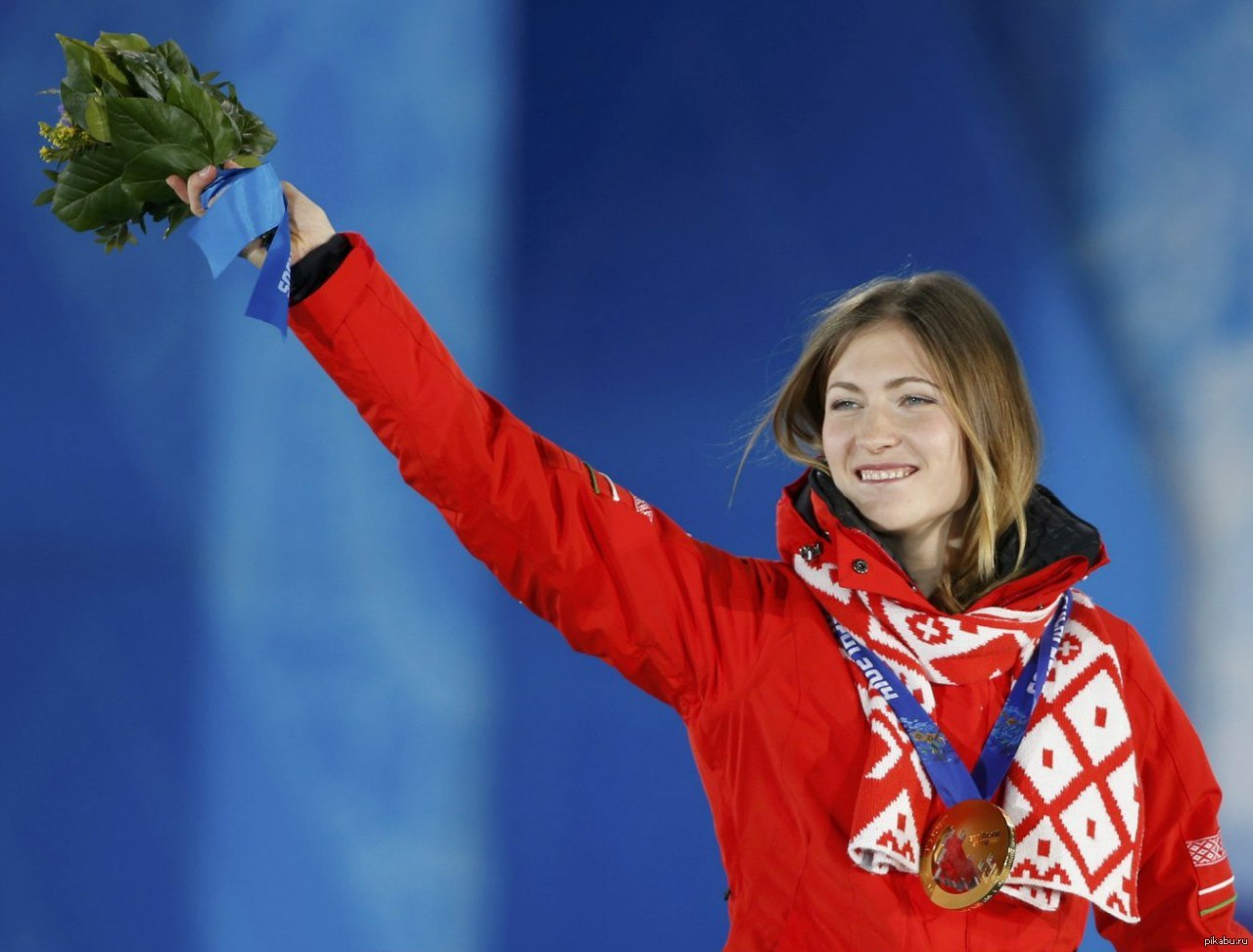 Max Korzh
The modern culture of Belarus also been keeping up with the number of talented musicians. The young, famous and successful Max Korzh gathers the largest venues around the world.
It all began in early childhood, that is why his music is so straightforward, sincere and so familiar to each of us. Each song of Max Korzh becomes a hit, and each concert has an incredible atmosphere and brings together crowds of people.
Max Korzh has already become a legend in the Belarusian music industry, because in just a few years he has gone from playing a guitar in the yard to thousands of halls.
---
Photo: cs5.pikabu.ru, avatars.mds.yandex.net, gannett-cdn.com, clutch.ua, 24tv.ua