Famous women in Business
Each of us has a dream, and this is normal. You live yourselves and somewhere in the transcendental world you pretend who you want to become, someday, when everything will fall into place and everything will be the way you plan...
In Soviet times, almost every student answered the question: "What do you want to be when you grow up?" – almost without hesitation , he answered: "An astronaut!"
In the twenty-first century, children changed their priorities, and when asked about dreams for the future, very often you can hear the following in response:
"I will be a businessman!" And so consider modern both boys and girls. It is generally accepted that there is a patriarchal way of life in Belarus, but, nevertheless, this does not prevent modern women from striving for heights in various business areas. To go every day to a kind of "battlefield" for their goals and to prove to everyone and above all to themselves that "I can, I can do everything ..." We will try to highlight the brightest representatives of the business community of modern Belarus.
Inna Leuta
An Art-director of the beauty-school «Style Academy», a makeup artist and founder of the public organization Belorussian Federation of Professional Make-up Artists, a consultant on creating images for media people , as well as a mother and just a beauty woman. Regalia of this amazing woman can be listed for a long time. Inna Leuta is a woman who never rests on her laurels. She constantly sparkles in the field of makeup: teaches, inspires, and it never ceases to amaze those around her life-style "energizer". Inna Leuta and her students are constant participants of Miss Belarus, in the project world fashion Belarus fashion week. So she helps her students to take part in different activities of beauty - industry. This beautiful and professional of the business hours constantly flashed on television screens. She is one of the first in the country opened and launched a school of Internet training for specialists of professional makeup artists in Belarus. Both young, just starting their professional path, and experienced makeup artists who have already developed a base and a certain professional style of the master dream of getting to her training. They appreciate what she has and what to learn, and with it you can just spend time enjoying communicating with such interesting diva-wizard.
Sophia Braude, Bank of Zuckerman and Braude
And now there's a little history to make it clear that Belarusian women have long been famous not only for their beauty, housekeeping and excellent maternal qualities, but also among them were real businesswomen. So the byword "It will go into the fire, and into the water, and stop the horse on the spot" very clearly describes our (truly Belarusian) ladies. This woman is in the TOP-15 of the most successful women in pre-revolutionary Belarus. Sophia Braude was the richest businesswoman in Minsk in 1893. After the death of her husband Movsha, she took over the leadership of one of the oldest and most influential banking offices of the city (in modern language it is just a bank) - Zuckerman and Braude. This bank was founded in 1848. By this time, Ms. Braude was 41 years old and she had two children - two boys 23 and 11 years old, respectively.
Sophia Braude was a very successful successor to the family business. It is in close contact with the local department of the banking market. Having established close contact with the local branch of the Moscow Land Bank, which issued mortgages secured by estates and city property, she got a profitable piece of the banking market. Turn over banking offices "Zuckerman and Braude Thanks to subcontracts from Muscovites at the crossroads of two centuries, the turnover of the Zuckerman and Braude Banking Office amounted to almost 11 million rubles - even some joint-stock commercial banks could envy him. In the future Sophia Braude moved on so the cases submitted to their youngest son. The eldest son went his own way, becoming the director of the Minsk City Credit Society and the vowel of the City Council. (in the modern concept of the mayor of the city). Sophia Braude herself took up charity work. She became one of the founders and sponsors of the Society for the Protection of Women and was a member of the board of trustees of a number of educational institutions.
Yanina Goncharova. Belarus fashion week
This girl is not only clever and beautiful as top model in the past, - but also she is a great organizer. She is the author and inspirer one of the biggest and one of the most talked about project in the world of fashion - Belarus fashion week. At this event, you can meet a lot of interesting people from different fields of business as guests. This kind of show will be interesting to any girl who is interested in fashion and the latest trends. It is important to note that both eminent designers and young, full of ideas and desires for creative implementation participate in the shows. This is an international event. There are both Belarusian and international teams can participate in it. This year the event turned 15 years old.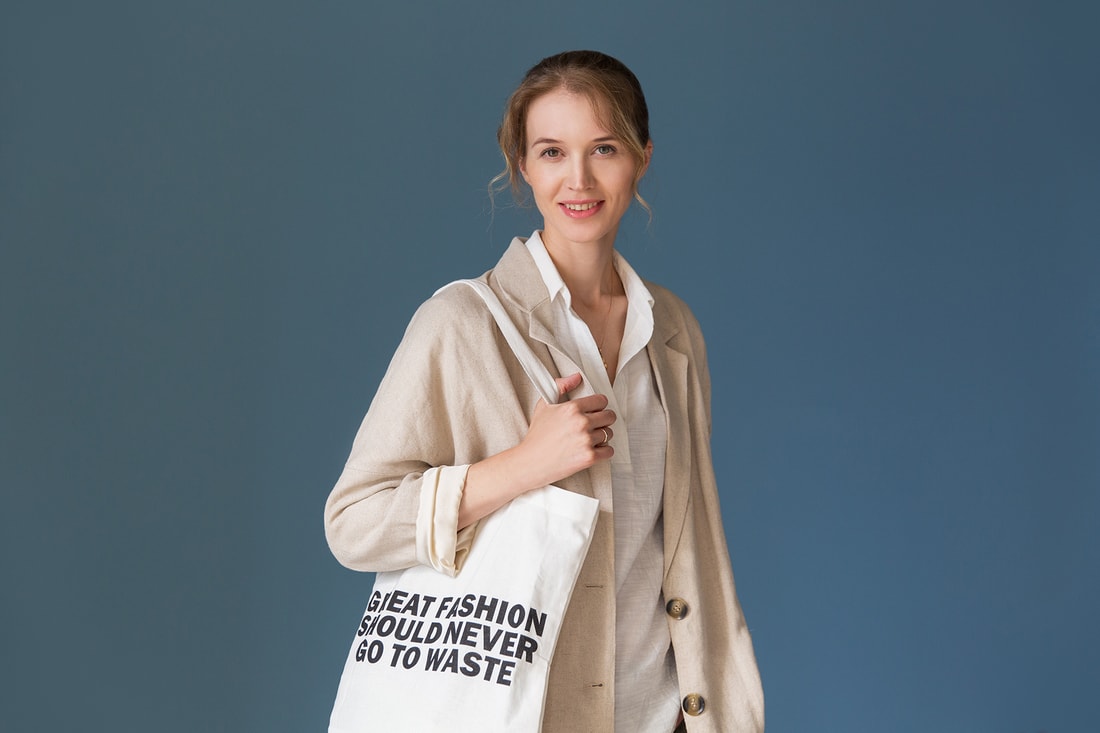 Paya-Bryna Katsenelson, Trading House Joseph Katsenelson and Sons
Another woman, famous for her entrepreneurial abilities, went down in the history of Belarus as a super-mother and businesswoman in one person. The Bobruisk woman, who received a real family empire (holding according to the current legislation of Belarus) from her husband who suddenly died, was a huge success. Thus, Katsenelson inherited the business of buying and selling timber from the widow. The full name of the holding was the Bobruisk Timber Trading Company Trading House Joseph Katsenelson and Sons. The company was founded in 1893. Merchant (that is, a businesswoman in the field of trade) Katsenelson got the largest export forest company in the North-West Territory. In the nineteenth century, the Northwest Territory is the territory of the modern Mogilev region of Belarus. It is worth noting that despite the fact that the widow was left face to face with both competitors and clients, having two sons, she managed to cope with this difficult business. Moreover, her family-owned company was engaged not only in timber trade for export, but also in banking operations. Her two sons took an active part in the work of the Bobruisk Mutual Credit Society, that is, they took part in the establishment of the first banks in the city of Bobruisk. And later, the son of Neeson became the director of the Jewish Colonial Bank (London). The trading house had sawmills in the Belarusian and Ukrainian provinces.
Irina Nikolaeva. Brands fashion show
Irina Nikolaeva is a founder and project manager of Brands fashion show. In 2020, Belarus witnessed changes in the spread of COVID-19 viruses, which proposed a new format - digital fashion shows. A team of designers, models, photographers and makeup artists prepared screenings without spectators. The models themselves were wearing masks, being a kind of decorative element, a new accessory in a new reality. Brands Fashion Show is a new big word in the Belarusian fashion industry, it is a project whose goal is to show at what level fashion shows can be held in Belarus. Brands Fashion Show is a platform on which leading world designers are ready to come, a window through which you can look into the world of big fashion. How does the event work? Every year over the last seven years, a platform for the meeting participants and guests of the fashion show is a complex Falcon Club. The event is covered by ONT-television channel, the leading glossy magazine of Belarus "Fashion Collection" and other most popular print media, fashion portals, bloggers, and well-known photographers. As planned by the organizers, the product that awaits the viewer of the Fashion Show project is a separate story told by talented people from different countries.
Follow us on Facebook, LinkedIn, Telegram!
---
Photo: avatars.mds.yandex.net, sun9-3.userapi.com, content.onliner.by, marketing.by.