Food delivery in Minsk
Now, in conditions of self-isolation, many things that used to be a part of everyday life have become inaccessible. A visit to the grocery store, restaurant or bank has to be reduced to the necessary minimum. Now everyone needs to adapt to the new online realities, so as not to fall into the melancholy of quarantine. Many companies could quickly adapt to the changing circumstances and offered their customers simple and convenient online services. What Belarusian restaurants offer "safe food" in the context of the spread of coronavirus? Let´s find out together!
Despite the fact that now people are ready to spend much less money on cafes and restaurants, many of them switched to the food delivery to their homes. People, who work at home and are being constantly distracted by all sorts of little things, don´t have enough time to make breakfast, lunch and dinner on their own. At the same time, many restaurants and cafes are experiencing difficult times. That is why they are ready to keep customers by any available means offering everything from additional discounts to free delivery.
One of the most useful food delivery services from restaurants is menu.by. The advantage of this service is that you can order dishes from a variety of restaurants: from small pizzerias to elite cafes. You can put together a dinner that every member of the family will like. The service works not only in Minsk, but also in all regional centers of Belarus. Also on the website, the list of promotions and discounts from restaurants is regularly updated. In connection with the coronavirus, for the safety of customers, menu.by organized contactless delivery.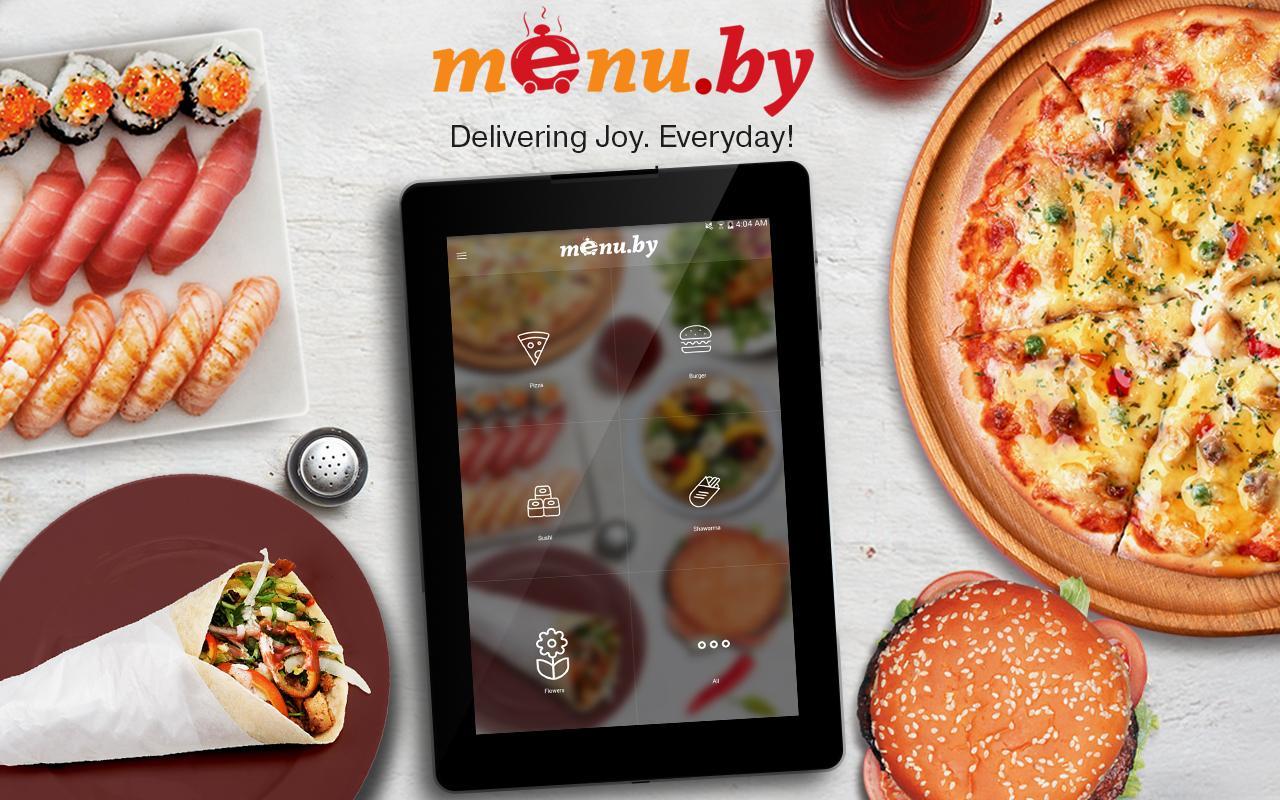 Domino´s pizzerias offer a delivery throughout Minsk in just 30 minutes! Do not worry about the fact that you spend money on food from restaurants, the pizzeria has developed a system of bonuses with which you can pay for pizzas, as well as a loyalty program. Now there is a promotion for the sets for the whole family. The online service also offers a contactless delivery. Everything that you need is to note in the comments to the order "contactless delivery" and the place where the delivery man should leave your order.
If you want homemade Belarusian food, then check out the website of the Vasilki Restaurant. Pay attention to delicious homemade dinners - this is amazing for those who do not have time during the day to break away from work and cook. The special lunch menu is updated every day and is valid from 12.00 to 16.00. For little food lovers, there is also a separate children's menu. Contactless delivery to all areas of Minsk is available if you pay for the order by card through the restaurant website.
Asian cuisine restaurant "Sushi Vesla" offers their customers a round-the-clock free delivery throughout Minsk, as well as a pick-up service. If you make an order at night from 01.00 to 07.00, you will get a 40% discount. Moreover, due to the fact that many companies switched to the remote work, the restaurant offers "Udalenka" discount - a 15% corporate discount for all employees of the companies that were registered. You can pay for orders by installment cards.
Monkey food
Now it is especially difficult for vegetarians and vegans to maintain their usual diet. The range of products in grocery stores is getting worse, and it will be even more difficult to find quality vegetables and fruits soon. However, vegan food lovers will not stay hungry. The first restaurant of vegan food in Minsk "Monkey Food" offers a delivery throughout the city. The menu has special boxes for lunch snacks, rolls, burgers, pastry, etc.
A delicious cake with a cup of aromatic coffee for breakfast will provide the necessary mood for the whole day. In the menu of Brioche, you can find hot baguettes, croissants, tarts as well as Easter and birthday cakes. The delivery, as well as a pick-up service, are valid from 07.30 to 17.00 in all areas of Minsk, including beyond the Minsk Automobile Ring Road. On the website, you can find a list of areas where the delivery will be free.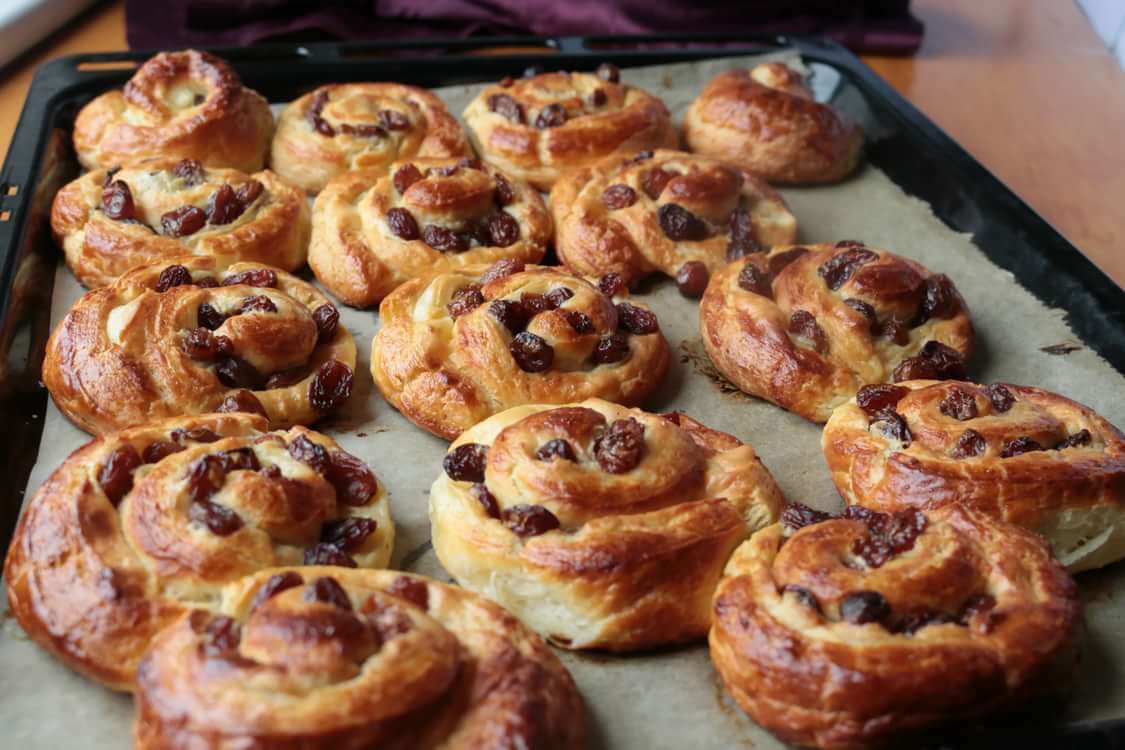 The brand-new restaurant "Bloom eatery" is ideal for a romantic dinner or a family holiday. If you did not have time to visit the restaurant before the coronavirus, now it is the time to taste unusual dishes. In the menu, you can find various snacks, soups, main dishes, desserts, as well as delicious breakfasts and a fasting menu. The restaurant offers a free delivery throughout Minsk, as well as a pick-up service.
30% discount on takeaway food
In addition, many restaurants, including Milano café, Osteria la Bruscetta, La Crete d´Or, La Scala, Chayniy pianitsa and others, offer a discount of more than 30% on takeaway food.
How to protect yourself during the delivery?
Use personal protective equipment (masks, gloves) in case of contact delivery;

Clean the bag or food box with disinfectants;

Wash hands with soap;

Put the food on the plates, do not use the cutlery that comes with the meal.
Enjoy your delicious dinner!
Follow us on Facebook, LinkedIn, Telegram!
---
Photo: space-food.ru, image.winudf.com, img4.goodfon.ru, sushivesla.by, community-impact-website.s3.amazonaws.com, hifivebelarus.com, pbs.twimg.com, static.relax.by, news.usc.edu.