Shopping centers in Grodno
Grodno is a fairly progressive city in Belarus. Tourists often come here, stay for the sake of beautiful places, attractions and branded entertainment. But do you know how things are with shopping centers here? Each of us visits shopping centers because we all are loving shopping. Someone goes to shops as necessary, but for someone this is a way to relax. Do you want to keep aware of promotions, events and news of the shopping center in Grodno? Then read on.
Best shopping centers in Grodno
Shopping centers are a very profitable business. In addition, shops are the most visited places in the city. After all, now you can go to the shopping center not only to buy clothes, but to have a good time with your family, as the owners offer a lot of entertainment. A cinema, a food court, massagers, all kinds of shops, children's rooms, and in some even concert venues - all this can be visited simply by coming to the shopping center. There are a lot of such stores in Grodno, so now we will get to know the most popular of it.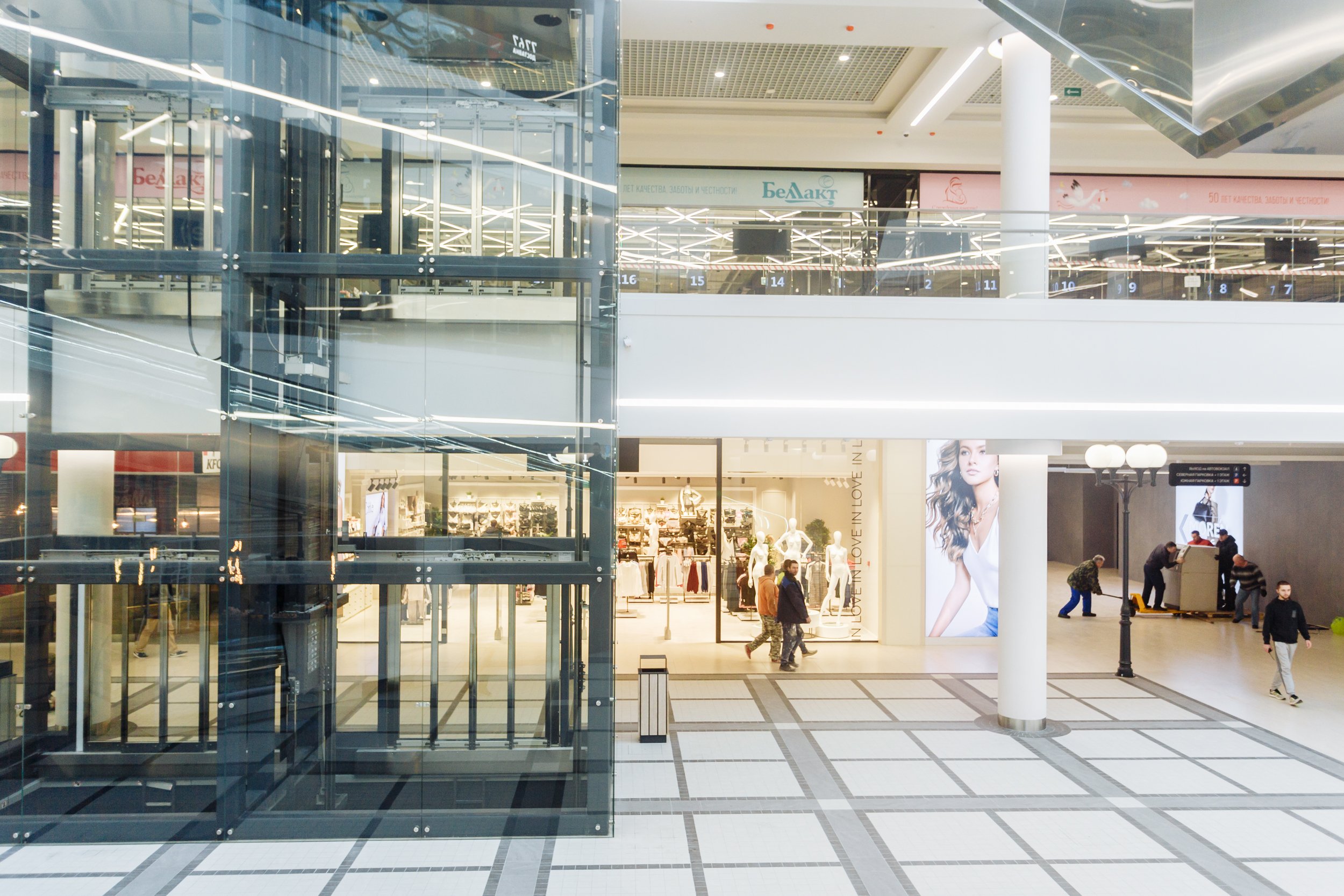 Oldcity
Shopping center "OldCity" - one of the largest shopping centers in the country. In the immediate vicinity are international checkpoints on the border with Poland and Lithuania. In the direction of Grodno, hundreds of international bus and rail flights from the countries of the European Union, the EAEU and the CIS are operated daily. This fact is especially relevant after the entry into force of a visa-free regime throughout the territory of the Grodno region and Grodno itself, as well as visa-free entry for citizens of more than 70 countries through the Minsk National Airport.
The shopping center offers a number of events for its visitors, such as the Good Day campaign in support of Daria Shepetovskaya, mail on March 8th, a winter fair and much more.
Store address: Dubko street, 17.
Opening hours: Mon-Thu, Sun 11:00 - 20:00; Fri, Sat 11:00 - 21:00.
Contact phone: +375 152 444-004.
Trinity
It houses grocery and building hypermarkets, household appliances, clothes and shoes stores, sporting goods, goods for children, jewelry, cosmetics and perfumes, as well as facilities for providing services to the population. Most of TRINITI is occupied by recreation areas: a five-screen cinema of the Silver Screen system, an ice rink, a fitness club, and a children's play center.
Address: 87 Yanka Kupala Avenue.
Opening hours: Mon-Thu, Sun 11: 00-21: 00, Fri-Sat 11: 00-22.00.
Neman
Trading house "Neman" is located in the heart of the historic center of Grodno at the crossroads of popular tourist routes on the pedestrian Sovetskaya Street. It used to be a city department store, now it is a modern shopping center that has managed to preserve the traditions of a classic department store.
The stores Colins, Oz.by, Mothercare, "YOUR", "Megatop", Foroom, "Fur House", "Golden Dream", "7 Carats" are here. The bistro restaurant "Big Buffet", a children's entertainment center, a pharmacy, a currency exchange, an urgent photo, points selling jewelry, souvenirs, books, leather goods, goods for needlework and creativity work. For the convenience of customers, several passenger elevators operate in the building of the Neman Trading House.
Address: Sovietskaya street, 18.
Contact phone: 8 0152 74 19 77.
E-city
In the shopping center "Euroopt" everything was created for the convenience of residents of the area. In one place you can do everything you need: buy food, household chemicals, cosmetics, gifts, exchange currency.
The Euroopt shopping center has a Territory bookstore, Mark Formelle clothing store, Shagovita shoe store, a pharmacy and optics, a cosmetics, household and household goods store, a pet store, toy, flower and sporting goods stores.
The communications center "Svyaznoy" is working in the shopping center, there is a workshop for the manufacture of keys, currency exchange. The insurance department Belgosstrakh works.
In the cafe it is convenient to relax and eat during shopping. Pizza Smile Pizzeria is located in the mall, where you can grab a bite to eat and a drink.
Address: Pobedy street, 47.
Phone: +375 44 788 88 80.
Opening hours: Mon-Sun 09.00-23.00.
Pegas
The shopping center is permeated with a wonderful atmosphere - this is its spirit of uniqueness and magic. This is confirmed by positive and organic reviews in social networks and in a google account.
Address: Brickel street, 8.
Contact phone: +375 152 76-76-01.
Magnit
The multifunctional public complex MAGNIT shopping center is located on one of the busiest highways of the city - Fomicheva, 2.
The shopping gallery is represented by clothing and shoe stores, children's toys, gifts, cosmetics and accessories. Catering operators CITYFOOD, Domino's Pizza and Stolle.
The shopping center is open daily from 10: 00-22: 00.
Cascade
The store presents plumbing, which is not difficult to understand . A convenient navigation system is built on the website, thanks to which you can get to the catalog pages with one click of the mouse, where all the plumbing is presented in the widest assortment.
Address: Slavinsky street, 11.
Contact phone: +375 29 884 14 88.
Gemma
Gemma is one of the first large construction stores in the city of Grodno, the history of which began back in 1994. And today it is a stable, dynamically developing enterprise, time-tested.
A wide range, affordable prices, convenient location, professional advice, convenient installment system, delivery - these are the things that make customers return to this store.
Address: Cosmonauts, 2G.
Opening hours: 08.00-21.00.
Contact phone: 509 58 35.
Korona
The Korona hypermarket in Grodno opened on December 11, 2014. The main goal of the store is always the maximum level of quality of products and services, as well as creating comfort and a pleasant atmosphere for shopping.
The hypermarket is pleased to offer its customers hot bread from its own bakery, original pastries and baking, cakes, maffins and desserts, fresh meat and fish, a variety of cold and hot culinary dishes, even beer brewed in our own brewery.
Address: 16-a1 Yanka Kupala Ave.
Opening hours: daily 09.00-23.00.
Contact phone: +375 152 50 99 50.
Moko Market
For more than 20 years, Moka's company has been creating tasty and healthy food products.
All products and services are certified, which guarantees high quality of manufactured products and services.
Address: st. Maxim Gorky, 53.
Contact phone: +375 152 45 29 01.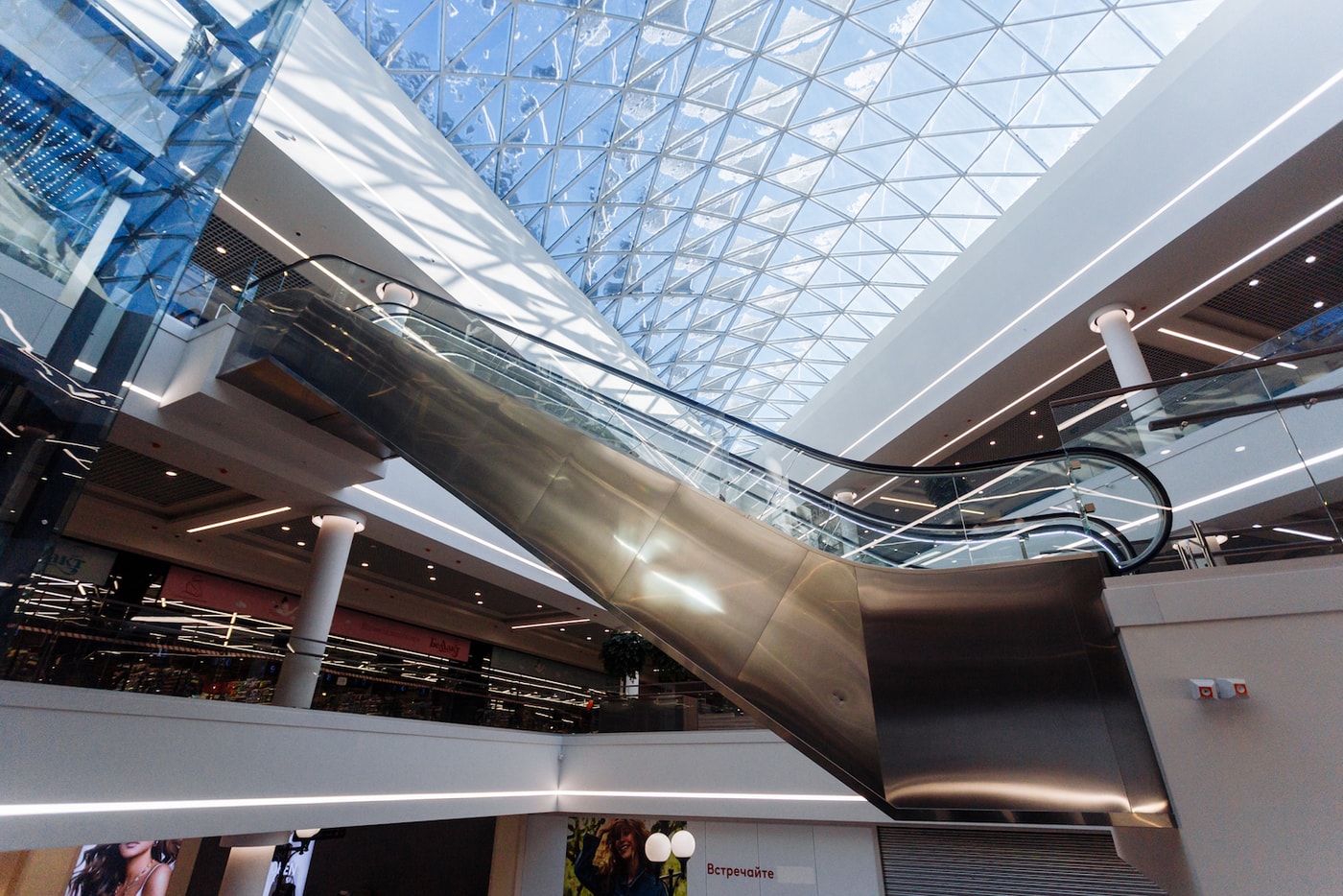 Services in shopping centers
If earlier a trip to the shopping center was determined by the purchase of things, now, as you can see, this is more of a place for entertainment.
Food courts
What could be better than a tasty meal during breaks trying on dresses? Almost every major shopping center today offers a platform for a full lunch. Here you can relax, gain strength, talk about a particular purchase, and make a decision.
Ice Arena
Some shopping centers love their visitors so much that they provide access to the ice arena. Even when it is spring outside, on the ice surface the temperature reaches -5. The ice surface is smooth and even. The ski season is extended all year round. There is also a rental point, where they are ready to offer hockey and figure skates of leading world brands. Convenient locker rooms, left-luggage offices and a skate sharpening point are provided for visitors.
Cinema
For premier lovers, shopping malls include films. You can enjoy it in the cinema hall, and the nearest shops will provide access to any goodies to your taste.
What is worth buying in Belarus?
The most frequent purchases include clothing, shoes and haberdashery, cosmetics, home textiles and tableware, souvenirs, sweets and chocolates from Belarusian manufacturers.
What sights to see nearby?
Here you should definitely look into the gallery "Kryga", today also known as the "Center of the Garadsky Zhytsya." It often hosts a variety of intellectual events, not necessarily related to art.
If you have not been saturated enough with the historical atmosphere, just sit on Castle Hill or on the hill of the New Castle. The view of the Neman valley here really penetrates to the core.
Remaining in the theme of the eternal, go to the old cemetery along Antonova Street. This is the oldest communal cemetery in Belarus and one of the three most important in the former Commonwealth. Thanks to its chic monuments, this place is like a real museum.
Follow us on Facebook, LinkedIn, Telegram!
---
Photo: megapolis-real.by, content.onliner.by, img.newgrodno.by.