Top 5 best laptop repairs in Minsk
Technology has become a part of the everyday life of the modern world. Someone uses technology for entertainment, someone for work / study, someone also uses technology as a means of accessing the Internet. Modern gadgets differ in design and functionality, but what about regard to service. Where to go if the equipment needs to be repaired? Today we will tell you about the best laptop repair shops in Minsk.
Laptop repair services
Service maintenance of laptops is provided in all repair shops for equipment. But how can they help you? What procedures will be carried out with your laptop? We will tell you in order.
Screen replacement
There can be many reasons for replacing the screen: from a trivial drop to wiping the screen with wet wipes. The repair of such problems will be different depending on the cause of the breakdown. If the laptop case is seriously damaged, then in this case it will be repaired at a service center. If streaks or dark spots appear on the image, such a matrix must be replaced or repaired at home. In a non-dusty room, you can disassemble such a matrix into its components without leaving fingerprints on the screen and change all internal reflective polarizing films.
Laptop case repair
Under certain conditions, the laptop case can break, and sometimes not just break, but generally crumble into small pieces. Even its metal parts, such as hinges, break, damaging the surrounding plastic. If the laptop case is cracked, then don't wait until it falls apart completely.
If the laptop case is broken, do not try to repair it with your own hands. You will only add work to the service center masters.
With regard to mechanical damage, service centers provide the following services:
• Replacement and repair of laptop hinges;
• Soldering and repair of connecting posts of the upper and lower parts of the cover;
• Restoration of fastening for hinges;
• Fastening the power connector;
• Removal of cracks and body wear.
Cleaning
Dust often accumulates on the laptop fan and cooler, and subsequently settles on the video card or other components of the computer processor. This leads to the need to replace the element, which can be expensive: for example, the cost of a video card in Minsk can go up to several hundred dollars. Timely cleaning your laptop from dust and replacing thermal paste is a much cheaper and more profitable solution.
Installing Windows
Professional installation and configuration of Windows is a guarantee of fast and stable operation of your computer or laptop. If you need the assistance of a qualified technician, contact the service center.
Remember that before installing Windows, you need to save important files written to the system drive. They can be uploaded to cloud storage or written to external media.
Laptop warranty and repair
All work performed and parts replaced by the service center must have a warranty of several months.
The warranty period is established in accordance with STB, for each type of repaired equipment.
A warranty card is issued for the work performed, which indicates the date of acceptance of the repaired customer's device, the duration of the warranty period.
The warranty period starts from the date of acceptance of the repaired device by the customer.
Repair of devices, the operation of which was carried out without observing the requirements specified in the operating documents, i.e. exposed to moisture, chemicals, unskilled intervention and having severe mechanical damage (deep dents, scratches and cracks in the case; deformation of printed circuit boards, displacement of hinged elements; cracks in the ceramic substrate of the microcircuit; destruction of device structures, etc.), is performed without providing a guarantee for the service provided.
Payment methods for laptop repair
The method of payment for repairs can be checked with the specialist of the selected service center. Today the centers are interested in providing flexible payment terms, and some even provide installments.
The cost of payment depends on the nature of the damage and the need to replace the part.
Top 5 laptop repairs
Below is a list of service centers with high-quality services and a good reputation.
Tehrembook.by
Service center for laptop repair in Minsk. Main advantages:
• Fast repair. Matrix replacement from 25 minutes;
• Buying spare parts is cheaper. Specialists buy spare parts directly from the manufacturer without overpaying to intermediaries;
• Replace only defective parts. Specialists will rebuild worn-out cells in your battery instead of replacing the entire battery.
Phone: 8 (044) 760-77-44; 8 (033) 603-77-44.
Working hours: Mon-Sat: 10:00 - 20:00, Sun - closed.
Address: st. International 16.
Rmn.by
The service center accepts laptops for repair 7 days a week from 9.00 to 20.00 seven days a week. The specialists work until the last client and, by agreement, can stay in the workshop after 20.00. Orders for laptop repairs are accepted around the clock.
Specialists use only new parts for laptop repair, provided by the manufacturer. At the request of the customer, the warranty can be issued for the entire repaired laptop as a whole in case of complete diagnostics of the laptop.
Common models of screens, keyboards, hard drives, rechargeable batteries and chargers are always at hand. This allows the laptop to be repaired the same day.
Address: st. Kuhlman, 21 b.
s-mart.by
Smart has been carrying out repairs of mobile equipment since 2009. Experienced professionals using the latest technology and modern equipment are able to cope with any software or hardware problem that interferes with the normal functioning of your mobile device.
"S-mart" workshop can offer high-quality and fast repair of cameras, phones, tablets, GPS navigators and laptops. Professionals will be able to help your damaged device: as quickly and efficiently as possible, because they have extensive experience in repairing any complex digital equipment.
technostar.by
The Technostar service center specializes in the repair of modern digital equipment. The priority areas are:
• Repair of LCD TVs
•Laptop Repair
Specialists eliminate any types of faults, carry out repairs of any technical complexity: from replacing modules to restoring motherboards and replacing chips.
Over the years, the center has formed a large warehouse of modules and boards for TVs and laptops - more than 3000 items. This allows repairs to be carried out as quickly as possible at the lowest total cost, since in most cases, specialists do not have to waste time searching for spare parts and paying for them to third parties.
Working hours: seven days a week from 9:00 to 21:00.
Address: Minsk, st. Alibegova 26, pom. 139.
pochinika.by
A specialized service center for laptop repair.
All engineers have specialization and have been fully trained in the repair of laptops of all brands, so the service center guarantees high-quality repairs in a short time. The advantages of the service center are:
• Fast repair;
• 100% Guarantee;
• Original spare parts;
•Low prices.
Addresses: Malinovka - st. Yesenin 62,
Mon-Sat 10: 00-19: 00, +375 (29) 66-490-66
Angarskaya - st. Gerasimenko 28,
Mon-Sat 10: 00-19: 00, +375 (44) 723-14-78.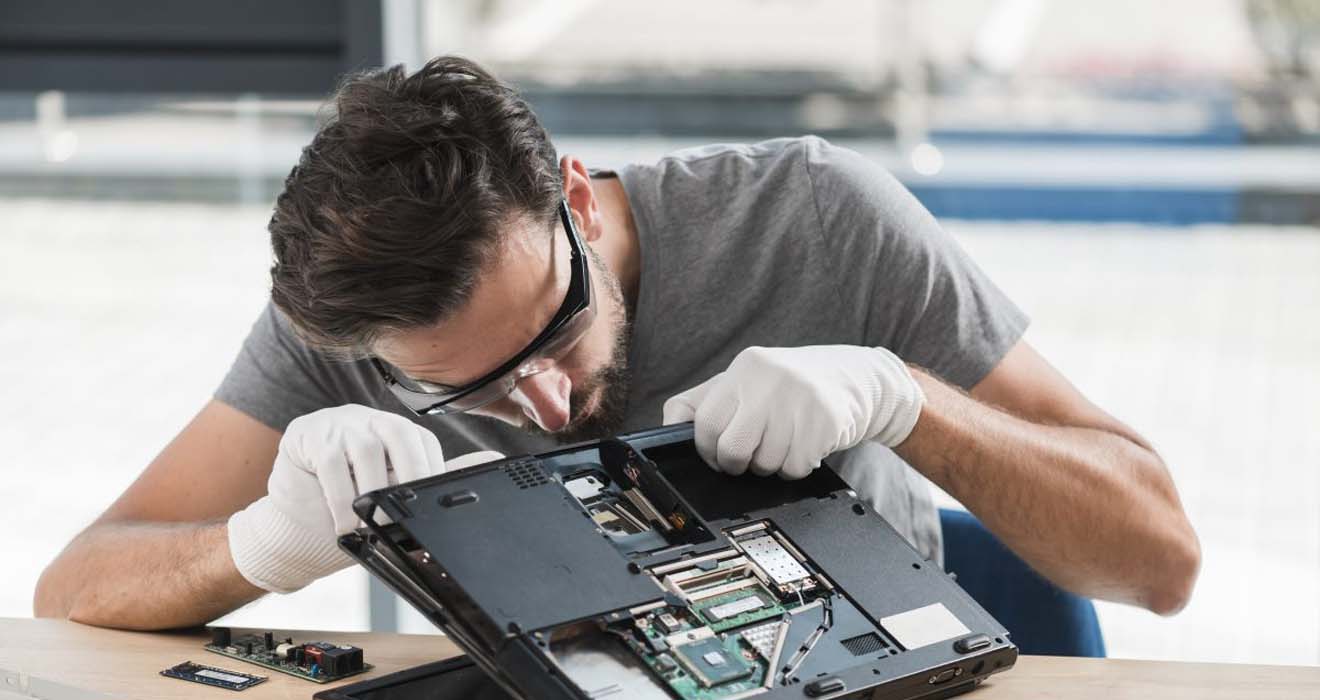 Delivery
For the convenience of customers, many service centers provide free courier delivery within the Moscow Ring Road. You can familiarize yourself with the terms of delivery on the websites of service centers or by phone.
---
Photo: kursk.pozitive.org, nsk.specdispetcher.ru, avatars.mds.yandex.net