Traveling with pets
Leaving for another vacation, it becomes more difficult to leave pets at home. And if earlier it was necessary to negotiate with neighbors about taking care of pets, today the inhabitants of Belarus are given the opportunity to share a vacation with their animals. In this article we will tell you about all the nuances of traveling with pets.
Required documents for transporting pets
Basically, transportation requirements depend not only on the customs service of Belarus, but also on the host country. Therefore, we advise you to first study the list of requirements of the destination country. Thus, the EU countries require:
• veterinary passport of international standard (if the animal is microchipped - photo is optional);
• microchip;
• veterinary certificate (for the countries of the European Union) issued by the chief veterinarian of a city or region.
When transporting animals to other countries, you must have the following documents:
• veterinary passport of international standard (again - if the animal is older than a year, then a photo is required);
• veterinary certificate (form No. 1), which is issued at the state veterinary station at the place of residence.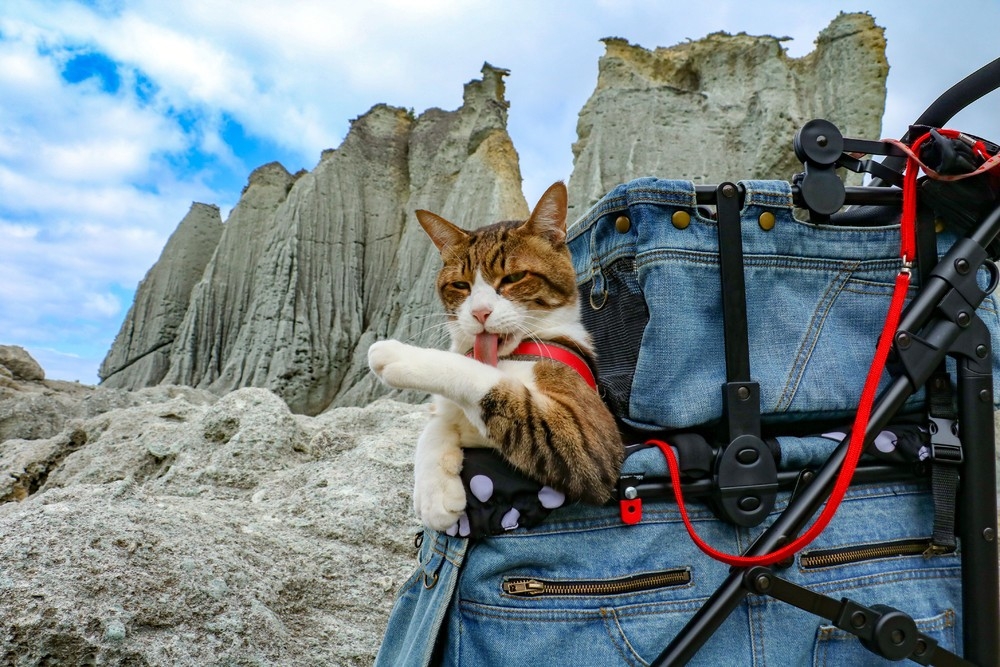 Crossing the border with pets
Dogs, cats, parrots or turtles, whatever animals you transport, when crossing the border, its identification is carried out using an electronic microchip.
It should be noted that since June 1, 2018, changes have been made to the rules for filling out, storing, writing off veterinary documents and the requirements for their accounting. According to these changes, owners of ferrets, dogs, cats and other pets will now have to produce a new international veterinary passport.
One of the main requirements of transportation is rabies vaccination. This procedure must be performed at least 30 days and no more than a year before the time the animals cross the border.
The border guards may have questions about the breeding value of the animal. This question is closed by a certificate stating that your animal does not carry breeding value, or vice versa - you are traveling with it to the exhibition.
Travel by bus
Unfortunately, there are not many international carriers who are willing to take pets on trips. Often these trips are limited to Minsktrans.
If the desire to travel with your pet abroad grows stronger every day, choose a different mode of transport.
Travel by car
You can transport any animals on your car, having the appropriate documents.
Your task on such a trip will be to provide all the safety measures for your pet. Use special seat belts, they will not harm your pet, and you will be calm for his life.
Another tip would be to purchase special window screens. They are very useful especially on a hot day. Air passes through them, the pet will be comfortable, but the mesh will prevent it from falling out and will not allow it to escape at speed.
Travel by plane
Most air carriers do not interfere with the carriage of animals (weighing up to 8 kg with the cage) in the cabin. As for the larger pets, they will be asked to check them in. The cost of this service differs depending on the company: for example, Aeroflot asks for € 100, and UIA already wants € 165.
We remind you that a number of countries such as the United Kingdom, Malta, Ireland and Finland have additional requirements for the import of animals. So, if you want to take your cat with you on a trip, then she will be asked for a certificate of a separate course of treatment against Echinococcus multilocularis no later than 24 hours, but not earlier than 120 hours before entry. All this is accompanied by unnecessary trouble, so Belavia, for example, has completely refused to transport animals to Britain.
We advise you to call the embassy of the country of departure in advance. They will advise you on all the nuances of transportation.
Train travel
You can also travel with your pet by train. The passenger is allowed to transport a pet in all carriages, except for sleeping and extra comfort, if all documents are available.
Other requirements are imposed on a guide dog accompanying a visually impaired person. It is allowed to be transported without paperwork free of charge in all types and classes of carriages. She needs to put on a collar and a muzzle, the dog should be at the feet of the passenger she is accompanying.
How to Prepare for Traveling with Pets?
First of all, take care of the documents and the safety of your pets. When planning a tour, check the possibility of settling your pet in a hotel or hotel. Not every hotel complex welcomes such guests.
Once you are sure that your pet fits all travel requirements, inform your manager about its availability so that he can plan the program without offending the animal.
Be prepared that your pet may miss some activities while staying on the territory of the hotel complex. By the way, the hotel may require an additional fee for placing your pet in the room.
Do not forget to take food for your pet during the trip, it will not be superfluous. As well as sanitary and hygienic supplies that may be needed during the trip. The first aid kit for the animal is a must-have item in the fees. Do not take the first aid kit yourself, consult your veterinarian first.
Pet friendly hotels and apartments
Tolerance in our time is the key to the success of any company. Therefore, many hotel complexes are happy to welcome you with pets. You should indicate in advance in the booking commentary what kind of pet you have and how much it weighs to give the staff the opportunity to prepare.
Most hotels have the following requirements:
• availability of an up-to-date certificate from a veterinarian with a note on all necessary vaccinations;
• it is advisable to pre-purchase a mat or cage for a pet, dishes for food and a tray;
• Most hotels would be happy to accommodate your animals for free, but you need to understand that after you they are required to do a general cleaning with special treatment, for which an additional fee is charged.
There are the following rules for guests with pets:
• do not feed your animals from hotel dishes, bring them with you;
• do not leave pets unattended in the room or on the territory of the hotel, so that they would not be lonely;
• all care products are also asked to take with you, as it is not entirely humane to wipe them with towels, sheets and bed linen;
• walk your pets outside the hotel;
Pet Friendly cafes and restaurants
The requirements and regulations for the admission of animals to establishments are determined by the administration of the establishment. We are glad to see visitors with pets in fashionable establishments that position themselves as pets friendly, and restaurants that are more categorical are allowed to come with them.
Some establishments buy bowls and offer water to dogs.
There are some restrictions, for example, guests with pets cannot enter the territory of the kitchen, bar, or sit a large dog on a chair at the table. But all conscientious guests of establishments do not have to be reminded once again about the prohibitions.
By the way, Valencia became the first pet friendly city in Spain.
---
Photo: voyage.pet, avatars.mds.yandex.net, doseng.org