Websites for the purchase of ground area
More and more people in the modern world can afford a land plot. Everything has become much more accessible, and we finally reach a new life level. True, fears nevertheless remained with people. For example, the fear of investing in real estate, spending all the money, and being left with nothing. Who to trust in matters of real estate? Where to buy cheaper land? And how not to run into scammers? We will discuss all these issues today.
Prestigious areas near Minsk
Minsk is a very beautiful city. But what is hidden beyond? What is hidden behind the city? You can't even imagine how beautiful nature is beyond Minsk. You should visit there only once so that the desire to acquire a land there does not leave you. Consider the most prestigious and well-groomed areas near Minsk.
Green harbor
Nature and modern technologies, life surrounded by forests and developed infrastructure are the main criteria for choosing this complex.
LCD "Green Harbor" is located only 3.5 kilometers from Minsk near the nature reserve. The residential complex organically combines prestige and sophisticated simplicity, environmental friendliness and modern technology, comfort, tranquility of country life and developed infrastructure.
Scandinavian style architecture blends seamlessly with the natural landscape. You can comfortably ride along bike paths, visit relaxation areas, go shopping, go to the fitness center and beauty salon. At the same time, stay in nature and have the opportunity at any moment to have a picnic in the fresh air in your own yard, take a walk in the forest and breathe deeply into the fresh air, saturated with aromas of pine needles and freshly cut grass.
Tarasovo
Tarasovo has long turned into a cottage village, where today about 20 streets have formed, most of which are covered with asphalt, but there are also dirt roads.
Being practically within the city, the issue of providing social infrastructure in Tarasovo is practically resolved. It is only a 5-minute drive to the nearest city clinics, kindergartens.
And the village is equipped with the necessary engineering networks - there are central water and gas. Immediately beyond Tarasovo begins a mixed forest, on the outskirts of the village - a pond.
Pier
"Pier" is a small city that has everything necessary for life: innovative playgrounds and sports grounds, a decorative water channel with deck chairs and a wooden promenade, places for relaxing with a barbecue and quiet walks. Residents will be provided with clean water from their own artesian well.
In addition, there are numerous shops, restaurants, clubs, a sailing center, an equestrian club and much more nearby. There is an active school nearby, and a unique kindergarten will soon be built in the quarter itself.
The quarter is located 1000 steps from the Minsk Sea, and only 7 minutes to the Minsk Ring Road by car.
Olympic park
Olympic Park has been created for those who want to enjoy clean air daily, the beauties of Belarusian nature, without sacrificing developed infrastructure. On the fenced territory of the Olympic Park there is an infrastructure that will allow you to spend free time usefully. It includes a residential quarter, consisting of 11 low-rise buildings and 19 cottages, a modern sports complex with a swimming pool, ice rink, saunas, a gym and an ice room, a cozy restaurant, as well as a park with equipped bicycle and pedestrian paths. Here, both adults and children will find something to their liking.
Drozdy
The microdistrict of Drozdy consists of several cottage villages. Actually, only the Diplomatic Town belongs to Drozdy, where the President's residence is located and the entire political elite and business elite of our country live. Dipgorodok appeared on the map of Minsk in the mid-2000s. Later Drozdy began to expand in the direction of Pobediteley Avenue: in 2007-2008, the development of the village of Raduzhny began, and in recent years, the former village of Vesninka, which was still included in the city limits during the Soviet Union, turned out to be a profitable investment and also acquired an elite status.
A distinctive feature of the microdistrict is its proximity to the recreation area of ​​the Lebyazhy nature reserve and the Drozdy reservoir, convenient transport links to the city center, developed infrastructure of the district, good schools and gymnasiums, as well as its proximity to the Diplomatic Town, and the high social status of the residents.
Websites for the purchase of ground area
Nowadays, everything has become as mobile as possible. You can buy things or products without leaving your home. But as regards real estate, is it possible to choose it online? Yes. But before you is always open the opportunity to watch live. Online websites are only needed to reduce the time spent browsing unnecessary ground areas. Let's see which one you can trust.
Realt.by
Realt.by provides its visitors with up-to-date, daily updated information from real estate agencies, developers and individuals on the offer of apartments, houses and commercial real estate for rent and for sale in the Minsk region, Brest, Vitebsk, Grodno, Gomel and Mogilev regions.
The catalog of new buildings of the portal Realt.by presents new construction projects from developers in Minsk and the regions of Belarus, where you can purchase your desired property.
Realt.by daily publishes the latest news on current issues and developments in the real estate sector of the country.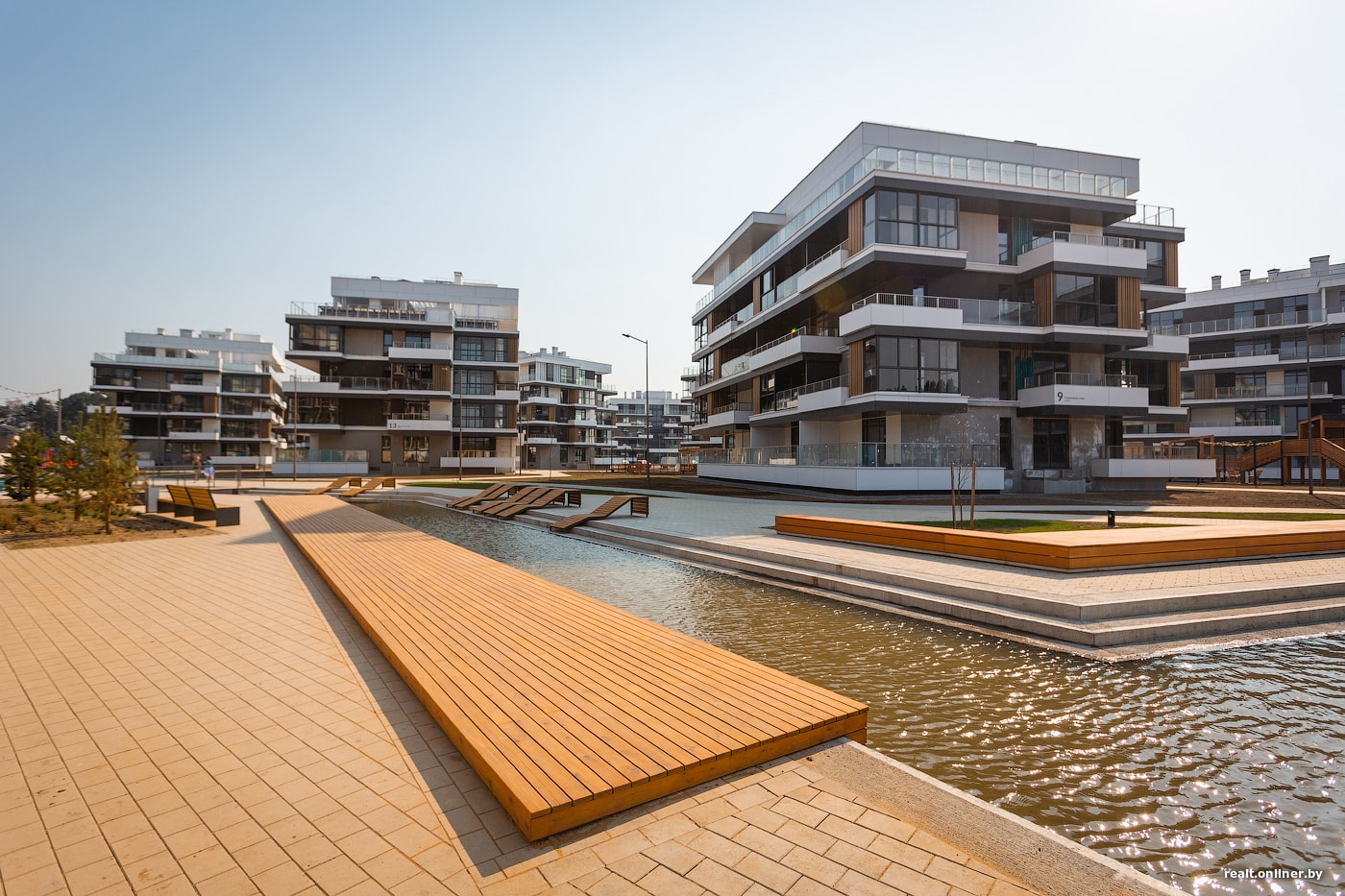 Hata.by
hata.by is a project that provides persons interested in real estate in Belarus, as well as its owners with complete, accurate and reliable information about living conditions in different settlements in our country, as well as real estate offered for sale / rental, the possibilities for their development and arrangement . The project covers in detail legal issues related to the implementation of real estate transactions and its ownership, and provides all interested legal entities and individuals with the opportunity to exchange information, experience, opinions and impressions on these issues on fair terms.
The aim of the hata.by project is to create the best cost-effective advertising platform on issues related to real estate.
Domovita.by
Domovita.by is a convenient search for real estate by address or on a map, these are thousands of current advertisements for the sale of real estate in Belarus, these are hundreds of new ads daily!
Many sorting options will help you choose real estate for every taste and budget. The mark on the map will determine the proximity of transport and roads, public places and green areas. The Insolation layer will show how the sunlight falls on the property in question, and on the Panorama tab, the beauty of the surrounding landscapes. All for your convenience.
Go-home.by
Go-home.by is a real estate portal in Belarus. It started triumphantly on May 9, 2013, and has since been one of the most popular in Belarus. Here you can find residential and commercial real estate, place, learn about payment methods and read the latest news on this topic. New buildings, apartment renovations, cargo taxis - all you need to know about real estate you will find on this website.
t-s.by
The group of companies "Your Capital", founded in 1996, provides services in all segments of the real estate market and is its leader. The company team has more than 250 highly qualified specialists. The basic principles of their work: responsibility, honesty and legal integrity. Conscientious to carry out their work and to be as useful as possible to the company's customers helps the constant development of technologies and new services, quality control of services and high professionalism of employees.
Purchase and sale of apartments, rental housing, new buildings, houses, villas, cottages, commercial real estate - all this awaits you on the website.
Irr.by
Free bulletin board in Minsk - IRR.BY. Fresh announcements from individuals and organizations every day. Purchase and sale announcements for 26 sections of the website: auto, real estate, work, construction, business, furniture, equipment and materials, and many others. Choosing a new building "From hand to hand" is more than convenient, as the filter helps you set your needs.
Buy or sell an apartment in a new building in Minsk will help you with great offers from developers on the website "From Hand to Hand".
The cost of land near Minsk
The average cost of land near Minsk will be about $ 100,000. The price varies depending on the type of plot (cottage / townhouse), area, number of rooms, repair status, etc.
You will definitely have plenty to choose from.
Documents required for the purchase of land
List of documents for successful purchase of a land plot:
1. Title document;
2. The contract of sale;
3. The deed of transfer;
4. Cadastral passport of the land;
5. Power of attorney for the representative;
6. Identity document of the applicant;
7. If the legal entity is the charter documents, the natural person is the passport or other identification documents;
8. Application for state registration;
9. The statutory documents of the seller-legal entity;
10. Consent of the governing body of the seller-legal entity on the alienation of property.
---
Photo: content.onliner.by, teltsov.by