Where to go for a holiday this year? Countries, which opened borders for Belarusians
In connection with the pandemic, measures have been taken in all countries of the world in order to protect their citizens. In some countries, quarantine was imposed immediately; in others, the concept of self-isolation became popular. But step by step, due to the reduction of the cases of the virus, as well as in support of the economies of the countries, the countries began to open their borders. In this article, we will tell you: which countries have opened their borders, and which are only going to do it.
Countries that opened borders for Belarusians
The countries of Europe are gradually opening borders and forming criteria by which citizens of some states will be allowed to enter the countries, while citizens of others will have to wait for the stabilization of the epidemiological situation at home. The first to speak about possible criteria were Lithuania, Latvia and Montenegro. What do their demands mean and when will Belarusians be able to go abroad?
Turkey
According to preliminary information, Turkey will open borders for Belarusians from July, 1.
Ukraine
Ukraine has been closed since March, 27. At the end of May, borders with the EU were opened for a number of citizens (many restrictions). The country announced the restoration of international flights since June 15. At the moment, the schedule also has flights to Minsk. The country's land borders also open from June 15. For Belarusians entering Ukraine, two-week quarantine is mandatory - this applies to all foreigners who come to Ukraine from countries in which the number of active cases of COVID-19 is more than 40 people per 100 thousand of the population.
Albania
Albania has opened its borders to Belarusian tourists since June, 1. The first charter from Minsk to this country was scheduled for June, 12.
Iceland
Iceland has already opened its doors for tourists from Belarus. Like many EU countries, and not only, it prepares to visit its main attractions and shopping centers.
Serbia
Serbia has opened its borders since June, 1 to support the country's economy, while the necessary epidemiological measures will be followed. This was stated by the President of the Serbian state during the Summit of Quadrilateral Cooperation between Greece, Bulgaria, Romania and Serbia.
During the meeting, it was proposed to open the country's borders from June 1 for business trips, seasonal workers and family members whose relatives live in another country; the opening of the borders for tourists was carried out on June, 15.
Montenegro
On May, 25, the country's Prime Minister Dushko Markovich announced the imminent opening of the country's borders, primarily for citizens of states that are successfully fighting the coronavirus. This happened in the first decade of June.
Among the first, Montenegro is ready to open borders for citizens of Croatia, Slovenia, Austria, Germany, Poland, the Czech Republic, Hungary, Albania, Greece and, possibly, some other countries in the region. The main epidemiological criterion is that in the country where the traveler comes from, there should be a maximum of 25 patients per 100 thousand inhabitants.
Cyprus
Cyprus will open its beauties to Belarusian tourists from July, 1. Naturally, even with the opening of borders, do not forget about disinfection and caution.
Bulgaria
Bulgaria will open borders for Belarusians from July, 1. Since June 1, the country has opened borders for citizens of 29 countries, including Romania, Croatia, Poland and others.
Croatia
Croatia has opened borders for tourists from all countries since June 15. According to some reports, the country allowed tourists to visit itself earlier than this period in the presence of reserved housing.
Visiting EU countries
A number of countries in the European Union are gradually loosening quarantine and opening borders, allowing tourists to enter.
What is the situation with coronavirus in Europe?
In Italy, which ranks third in the number of cases, total quarantine will be weakened in stages. So, today industrial enterprises have already started working, construction projects have resumed. On Sunday, May 3, the country had record low coronavirus numbers - 1,389 patients and 174 deaths. Almost the same statistics were on the first day of Italian quarantine.
The first of four stages of the lifting of restrictions began in Cyprus. In addition to supermarkets, small shops and shops can now open. However, inside shopping centers, trade in such objects is still prohibited. Farmers' markets and cafes with outdoor tables will be available for visiting.
Civil servants who worked remotely were able to return to their offices from May 4. In the Cypriot ports began to serve cruise ships, but without disembarking passengers. Sports complexes so far will be able to accept only individual training of athletes.
Gradually, some concessions began to be introduced in Germany. Each region independently decides how stringent restrictions apply. According to the German DPA agency, the federal state of Saxony-Anhalt allowed companies of five to move along the street (previously only two). A number of cultural institutions will again open their doors in Berlin.
For which countries has the EU opened borders?
The countries of Europe after the pandemic begin to open the borders for tourists. Despite the general recommendations of Brussels to open all internal borders by June, 15, states are in no hurry to lift the restrictions completely. On Monday, June, 15, the deadline expired, to which the European Commission recommended that countries open internal borders after the coronavirus pandemic. Her recommendations are not binding - as a result, each country has developed its own rules and restrictions on the entry of the first tourists. For example, Denmark so far has decided to let only tourists from three countries, while forbidding them to spend the night in Copenhagen. And Spain accepts a test group of German tourists, but for most Schengen countries it will open only in a week.
By July, 1, EU authorities plan to develop a plan to open external borders with countries outside the union. However, when the Russians will again be able to go on vacation to Europe, it is still unclear - now it is allowed to leave the country only for treatment, care for relatives, study and work.
How can Belarusians visit the European Union's countries?
EU countries are slowly starting to lift restrictions and quarantine measures related to the COVID-19 pandemic. Some of them will open borders in the near future, but Belarusians are too early to rejoice: perhaps they will not be allowed into the EU.
The EU is very concerned that the coronavirus pandemic has a huge impact on Belarus, while local authorities are not trying to protect people and introduce quarantine.
"Belarus has not taken such measures to prevent the spread of coronavirus, such as Georgia, which responded very quickly. The exponential increase in the number of cases in Belarus indicates that the impact on Belarus will be very large", said Katarina Maternova, Deputy Director General of the European Commission's European Neighborhood Policy and Enlargement Negotiation Department.
A few weeks ago, the European Commission sent a message to the Belarusian Foreign Ministry stating that the EU's borders will remain closed for Belarusians even after completing the visa agreement procedure. And this will continue until the incidence of COVID-19 decreases in the republic. Even those who have valid visas will not be allowed into the European Union.
Getting a medical certificate for a trip to the EU countries
According to the Ministry of Health, the certificate will be issued after passing the paid express test, the basis for which will be paid tickets in both directions.
Belarusians will be allowed into other countries, but only if there is a certificate confirming that there is no coronavirus, this was discussed at an online conference with the participation of the Ministry of Health, the Department of Tourism and public associations, the Republican Union of Tourism Organizations reports.
Why are Belarusians not allowed to get into Europe?
The European Union has compiled a list of countries whose citizens will be allowed into its territory for tourism, business and other purposes from June 1, 2020. At the same time, Belarusians were not included in this list, since the EU considers the epidemiological situation in our country unfavorable. Over time, the list of countries whose citizens are allowed to enter the EU will expand. In Belarus, according to the latest data, the ratio is 474 people per 100,000 inhabitants.
Despite this, according to medical recommendations, EU countries will be able to accept citizens from the list of disadvantaged countries upon presentation of a certificate confirming the absence of coronavirus. The Ministry of Health of Belarus has already developed such certificates in Russian and English and is ready to issue them if necessary.
How to get a medical certificate for a trip to Europe?
At the moment, the test for COVID-19 of your own accord in Belarus cannot be passed even for a fee, respectively; you cannot get a medical certificate. However, the Ministry of Health will give such an opportunity if there are paid round-trip tickets containing a ticket number by which a citizen will leave Belarus. Apparently, they didn't think about Belarusians leaving the country in cars.
According to the Ministry of Health, in the near future the opportunity to pass an express test for COVID-19 will be provided if necessary. For Belarusians it will cost 41 rubles, for foreigners - 56 rubles. The list of medical institutions where it will be possible to take a test and get help is now being determined.
Travelling to Russia
The restrictions on entry into Russia that this country introduced on March, 18 for foreigners do not apply to citizens of the CIS member states. This was reported in the government of the Russian Federation.
The Russian authorities issued an order that lifted the ban on crossing the border of the Russian Federation for Belarusians and citizens of other CIS countries. The entry ban has been lifted completely at all checkpoints, including airports.
At the same time, the Belarusian Embassy in Russia noted that the ban on entry into the Russian Federation and exit was lifted only for transit. Belarusians and citizens of other CIS countries are not allowed to enter the territory of Russia to stay there.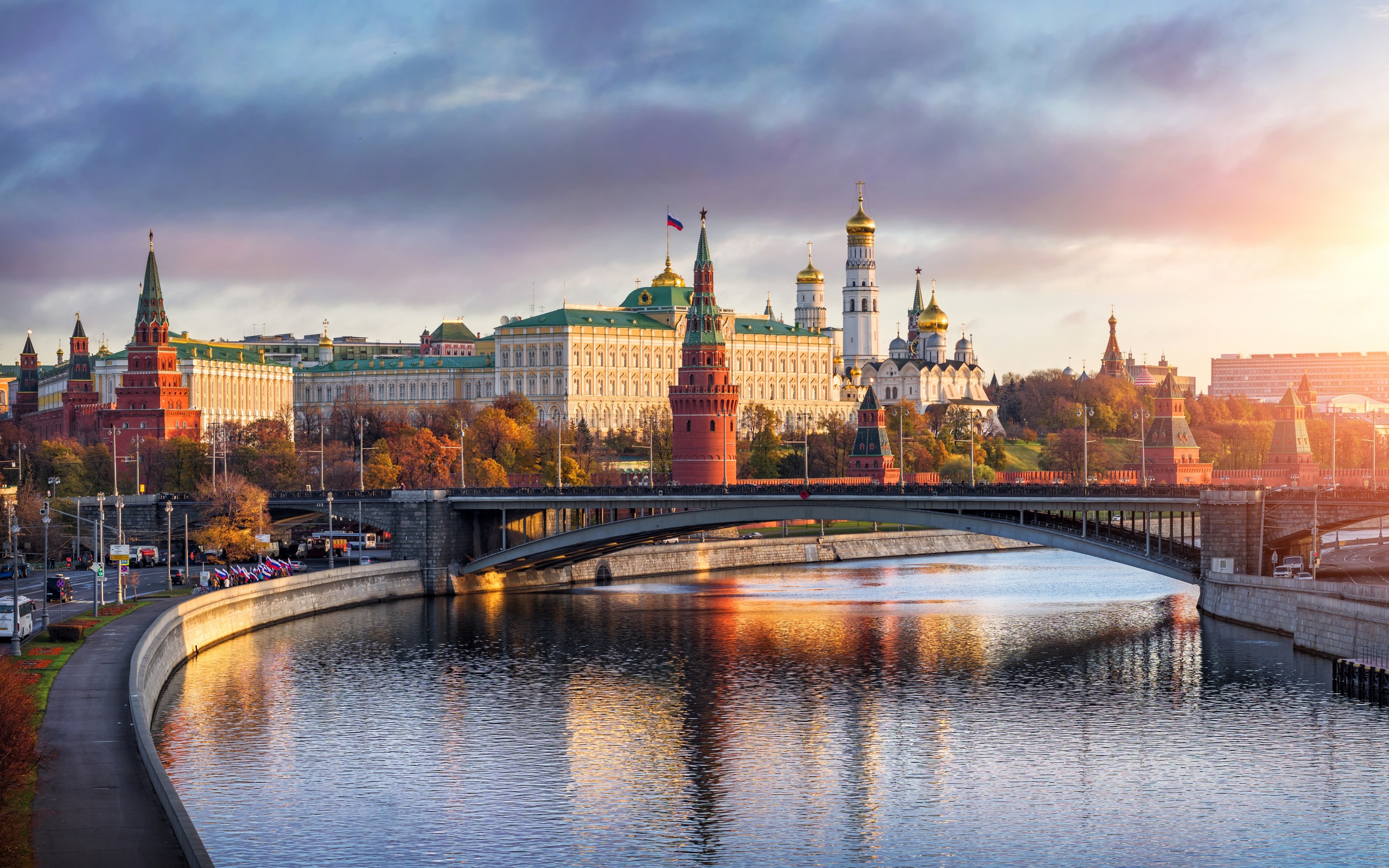 Epidemic Travel Safety rules
Despite the fact that the coronavirus is trumpeted from all the cracks, many travelers still do not sit still. In this paragraph, we will tell you how to protect yourself as much as possible on the trip.
Precautionary measures
Any public place is a hotbed of infection. After all, a person may not know that he is already sick. Therefore, you should take care of safety measures when leaving your home, when your neighbor has just returned from Italy or another country where outbreaks of the COVID-19 virus have been detected.
WHO recommends:
Wash your hands with soap as often as possible, especially in public places.

If it is not possible to wash your hands, use hand antiseptics with at least 60% alcohol. It can be gels or sprays, sold at any pharmacy or cosmetic store.

Avoid touching your nose, mouth, and eyes with dirty hands.

Because the virus is transmitted by airborne droplets and through liquids, stay away from sneezing and coughing people.

Do not eat or drink from someone else's glassware.

Carry disinfectants (the same antiseptic spray). They come in handy to wipe the armrests in an airplane, for example.

If you are going to cough or sneeze, use disposable scarves or — if they are not at hand — do this in the fold of your elbow.
What to take on a trip?
Hand antiseptic. If you fly with hand luggage, see that the volume of the jar is not more than 100 ml. You can have a bigger bottle in your luggage.
Prescription drugs. If you are stuck in quarantine or at the airport, you must have a stock of the right drugs. And do not forget recipes for them, otherwise they will be taken away at customs.
First Aid Kit. In addition to the necessary medicines, take standard ones (antipyretics, for allergies, runny nose, sore throat, diarrhea, if it is necessary). We also recommend taking a thermometer, but not a mercury one.
---
Photo: st03.kakprosto.ru, avatars.mds.yandex.net, businesspskov.ru