You must admit that in the modern world, the construction of houses and their repair have become much more affordable than before. You can make a quality repair without spending the whole life on it. The main thing is to know good stores and analogues of expensive materials. And if you have already decided to make the repair in full, this article is simply required to view. Here you will find all the information about construction and furniture stores, their online services, delivery and even assembly of furniture.
Best building stores in Minsk
Now you are ready to repair, created a design project, and what to do next? Where is better to go for the purchase of all building materials?
To facilitate this task, you can see a list of stores below, where you will definitely find everything you need for a quality repair.
OMA
This is a paradise for repair lovers, as it is the largest trading network of building materials and tools, as well as goods for home, garden and vegetable garden in Belarus. The largest OMA store covers an area of more than 10,000 m2 and is located in the village of Borovaya, Minsk district, Borovlyansky, 97. OMA branches are in all regional centers, so you can feel free to ask repair questions in any of the stores.
Materik
"Materik" is the first DIY(Do it yourself) hypermarket in Minsk that meets the highest standards of service at a European level. Building materials store "Materik" provides the best choice and optimal prices, so that regardless of their lifestyle, income, age, marital status, tastes, desires, everyone can increase comfort in their home, carry out their large and small projects. Here, all the necessary purchases can be made in one place, which greatly facilitates the planning and implementation of repairs at any stage.
MILE
One of the largest hypermarkets of building and finishing materials, as well as professional tools in Belarus. Mile is growing every year, so in 2020 7 hypermarket was opened at the address Minsk, the intersection of Gromov St. and 28km from MKAD.
Sdelai Sam
A construction store, which is famous for the most competitive prices, amenities for customers in the form of delivery of materials and online orders, help from specialists on any issue, holding the most daring actions for customers.
You can place your order in any convenient way - by phone, online chat or through the website. If it's more convenient for you to come to the store, do not forget about the three percent discount that is provided to customers in stores on pre-order from the Internet.
Mamont
Today, using modern Internet technologies, Mamont makes the purchase of building materials even simpler and more profitable for the buyer. Delivery, automatic calculation of the services of a loader, smart filters, price recalculation, display of the availability of goods in the warehouse have already been implemented on the website of the online store.
Best furniture stores in Minsk
As soon as the finishing stage is over, you will need to buy furniture, so the list of the best furniture stores is presented below.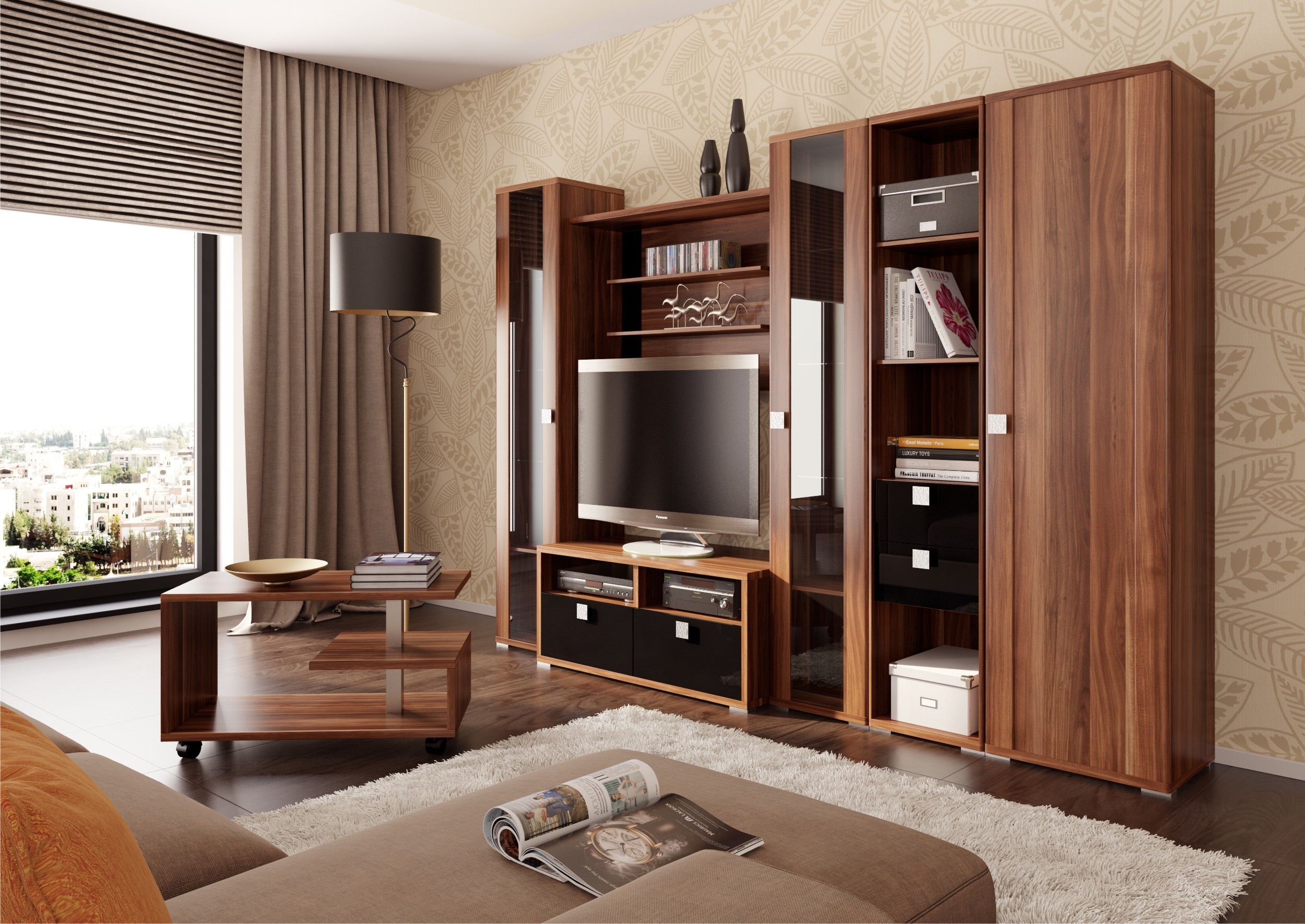 Grad
Shopping center "Grad" is a trading platform for furniture, which presents more than 180 salons from "mini" to flagships in the "open space" format. Here you will find a wide range of cabinet and upholstered furniture, sleeping systems, kitchens, nurseries, plumbing, household appliances and many other products. In addition, one of the main categories are finishing materials for walls and floors - these are tiles, parquet, wallpaper and stucco.
Ami
Ami offers furniture and decor for an apartment and a country house. A huge assortment of sofas, beds, chairs, tables and other furniture.
Before buying, you should study the entire list of products by looking at the "Catalog" section. You will be able to clarify the sizes and technical characteristics of all models, right up to the sofa transformation mechanism. You can choose the type and color of the upholstery fabric yourself. That's why each buyer receives exclusive furniture, perfect for his interior. Ami products are united by style and European level of quality, excellent functionality and exemplary characteristics.
Jysk
JYSK is one of the fastest growing chains in the world, offering products in the "all-home" category. Their task is to provide everyone with good quality products at an attractive price. JYSK offers a wide selection of products that will help create an atmosphere of comfort in your home from the entrance to the bedroom. You will find all the necessary goods in one place: bedding, pillows, duvets, tablecloths and towels, furniture for the home and garden, lamps, candles and much more.
Alta furniture
Alta Furniture is a manufacturer of tables and chairs for the kitchen of both popular models and unique, original design solutions that are specially designed according to their sketches. Buyers choose Alta furniture for Italian quality, for reasonable prices, for the exclusivity of models, for delivery, lifting, assembly, promotions and discounts.
Divan.by
Divan.by is a store of stylish and comfortable sofas for every taste. The comfort of home begins with a sofa, so manufacturers carefully monitor modern furniture trends and replenish the range to always meet the highest requirements. Every day the guys work, trying to make the world even more convenient, softer and happier. After all, life in every home begins with furniture. With the right furniture, a good life begins.
TRUM
About 50 showrooms of upholstered and kitchen furniture, office furniture, doors, accessories for sleeping and interior items were located on two levels of the shopping center. A wide assortment will allow you to choose things that suit any style: luxurious headsets for representative classic interiors, upholstered furniture for modern eclectic housing or practical collections for office premises.
Everest
Everything for home and repair, cottages and gardens you will find in the Everest store. Household goods, massage equipment, sports equipment, bicycles, climatic apliance and much more are waiting for you at Halo street 148/1 of. 2.
Aksamit
The word "Aksamit" in translation from Belarusian means "velvet". At all times, velvet has been a luxury and wealth item, so when you come here, you will plunge into the world of beautiful furniture. In the network of furniture stores "Aksamit" you can buy upholstered and cabinet furniture, as well as interior items at affordable prices. The most popular furniture models of Belarusian, Russian and world manufacturers are presented in stores. "Aksamit" is always pleasant prices, current colors, shapes and modern textures of materials.
Kamelot
The Furniture and Interior Center KAMELOT is a modern specialized trading platform where furniture and interior products of domestic and foreign manufacturers are presented on 2 floors. The furniture center is located near the Kamennaya Gorka metro station and not far from the MKAD at st. Mazurova,1.
BlackRedWhite
For the convenience of customers, any products from the assortment can be seen firsthand and by touch evaluate the texture of each of it even before placing an order. The store guarantees quality, punctuality, deadlines and honesty.
Loyalty cards in hardware stores
Buying home goods is always a pleasure, and buying them at a discount is doubly pleasant. That is why customers choose discount cards. The principle is simple: more purchases - higher discount. You can ask about the card in any store from a specialist.
Building online stores
Many of the above stores provide the possibility of online ordering. The most popular of them are: OMA, Mamont, Stroybaza and Matr.
Order delivery
After you place an order, a contact center employee will contact you and tell you about the delivery conditions. You can also read the terms of delivery on the website of chosen store.
Furniture assembly
Assembly service exists in many stores. You should ask the store manager about the nuances of providing this service, or find out it on the website.
Follow us on Facebook, LinkedIn, Telegram!
---
Photo: new.tc-uspeh.ru, hightech.fm, astana.plot.kz