Rings, bracelets, necklaces and earrings - all this has always attracted women, and was a good gift for any occasion. It is believed that girls look very unusual and spectacular when wear a jewelry. But you need to be able to keep a balance between everyday jewelry and evening options, because jewelry is created to decorate, and not be superfluous in the image. Where to buy jewelry, how much can you invest in, what is produced in the domestic market? The answers to all these questions can be found in this article.
Jewelry chain stores in Belarus
At the moment, there is no shortage of jewelry in Belarus, there is jewelry for every taste and budget. Whether it is a gold ring or silver earrings, you will be able to purchase any kind of jewelry in the store, and experienced consultants will guide you with the purchase.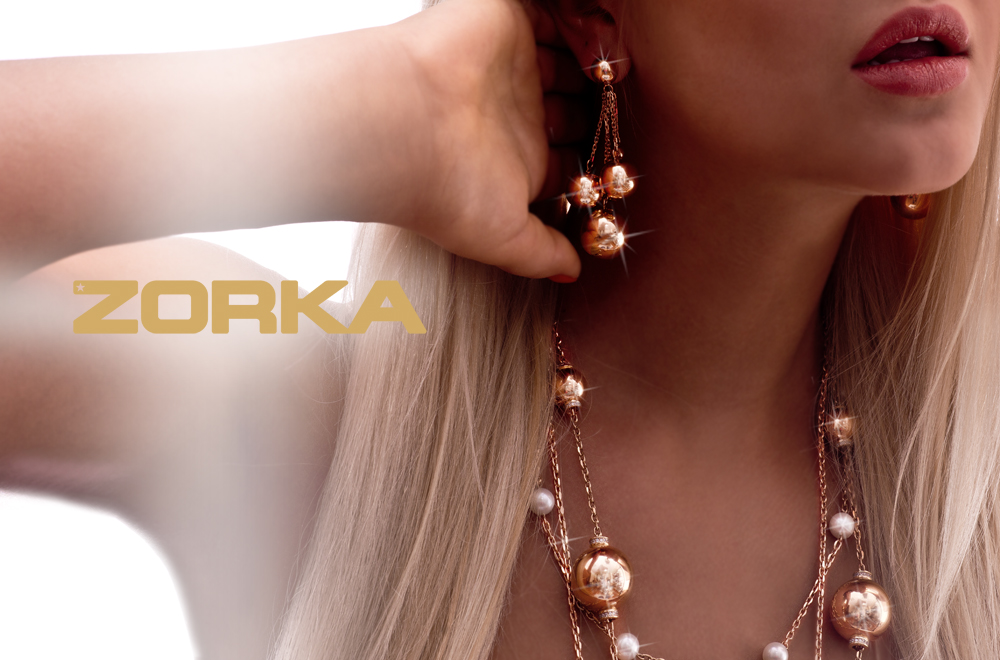 Zorka
Today, jewelry manufacturing in Minsk is handled by the ZORKA jewelry factory, which is rightfully considered one of the leaders in the jewelry industry in Belarus. Only the best world technologies and modern equipment are used here, thanks to which the company is famous for a wide range of jewelry of the highest quality. All stages of production at the ZORKA factory are a sphere of application of great talent and hard work of masters.
Luch
"Luch" is a watch manufacturing factory; this is quality and precise design in all details. This is a watch you can be sure of any minute. The plant has a full cycle of production of mechanical watches. During its existence, the factory has developed more than 20 mechanisms, and even more models of watches have released.
Carskoe zoloto
Carskoe zoloto is a chain of jewelry stores selling gold and silver jewelry with precious stones. Each of the company's stores offers its guests sophisticated classics, created taking into account the best traditions of jewelry art!
Ego-art
In 2000, a small jewelry workshop Ego-Art was opened, where jewelry was repaired and products made of customer's gold were made. Gradually, the workshop developed, the guys studied tastes and modern trends. Now they have their own collection of jewelry and a retail chain of stores in Minsk, Vitebsk, Orsha, Polotsk, Mogilev, Gomel and Mozyr, where everyone can buy rings, earrings, pendants; exchange jewelry; order the manufacture of jewelry according to the catalog; repair the jewelry.
Monomakh
Jewelry company "Monomakh" is one of the first chains in Belarus, which for more than 20 years has been offering the inhabitants of our country the best choice of jewelry. Classic and modern jewelry from leading Russian and foreign companies, made of red, white or combination gold, without inserts, decorated with the best precious stones and Swarovski crystals. In addition to traditional jewelry, in Monomakh salons are presented religious jewelry made of silver with handmade gilding, table silver and accessories, orthodox icons.
7 carats
The first 7 carats store opened in 2011. Over time, it was decided to open its own retail network, as well as a network of pawnshops (today there are 25 of them throughout the country). For four consecutive years, 7 carats were recognized as the best enterprise in Belarus in the field of wholesale and retail trade. Today they are represented in almost all the largest shopping centers in Minsk: "Capital", "Galileo", "Expobel", "MOMO", "Titan", "Zamok", "Magnet" and others. As for the regions, 7 carats are presented in Brest , Bobruisk, Grodno, Vitebsk, etc.
ZIKO
ZIKO is the largest chain of jewelry, watch and accessories stores in Belarus. ZIKO presents a huge selection of gold and silver jewelry from the Belarusian jewelry factory ZORKA. ZIKO is also an official distributor of Swiss, Japanese and European watch brands.
Crystal
The origin of the Crystal plant begins with the first Belarusian diamond, which was cut on December 27, 1972. This memorable day can be called the birthday of not only the Belarusian diamond processing, but also the birthday of the jewelry industry in Belarus. Since 2013, the Company has been included in the list of privileged customers of the world's largest diamond mining company AK ALROSA, which includes only about 40 companies in the world, united in ALROSA-Alliance.
Slavia
Slavia is a chain of jewelry stores that is known and loved in Belarus. It sells current collections of jewelry from famous brands at modest prices. Now, under the Slavia brand, there are more than 50 stores in 37 cities of Belarus.
Belarusian watch
Minsk watch factory Luch offers to buy world-class watches. And just recently, the plant for the first time in the Belarusian market realized the idea of ​​an online watch designer. The creation of the designer was associated with the launch of the new MWP brand, with which Luch enters the European market. A watch with its own design can be ordered online - free shipping is available to residents of all over the world.
Belarusian jewelry
Jewelry on the Belarusian market has also stepped forward, and now they offer beautiful, exclusive ones that can be afforded by a person of any income. All jewelry is tested at the State Assay Inspection of the Republic of Belarus and has a stamp imprint confirming the gold sample. Gemstones in jewelry comply with strict requirements, have high optical characteristics and impeccable cut quality. Each jewelry has a tag, which is a passport of the product, as well as a certificate for jewelry stones.
Jewelry artisans in Belarus
In Belarus, there is a guild of masters and craftsmen who is engaged in the popularization of art in Belarus. Here, jewelry artisans can present their works, all of their products are high-quality handicrafts, which are in great demand and are widely known inside and outside our country.
Foreign jewelry companies in Belarus
Residents of Belarus are pleased to indulge in jewelry, but despite the diversity of our products, they also prefer foreign products.
Pandora
Today, PANDORA is one of the most successful jewelry brands known on all continents - from America and Europe to Australia. The brand is represented in more than 100 countries on 6 continents. PANDORA jewelry is a treasury of gift ideas for any woman and for any occasion. Jewelry from Denmark is in unprecedented demand, and 3 Minsk stores are represented: in Zamok shopping center, in Galleria shopping center, and Arena-city shopping center.
Swarovski
Swarovski is an Austrian company specializing in the production of loose crystals, jewelry, crystal figures and the cutting of synthetic and natural precious stones. Today, absolutely everyone knows this brand, and Swarovski crystals are gaining such popularity that it can use on phone cases, on nails, on clothes, and on any gift.
Sokolov
The brand's history begins back in 1993, when Alexei Sokolov created the first brand decoration in Moscow. And already in 2011, the first office was opened in Switzerland, and with hard work and perseverance, the brand became the leader in Eastern Europe in the number of jewelry produced. In 2016, the opening of an office in Germany, followed by the release of the first watch with a lunar calendar. And today, Sokolov cooperates with the largest brands of clothing and accessories, and invites the most popular artists to its ambassadors.
Jewelry prices in Belarus
As mentioned earlier, everyone can afford jewelry in Belarus. After all, you can buy a silver ring, which will cost 30 rubles, or a gold bracelet with diamonds, which a person with great prosperity can afford.
Promotions in jewelry stores
Shops often carry out bold and profitable promotions that will interest everyone. And this is absolutely true, because sometimes the discount on jewelry reaches up to 90%.
The best jewelry stores in Minsk
Addresses of the best jewelry stores:
Monomakh - ul.Kropotkina, 71;
ZIKO - st. Komsomolskaya, 13;
7 carat - st. Bobruisk, 6;
Luch - ave. Independence, 18.
Online Jewelry Stores
Ziko store provides the opportunity to place an order online on the website, and take advantage of the delivery of goods. All the details are on the official website of the online store.
Buy jewelry in Minsk
Costume jewelry will be a more budget option. Minsk presents rings, rings, pendants, bracelets, as well as jewelry for piercing at the shopping center Silhouette Vera Horuzhey street, 1a.
---
Photo: riabir.ru, belsat.eu, jportal.ru