The night is mysterious, tempting and seductive. It offers many entertainments, especially on a warm summer night. But you don't always want to wander the busy streets, crowd in a bar or a nightclub. Minsk offers strip clubs for connoisseurs of dance and female beauty.
Nightlife in Minsk
Nightlife in Minsk, the capital of Belarus, is noisy, lively, joyful, and full of events and places to visit. Various nightclubs, bars, pubs, hookahs, karaoke clubs, dance halls, casinos, cafes and restaurants are full every night, especially on weekends. Everyone can find activities to suit their taste - singing, dancing, enjoying live music, playing bowling or billiards, relaxing in the sauna or at a party with friends.
Impressive modernist interiors of the clubs with illumination and maximum volume of music accompanied by intoxicating drinks make the atmosphere warm and give unforgettable emotions. We cannot say that nightlife in Belarus is exclusively for young people as there are many places where more mature people can enjoy dancing, singing, gambling and fun.
Opening hours of striptease bars
Striptease bars are available at relax.by, the club's website or by phone from the manager.
The most beautiful and graceful Slavic girls
Strip clubs in Minsk are reminiscent of luxurious bars with a stage where the most beautiful and graceful Slavic girls dance. Such clubs usually have GO-GO, twerking, striptease and other passionate dances. Minsk striptease clubs are more oriented towards men, and some of them temptingly offer special programs for a bachelor party, which promises to be truly unforgettable.
Stylish Show Programs
Striptease clubs in Minsk offer the following programs for their visitors:
Dance shows in bikinis
Striptease solo performances
Barmen Show
Hookah
Sporting events and broadcasts
Types of dancing:
Striptease
Dirty Dancing
Belly Dance
Women's plastics
Latin American dances
GO-GO
Twerk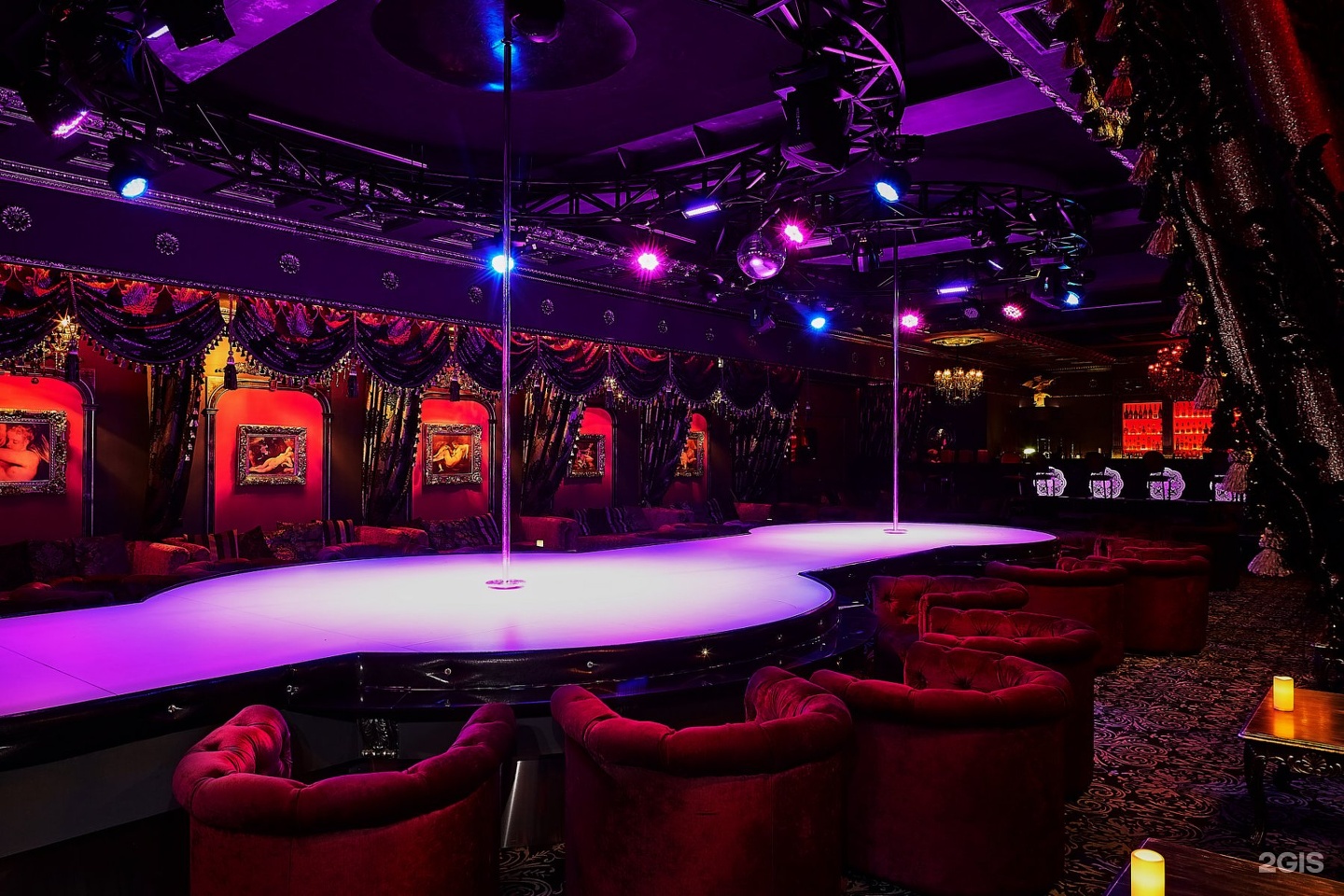 Picture 1 Photo by i1.photo.2gis.com
Best striptease clubs in Minsk on the map
GENTLEMEN HOUSE
Gentlemen House is a male striptease bar with a colorful show and passionate dancing. Luxurious Slavic girls know how to support and please every man. Elite alcohol, fragrant hookah and cozy atmosphere will allow you to relax and immerse yourself in the world of pleasure and comfort.
Every night Gentlemen House hosts themed parties with a rich entertainment program. One night will immerse you in the Chicago 20's, the second will take you for a walk along the red light street, the third will take you to Ibiza, where charming ladies will light up the night in frank bikinis, the fourth night you will spend surrounded by girls of the most important and necessary professions - police, nurses, teachers and stewardesses, and then the Wild West, Eastern night and many other exciting things.
Professional dancers will quench your hunger for contemplation of the beautiful, will give a great mood and inspire new exploits.
The interior of Gentlemen House is decorated in the spirit of neoclassicism. Stylish furniture and accessories make this place luxurious and seductive, but at the same time quite cozy and comfortable.
LAGUNA
Hollywood beauties of the 30s are driving you crazy with their movements. Flickering flashes, plenty of light, pleasant music create an intoxicating atmosphere. Girls give a good mood and seductive smiles every second, reflecting in the mirrors many times. They are so different: tanned and aristocratic, blond and brunette, tall and tiny, as if off the covers of the best magazines. In "Lagoon" work only professionals who will surprise both show program, and individual numbers.
Striptease club works every night from the first to the last guest. But memories of the charming "Laguna" are kept for a long time.
Picture 2 Photo by avatars.mds.yandex.net
LOLLIPOP
Lollipop is a premium striptease club from the founders of STIRLITZ spy bar. The institution is distinguished by a thematic slope of the external image of the staff, as well as special entourage and orientation of the main rooms in the style of pin-up. Another uniqueness of the strip club is the possibility of girls-dancers to visit together with a guest the restaurant "Drugoe mesto" or karaoke club "Mackva", which are in one complex with Lollipop.
The main theme of Lollipop's show programs is America of 40-50s. Traditionally, for establishments of this format girls dance solo all night long to the last client, also in the program there are group numbers like theatrical productions. Guests can enjoy a private dance and VIP show with all the girls in a separate room for 8 people. In addition, Lollipop hosts themed parties several times a month, where attractive dancers become part of an erotic atmosphere.
The best striptease clubs in Minsk are the embodiment of secret male desires, because the priority is always comfort and satisfaction of the guest.
If you want to get different kinds of men's entertainment under one roof in Minsk, then you should visit strip clubs. Dance shows in bikinis, solo performances by strippers, bartenders, hookah shows, sporting events and broadcasts - all this is within reach