ELARI announces the start of sales of KidPhone 4GR
KidPhone 4GR is the best watch in the ELARI family today. This is the first Android watch phone in Russia and Belarus with a bright round touchscreen display with a high response speed and changeable screen designs, a powerful "combo" of communication and tracking options built by Alice from Yandex and Children's Radio.
ELARI smart watches for kids have changed the parenting culture and attitude of many parents towards communicating with their children, shifting the focus to a smart approach in everything, including technologies that work for the benefit of the whole family. The brand continues to expand its flagship line of innovative devices and presented the best model to date with a unique design, improved technical and functional parameters - ELARI KidPhone 4GR.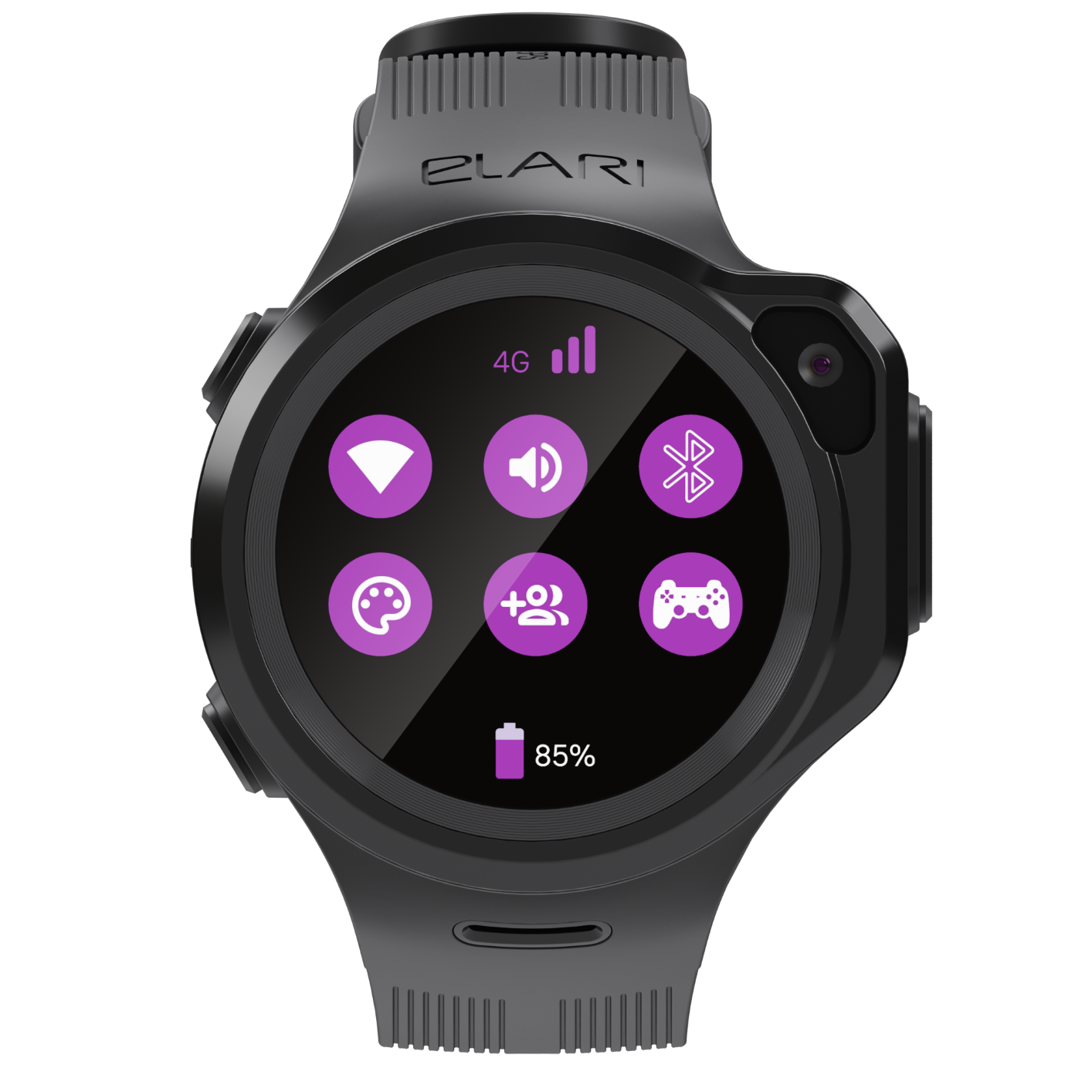 The model has advanced options for customizing the design and visualization of the screen menu: there are 3 themes to choose from - "white", "black" and "tropics", each theme has 5 options for screen pictures and wallpapers. Depending on the theme, the application menu can be either horizontal or vertical. On the eve of the New Year, the KidPhone 4GR interface has been expanded with five additional festive "wallpapers" and falling snow animation.
Additional advantages are created by the built-in voice assistant Alice from Yandex and the "stuffing" on the basis of Android, which allows you to combine many useful functions in this small device and develop them.
Voice assistant Alice from Yandex allows you to use the watch to educate children and expand their horizons through a variety of voice content available by pressing the icon, including many fairy tales, stories and voice games that develop memory, logic and thinking. In addition, Alice is always ready to answer questions, help the child with lessons, or just chat.
ELARI KidPhone 4GR watch will help parents to provide additional safety of children when it is not possible to look after them personally. The audio monitoring function allows you to monitor and assess the situation around the child.