How to set a New Year's table in 10 minutes. A convenient service for ordering ready-made festive dishes from Minsk restaurants has appeared
Especially for the winter holidays, the Relax.by has launched a service for ordering New Year's dishes from Minsk restaurants. All dishes are combined in one mini-catalogue, you can order them until January 15 with delivery or take away.
On the eve of New Year and Christmas, many cafes and restaurants in Minsk offer festive cuisine - from stuffed poultry to exquisite desserts. The Relax.by has accumulated all such offers in the New Year's Dishes service. With its help, you can order festive takeaway dishes and delivery to your home table.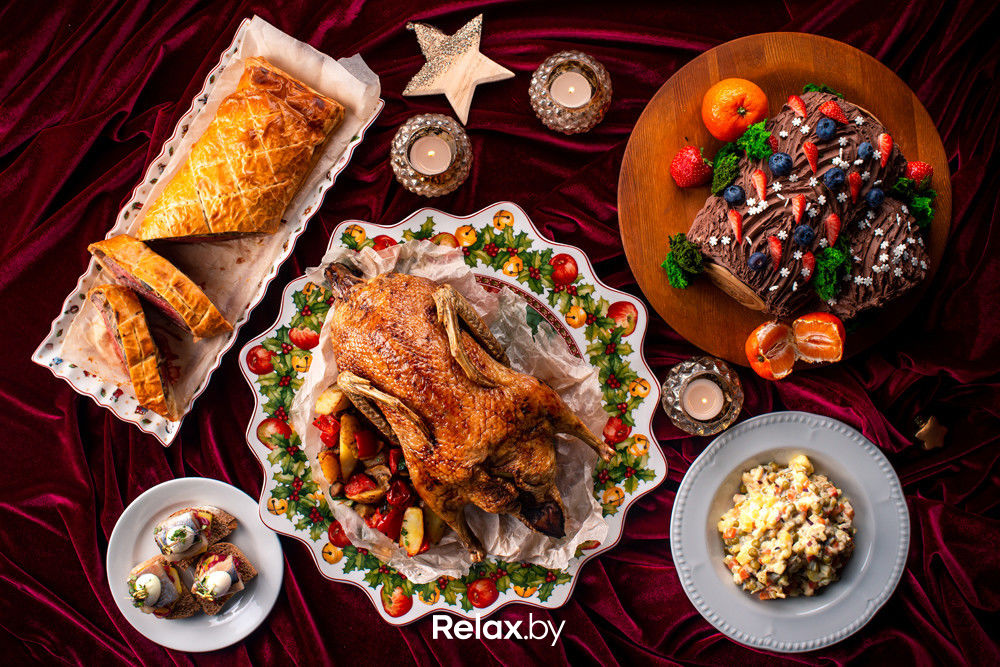 The service is a mini-catalogue of New Year's dishes from establishments with photos, compositions and prices. Snacks, salads, main course, desserts or whole sets - choose from the catalogue, add to the order and wait for confirmation.
The advantages of the new service are obvious:
• save time and effort that go to holiday cooking;
• surprise your family with gourmet restaurant meals that you are unlikely to prepare yourself;
• set a festive table in 10 minutes.
The New Year's Dishes service will work until January 15 - you can set the table without hassle not only on December 31, but also for Christmas and the old New Year.