JA Club Talks: Fabio Gallese
JustArrived.by launches a new column in which we will share with you real stories about how foreigners from around the world live in Belarus. Thanks to cheap accommodation, delicious cuisine and location in the center of Europe, Belarus is becoming an increasingly popular country for tourism and living. This time we met with Fabio Gallese, a native of Uruguay, to find out how he coped with moving to Belarus and arranged his life in a new country?
Where did you come from?
I was born in Uruguay, South America, but I moved to Minsk from Spain, where I had been living for few years before. My mother`s family is from Spain and my father`s family is from Italy. Actually, In Uruguay, there are no native people, all Uruguayans are mostly migrants from Europe. That is why people are extremely surprised that people from Uruguay do not look like South Americans, but Europeans.
Why did you decide to come to Belarus?
I used to work remotely as a developer, I am a sysadmin. Few years ago I was considering studying Russian, because it could be really useful for my work.
Of course, my first thought was to visit Russia, but after some research I found out that prices for University language studying and accommodation are a little bit expensive. Then I checked Ukraine, but that moment there was some political tension. Then suddenly I came across Minsk State Linguistic University. The prices were fine and the security in the country was perfectly high. I contacted the University and that is how my Belarus journey started.
Did you have any expectations about Belarus before coming here?
I came here not really expecting too much, because I knew almost nothing about the country. But I was pleasantly surprised. I was glad to find out that Belarus is one of the safest countries in the world. Why did not I know about this country before?! In Uruguay, for example, I cannot just leave my phone or wallet on the table in a café, but here I can stay calm that no one will steal it.
Also, in Montevideo, the capital of Uruguay, accommodation is very expensive. For example, an apartment in Montevideo costs around 800 dollars, when the same apartment in Minsk – 200-300 dollars. During my studying at University I lived in the dormitory, which costed 50 dollars – it was crazy, so cheap!
But the biggest surprise was that I met my wife here. I met her when I was studying Russian language at University. She was practising Spanish in the group in a library and I came to her to make some advice.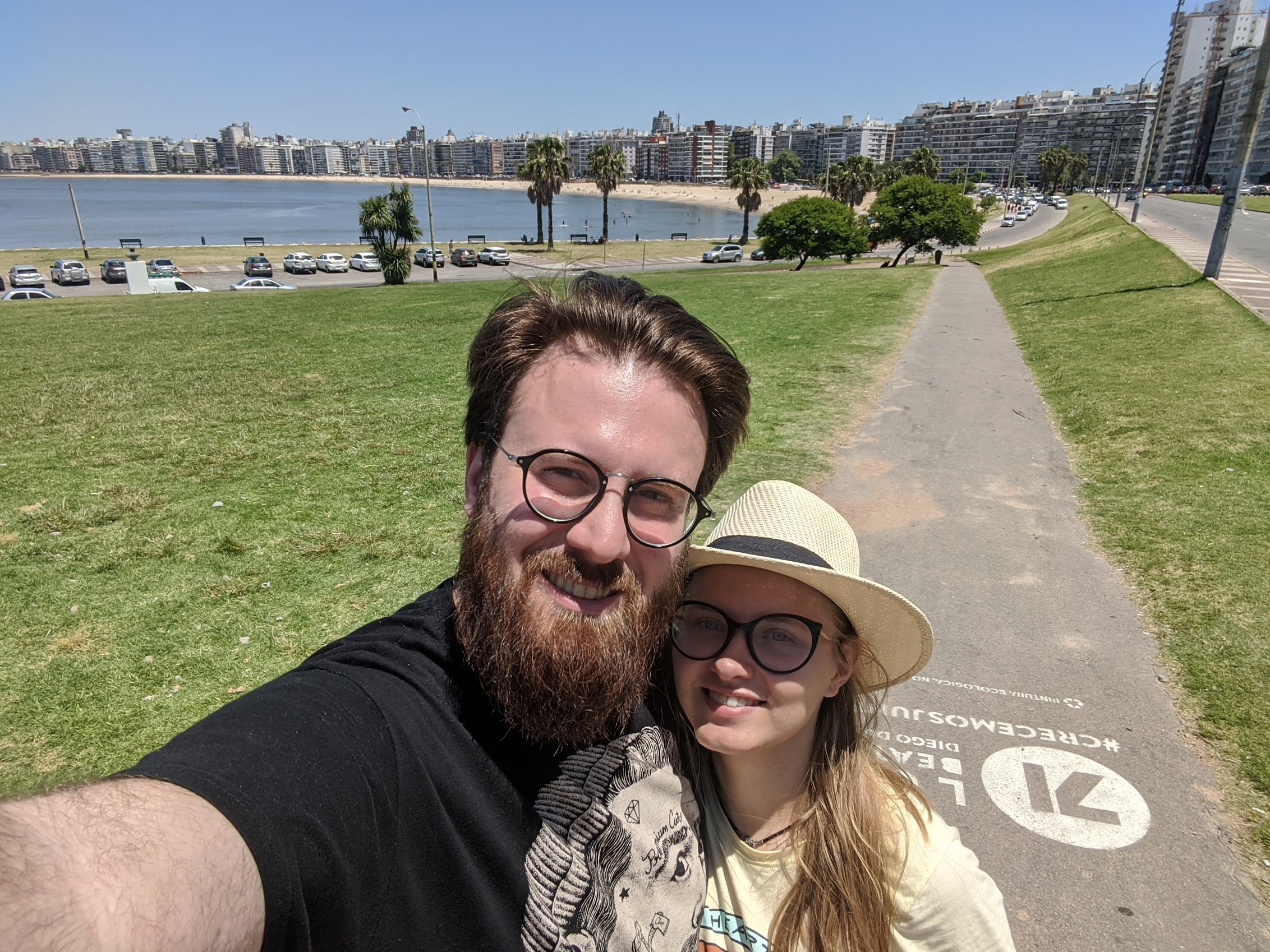 What difficulties did you have while moving to Belarus?
Bureaucracy. Belarus have no international relations with Uruguay. So all papers that I needed for visa or residence permit I could get only in Uruguay, because there is no embassy. For this period while I was living in Belarus I had a student visa, a business visa and finally managed to get a residence permit.
What can you recommend to people who want to move to Belarus?
My first advice will be to take as many documents from your country as possible, because you never know what you will need. At least, it is important to take your birth certificate and a document, which confirms that you are not a criminal in your country. It is easy to get these documents in your country, but here it brings you a lot of problems.
My second advice will be to study some information about this country, food, traditions etc before coming here.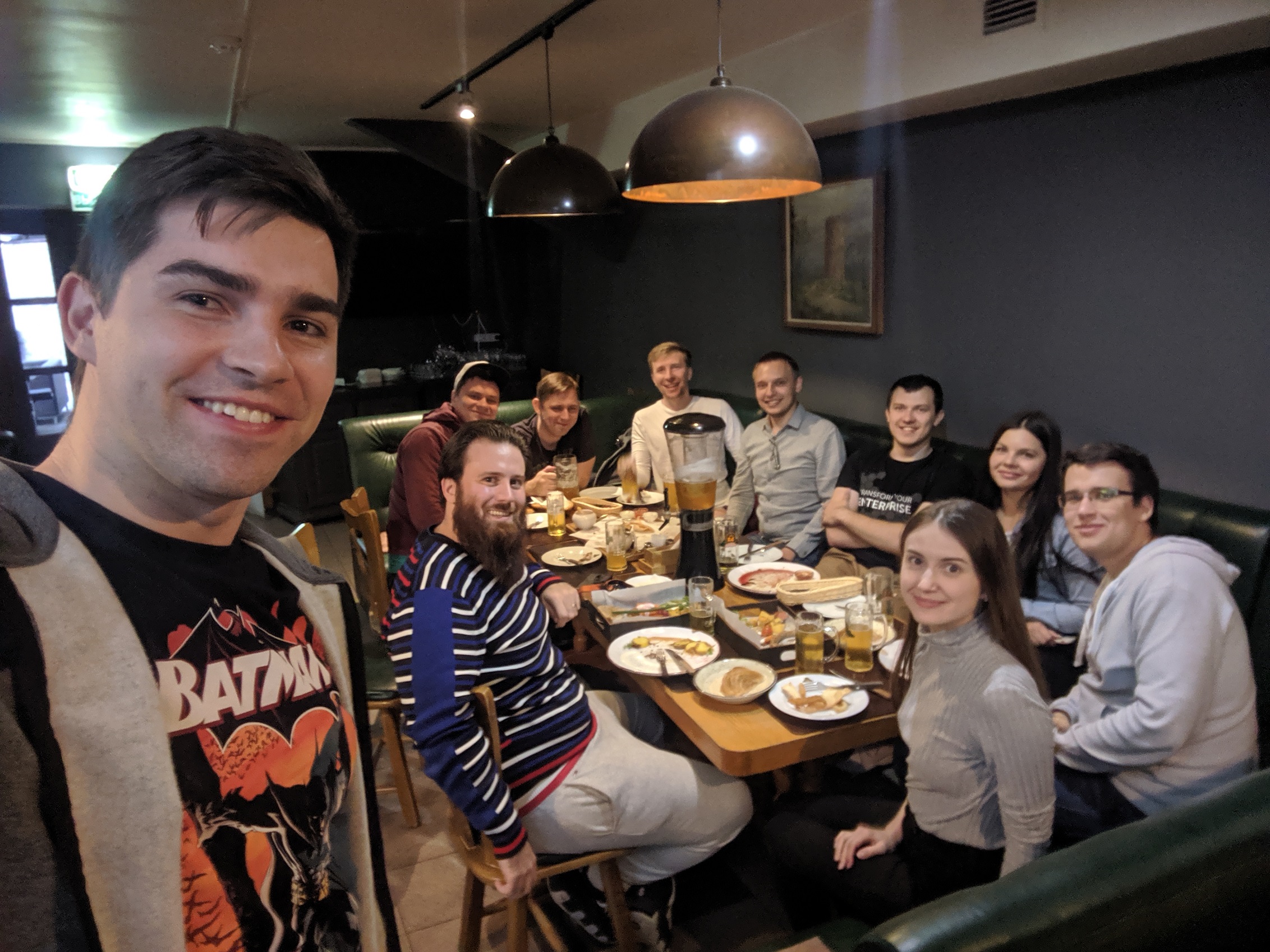 If there were any surprises about traditions in Belarus?
Yes, a lot. For example, in Uruguay people are a little bit warmer, in general speaking. I work in the office here and people are much colder. In the beginning. it was super difficult to solve any work questions with my teammates. Mostly, all people in the office speak English, but they do not feel confident about it. They are a little bit shy to talk with me and so do I. But I think it is just take more time to become friends here.
Actually, my wife had even more surprises about my culture. In Uruguay, every 29th of a month we eat gnocchi –Italian food, some kind of pasta. It was strange but now my wife also follows this tradition.
What do miss the most in Uruguay?
I really like Belarusian food. To tell the truth I even gained some weight. The only thing I miss is meat. In Uruguay we eat a lot of beef. Literally, in every house we have barbecues. Sometimes me and my wife have picnics here, but it is not the same.
Also I miss ocean a little bit. In Montevideo, it is normal to spend your lunch break on the coast. Most of people live near the ocean and all the other area of the country is fields with cows.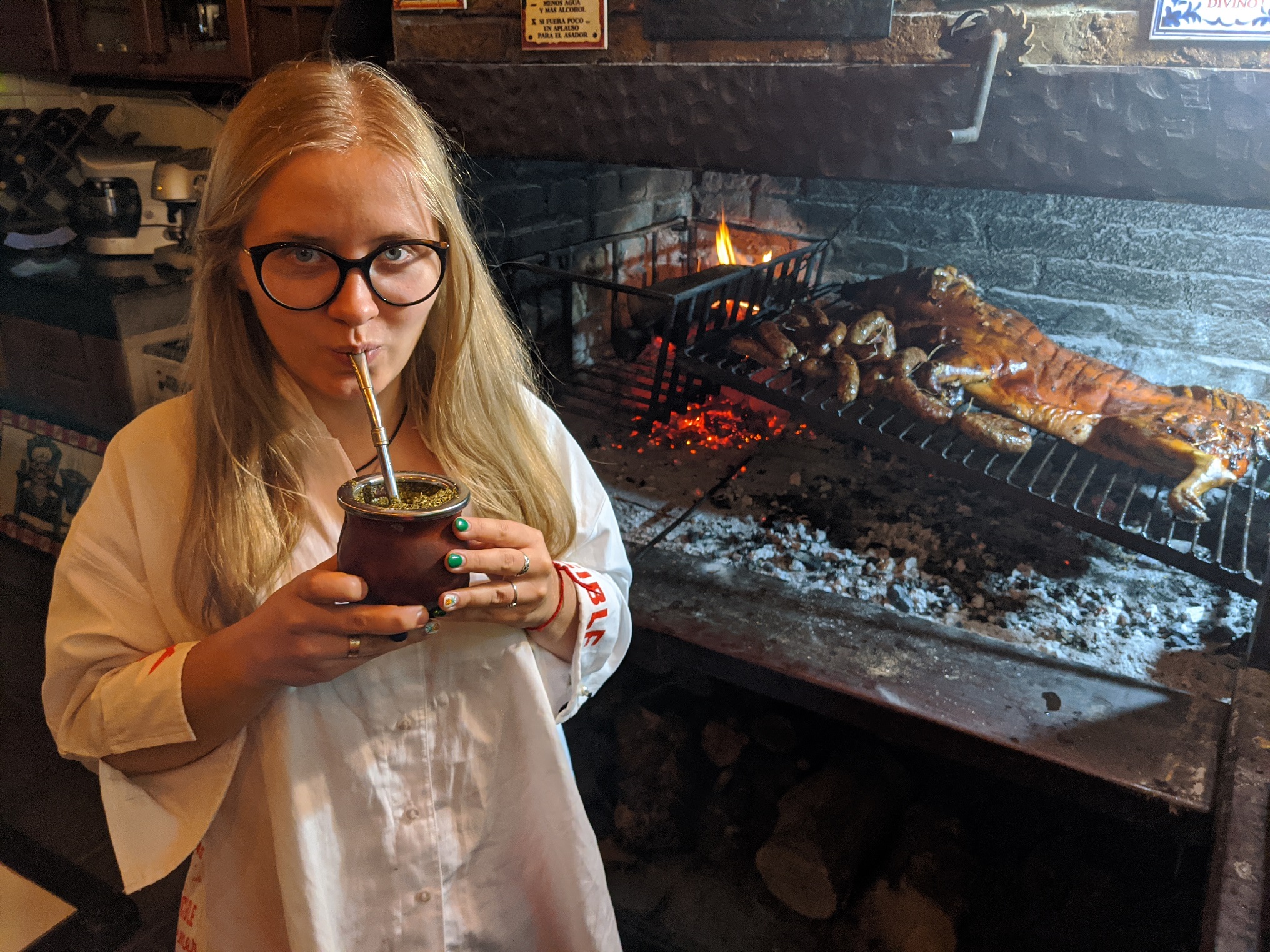 What are your favourite places in Minsk?
I enjoy going to Botanical garden, because each season you can see completely different places. And maybe It is silly, but I really like local market "Komorovka". Food, talks with buyers – that is fun! Minsk sea is very nice too, there you can do barbecue next to the water.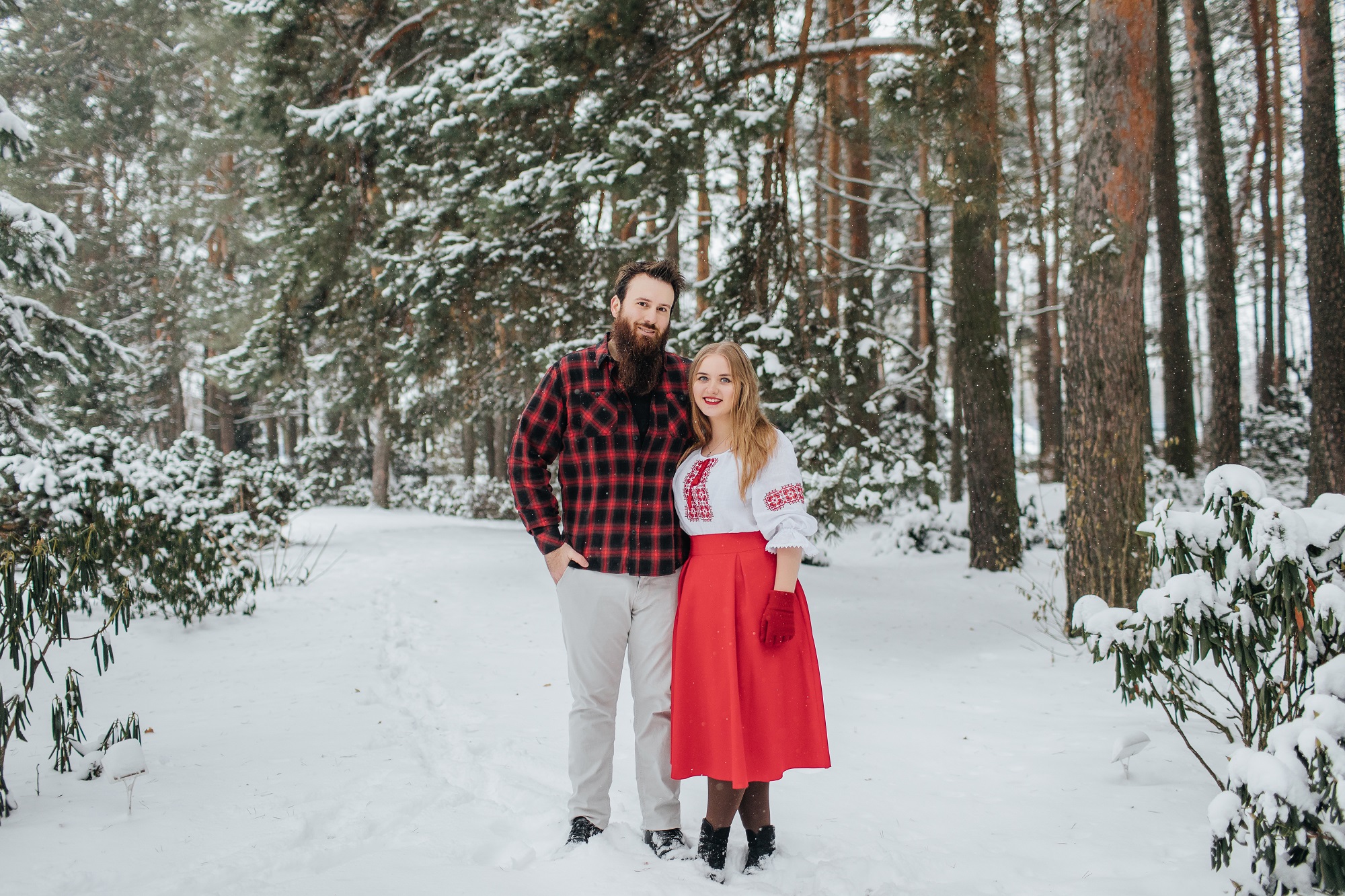 What are your plans about staying in Belarus?
I do not feel myself as a tourist, I actually live here. Right now, me and my wife are actively saving money. We need to buy an apartment, because we are expecting a baby. We are choosing between Dana Holding and Minsk World buildings. Also, I need to get driving license here again because now I have Belarusian citizenship permit. I want to live and bring up our child here and now me and my wife are trying to make all our plans done.