RESULTS OF BELARUS BEAUTY AWARDS 2020
On December 9, the Belarus Beauty Awards ceremony took place. For the first time, the event was held in an online format; the recording of the broadcast is available here.
The results were summed up in 5 competitive categories: Health, Fitness, Beauty, Cosmetic product, Blogger.
WINNERS IN THE CATEGORY "HEALTH", category partner - Famvital
MEDICINE
Women's Health Center: Verba Clinic Network (Minsk, Brest, Novopolotsk)
Dental Center: "Center for Family Dentistry", Minsk
Center for aesthetic cosmetology: the network of clinics "Lesante", Minsk
Medical center: "Bina" (Vitebsk) and the Verba network of clinics (Minsk, Brest, Novopolotsk)
PERSONAL HYGIENE MEANS, partner of the subcategory - Planet of Health
Toothpaste: Splat Special, Russia
Dental floss: Expert Pharma from Faberlic, Russia
Mouthwash: "Healing herbs" from Faberlic, Russia
Means for intimate hygiene: Vidermina, Italy
PHARMACY COSMETICS, partner of the subcategory - Health & Beauty
Hair and scalp care: Topicrem, France
Facials: Topicrem, France
Baby care: Biolane, France
Body care: Bioderma, France
WINNERS IN THE FITNESS CATEGORY, category partner - Vitba Active
Fitness / Gym: "House of Fitness", Orsha and FIZ-RA, Minsk
Women's fitness club: Fitcurves, Minsk
Yoga / Pilates studio: "Olympic", Minsk
Fitness coach: Zelensky Kirill, Minsk
Sportswear brand: Mark Formelle, Belarus
WINNERS IN THE BEAUTY CATEGORY, Category Partner - Scarlett Top Style
Beauty salon: Soko Beauty Studio, Minsk
Luxury beauty salon: Mon Platin, Minsk
Hairdresser: "Beauty Center", Minsk
Barbershop: Barrymore, Minsk
Eye Design Studio: Browbar Number One, Borisov and Beauty Eyes, Minsk
Nail service: The Kitchen, Minsk
Discovery of the year: Mon Platin, Minsk
WINNERS IN THE COSMETIC PRODUCT CATEGORY, partner of the category - 21vek.by.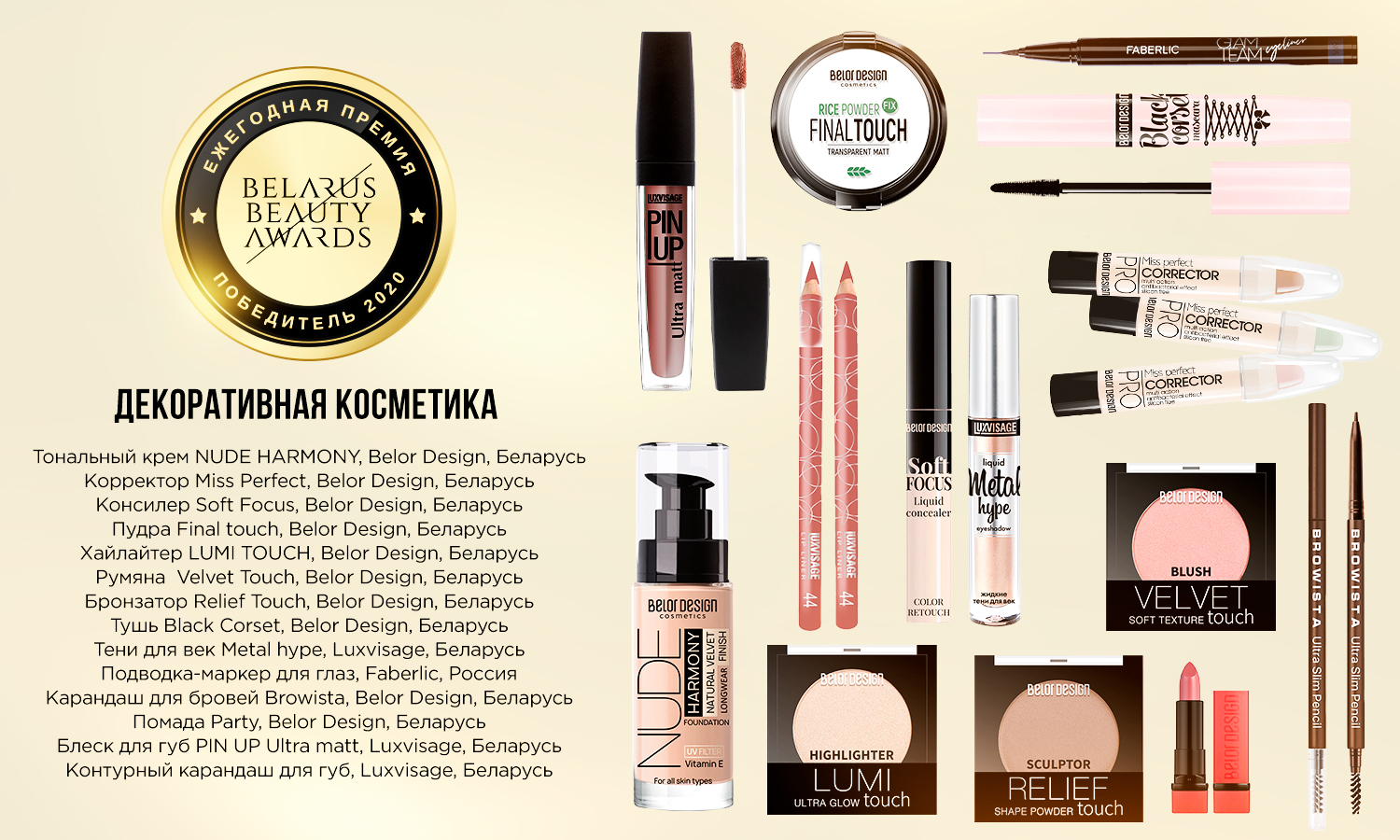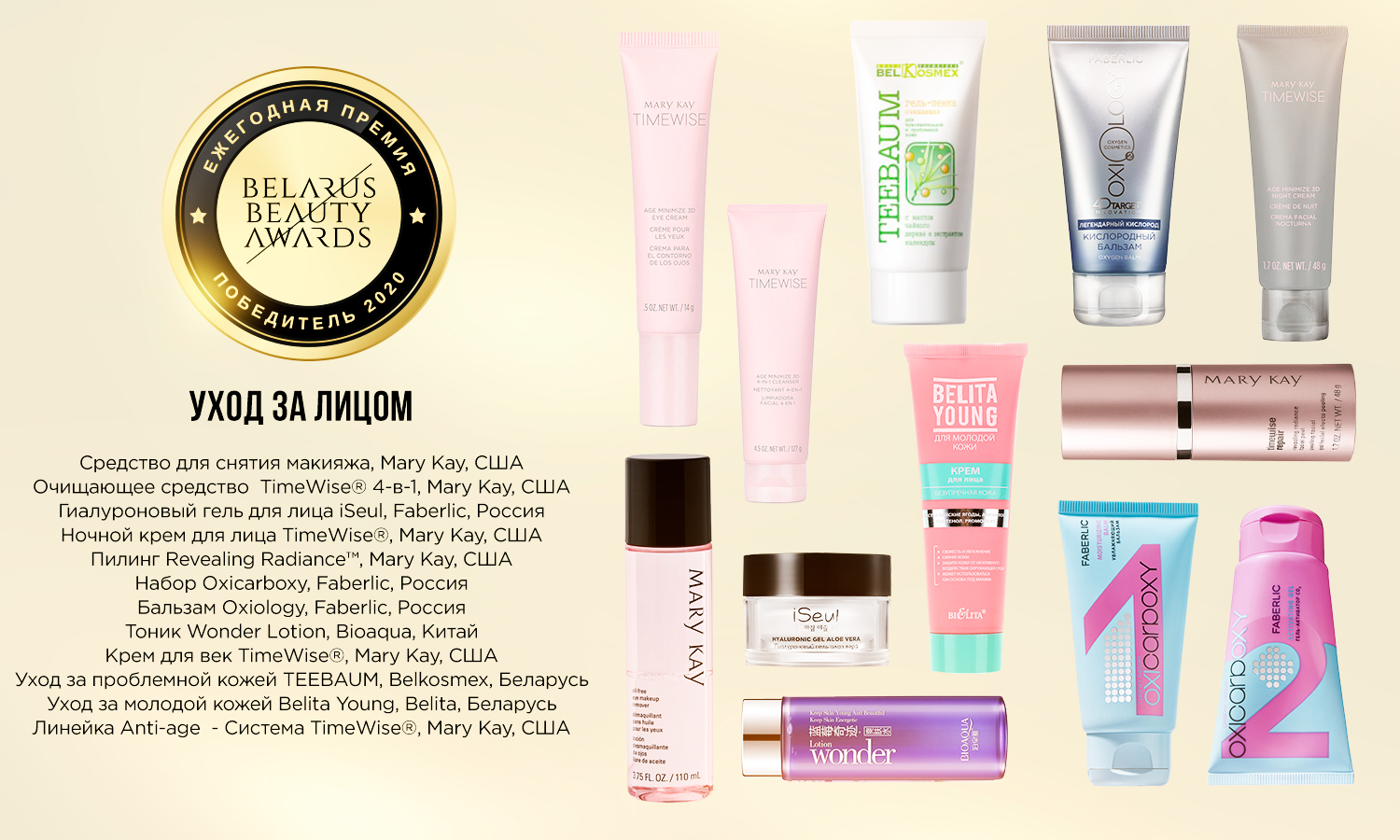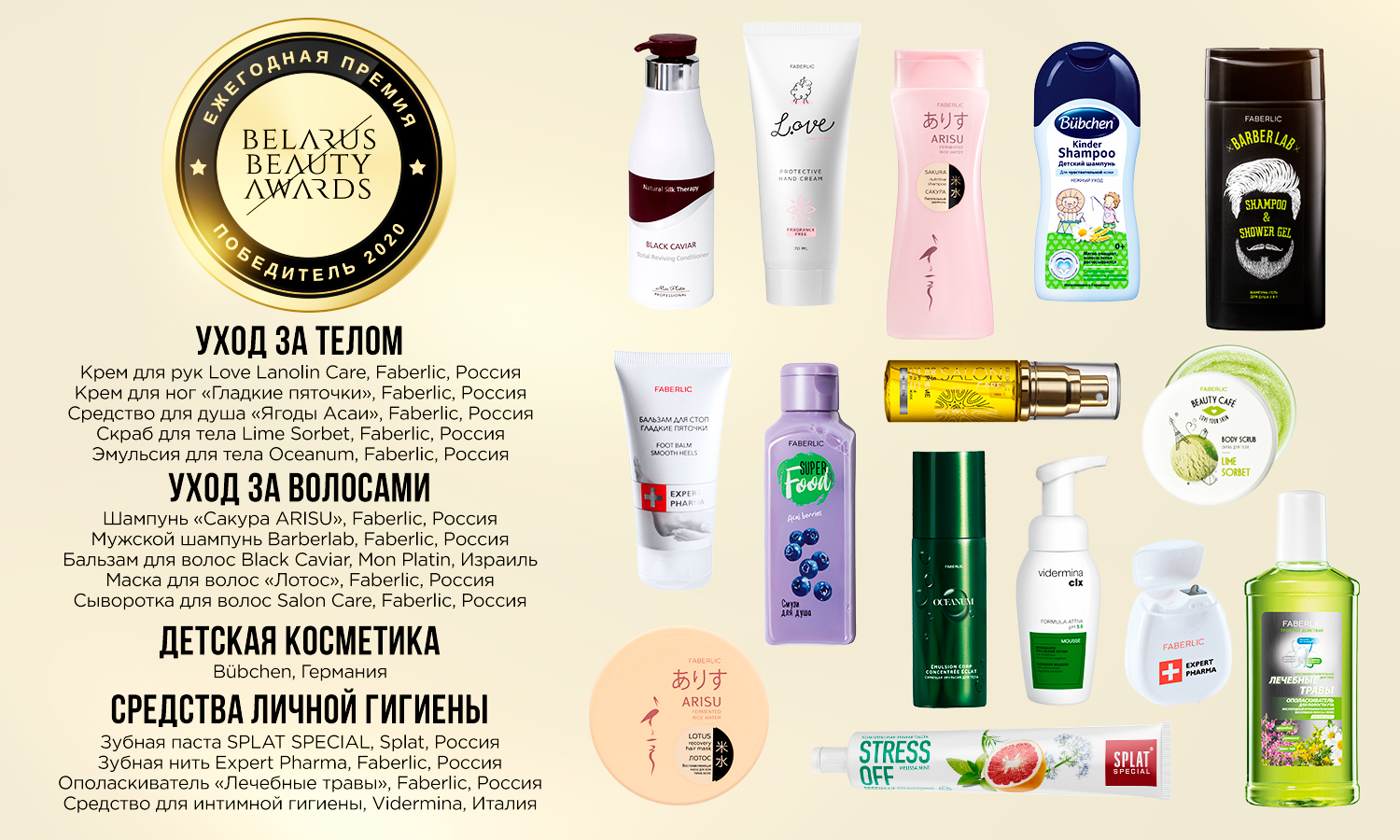 ECO-COSMETICS, partner of the subcategory - Organic Beauty
Hair care: Green Organ Za, Belarus
Face care: Levrana, Russia
Body care: Green Organ Za, Belarus
PROFESSIONAL COSMETICS
Hair care: Sergio Professional, Belarus
Facial care: Skeydor, Spain
BEAUTY-BLOGER, partner - jewelry chain Zolotaya Mechta
1st place - Olga Ulasevich, 1674 votes
2nd place - Ekaterina Nikolaeva, 1008 votes
3rd place - Diana Medova, 456 votes
4th place - Julia Novik, 256 votes
5th place - Irina Makarevich, 211 votes
Award organizer: GUARDO
Technical partner: MEDIA LINE
Official partner of the BEAUTY category: SCARLETT TOP STYLE
Official partner of the FITNESS category: VITBA ACTIVE
Official partner of the HEALTH category: FAMVITAL
Partner in the HEALTH category: PLANET OF HEALTH
Official partner of the COSMETIC PRODUCT category: 21VEK.BY
Award partners: GALANTEYA, ZOLOTAYA MECHTA