The winners of the international project "Choice of the Year 2020" in Belarus have been announced!
On December 10, the Minsk Marriott Hotel hosted the official ceremony of awarding the winners "Choice of the Year 2020" in Belarus.
The best brands in various categories were identified and awarded 19 times. The winners were determined according to a single methodology that has been used throughout the entire existence of the project. In order to interview consumers, detailed questionnaires are used, where you need not just choose an answer option, but enter detailed information about yourself. This allows not only to avoid cheating votes, but to make the sample of respondents representative in order to achieve the most objective results.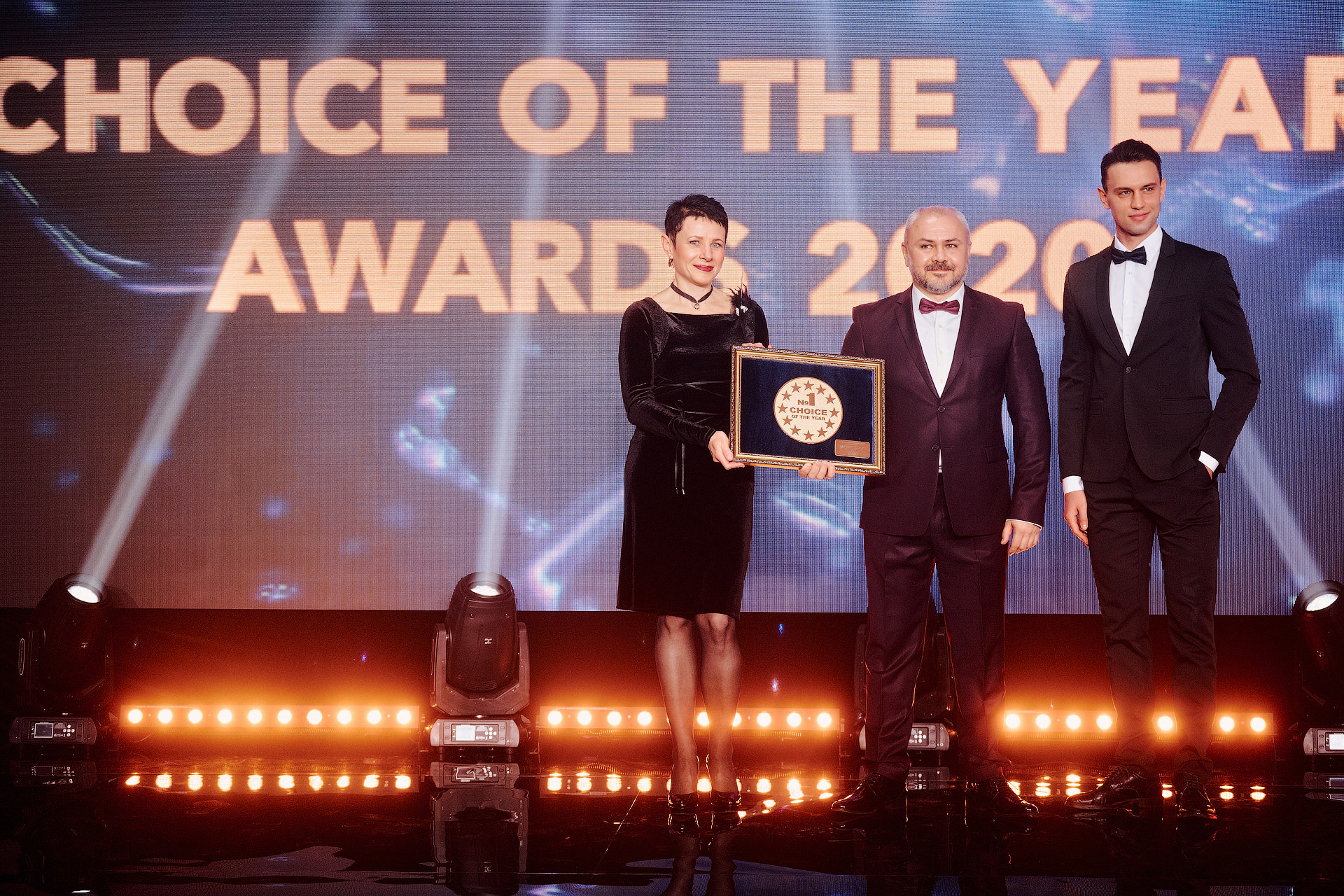 The format of the event this year was slightly changed; the organizers assigned an important role to the observance of safe communication measures for the guests of the ceremony. The level of the event remained unchanged: the luxurious hall of the Minsk Marriott Hotel, evening gowns for guests, sparkling wine, delicious snacks, camera flashes, performances by artists and, of course, bright victories of the participants.
In addition to the gold medal "Choice of the Year", the winners received the title of prize-winners of the rating "League of Leaders" of Belarus. This is a project that was initiated by the Choice of the Year in 2018. You can read more about it here ligaliderov.by.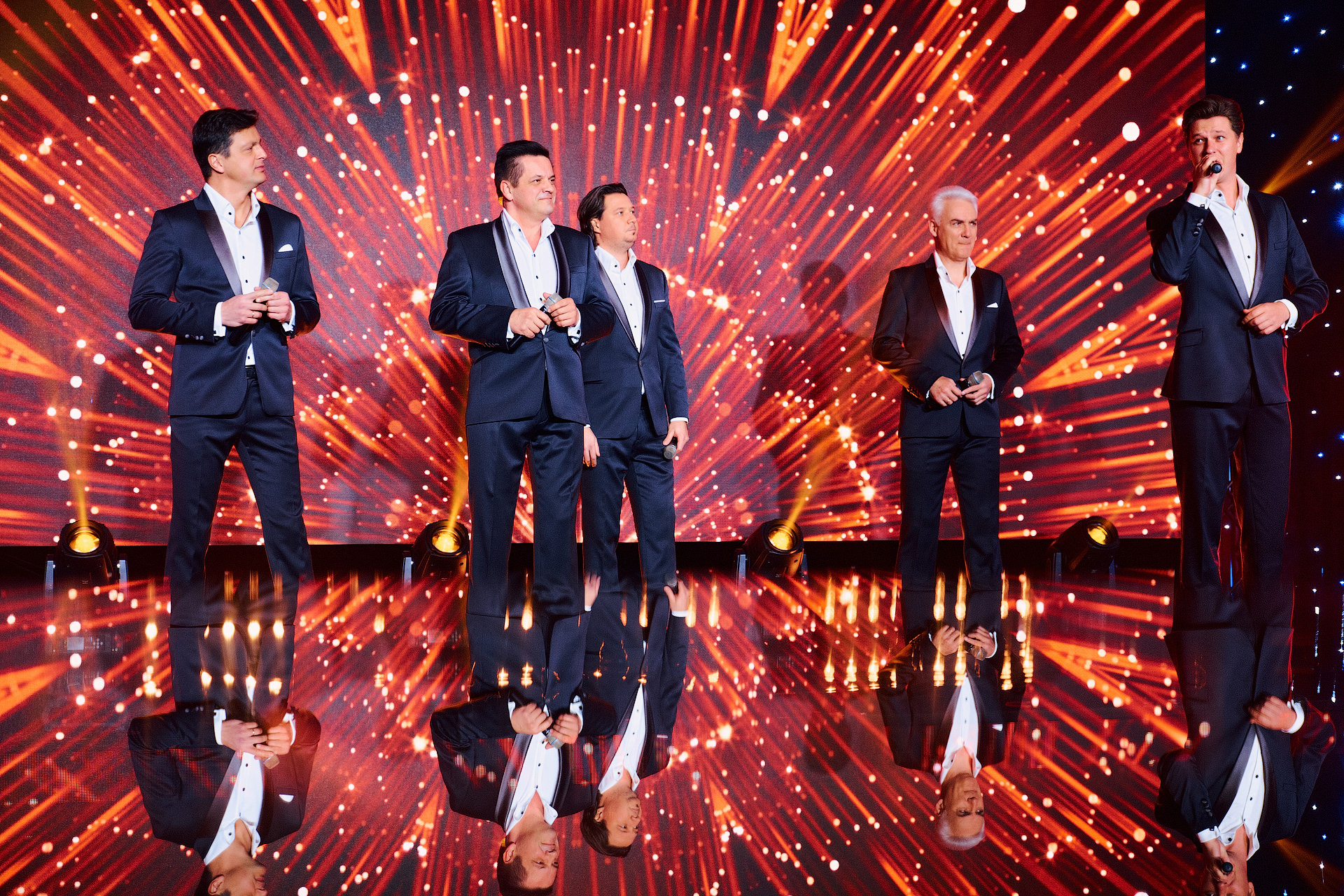 Now comes the fun part! Choice of the Year 2020 winners:
Food and drinks
Potato Chips of the Year - LAY'S
Poultry meat producer of the year - AGROKOMBINAT "DZERZHINSKY"
Frozen semi-finished products of the year – MYASNIYE PODUSHECHKI
Boiled sausages of the year - VOLKOVYSSK MEAT PLANT
Mayonnaise of the Year - KAMAKO
Chocolate of the Year (Belarusian production) - KOMMUNARKA
Confectionery Glazes Manufacturer of the Year - MONTBRUK
Health and beauty
Network of laser cosmetology centers of the year - LESANTE
Weight Loss & Control Program of the Year - HERBALIFE NUTRITION
Balanced Nutrition of the Year - HERBALIFE NUTRITION
Source of Omega-3 and Vitamin D of the Year (Fish Oil) - MOLLER'S
Means of the Year for the Care and Treatment of Children's Skin - BEPANTEN OINTMENT
Imported antiviral drug of the year for the treatment of influenza and acute respiratory viral infections (from the group of interferons) - KAGOCEL
Vitamin and Mineral Complex of the Year - SUPRADIN
Means of the year for the treatment of joints in osteoarthritis - TERAFLEX
Feminine hygiene products of the year made from natural ingredients - NATURELLA
Blood Glucose Meter of the Year - BIONIME
Wet Wipes of the Year - SMILE
Goods and services for animals
Treats of the Year for cats (pads) - FELIX CRISPY TREATMENT
The chain of stores of the year for the sale of goods for animals - DOCTOR VET
Veterinary Clinic of the Year - DOCTOR VET
Importer of the year of dry grain-free food for cats and dogs (super premium / holistic class) - VVP-ZOOVET
Household chemicals
Laundry detergents of the year (premium segment) - ARIEL
Household appliances and electronics
Monitor of the Year - LG
Vacuum Cleaner of the Year - LG
SMART TV of the Year - LG
Refrigerator of the Year - LG
Washing Machine of the Year - LG
Electric Toothbrushes of the Year - ORAL-B
QLED TV of the Year - SAMSUNG
Mobile Phone of the Year - SAMSUNG
Auto, Moto, Velo
Auto parts store chain of the year - ARMTEK
Everything for home, construction and repair
Kitchen products of the year - FREKEN BOK
Floor coverings of the year - TARKETT
Belarusian manufacturer of entrance metal doors of the year - STALNAYA LINIYA
Lumber trade network of the year - RUSSKIY LES
Services. Recreation and entertainment
Educational courses of the year in the field of IT - IT-ACADEMY OF THE EDUCATIONAL CENTER OF PROGRAMMING AND HIGH TECHNOLOGIES
IT education of the year for children and adolescents - ITEEN ACADEMY OF THE EDUCATIONAL CENTER OF PROGRAMMING AND HIGH TECHNOLOGIES
Educational platform of the year for teaching children - LOGICLIKE (logiclike.com)
Tour Operator of the Year - TEZ TOUR
Wedding Company of the Year - PERFECT HOLIDAY BOUTIQUE
Sushi delivery of the year - PROSUSHI
Casino of the Year - SHANGRI LA
Online store of mobile phones, tablets and accessories of the year - MTS
The chain of stores of household chemicals, cosmetics and household goods of the year - ISLAND OF PURITY AND TASTE
Mass media
Music TV Channel of the Year - EUROPA PLUS TV
Radio Station of the Year - UNISTAR
Products / services for business
Digital Agency of the Year - ARTOX MEDIA DIGITAL GROUP
Office furniture of the year (customized) - PRO-TRADE
Door hardware of the year (on the wholesale market) - INTERKEY