Top 5 best radio stations in Belarus
It seems that there is no place for radio in the modern world, since it has already been replaced by computers, smartphones, tablets and other gadgets that allow you to listen to audio broadcasts. But modern radio has also stepped forward, and what is more an online radio has appeared. It's not just about listening to music online, but entire programs with invited bloggers and stars. Despite the great competition from streaming services and the availability of «broadcasts with pictures», radio remains a competitive resource for obtaining information and listening to popular music. This type of audio broadcasting is now very popular, people listen to radio in cars on their way to work, in the offices, in cafes and restaurants. Today we will get acquainted with the most popular radio stations in Belarus and find out how they remain so interesting.
Unistar
One of the most popular radio stations in Belarus is Unistar. Surely, you have already heard about it, because the main hits of the last decades are collected here. From 07.00 till 10.00 on weekdays, you can listen to the "morning show", where Konstantin Kaverin, Polina Letova and Petr Safronov tell funny and useful news from all over the world, help wake up and make plans for the whole day; at 12.20 on weekdays the game "office of the day" begins – an intellectual duel for capital offices with prizes; from 13.00 till 14.00 on weekdays and from 14.00 till 15.00 on weekends, the "Friendly hour" program, where everyone can convey greetings or congratulations to his loved one; and also from 19.00 till 21.00 on Fridays (repeats on Saturday from 12.00 till 14.00) there is a Vadim Savin's show "Unistar Top 20", where you can listen to the latest world hits. This radio station is available in Minsk, Brest, Gomel, Mogilev and Bobruisk. It is not difficult to find it, the Unistar broadcast wave in Minsk is 99.5 MHz FM, and the website is called unistar.by. Also on the website of the radio station you can read the latest news from all over the Republic, collected under the heading "News of the day".
Radius FM
Radius FM – is the first FM-radio station with broadcasting throughout Belarus. Here are programs for all tastes, starting from "Avtodrayv" – a useful show with car headings, hits and gifts for drivers; "Fitness Club" – tips and navigation for those who cares about his health; "Point of return" – for those who wants to listen to exciting stories about the most famous Belarusians (the project tells about the fate of a person and how it intertwines with his homeland); and ending with the "Flashback Radio Show" for house music lovers (the show contains vibrant tracks of such styles as house and progressive house). The radio station is widely represented on VKontakte, Facebook, and Odnoklassniki social networks. There is an Instagram account and a YouTube channel, as well as a website called radiusfm.by. Young and energetic hosts, such as Zhenya Basalay, Olya Petrovskaya, Olga Venskaya, Dmitry Leshkevich and Natasha Lenskaya, broadcast at the station. Hits, news, broadcasts and weather forecasts are all on the Radius FM– 103.7 MHz FM in Minsk.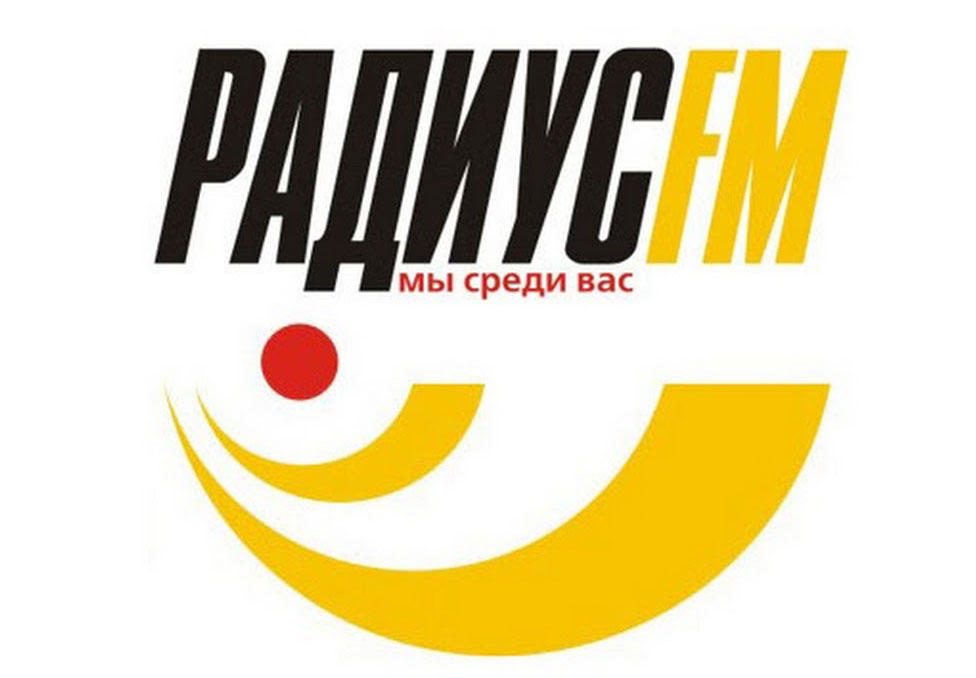 Pilot FM
Radio station "Pilot-FM" is one of the leaders in local broadcasting. The station is available in Minsk, Grodno, Brest, Mogilev, Vitebsk and Gomel, as well as in their districts. On the radio you can always hear the permanent presenter Polina Govorovskaya, who leads such programs as Dance chart, Maxifresh, Hotline and SMS Express. You can listen to the program around the clock on the wave of 101.2 FM in Minsk. Moreover, live listeners win prizes and delight their loved ones with congratulations. Any information about the radio can be found at pilotfm.com.
Dushevnoe Radio
Dushevnoe radio is a new station in the Belarusian FM society. So far, radio is available in Minsk, Gomel and Grodno. Dushevnoe radio is an opportunity to plunge into the past, no hits, just a good musical immersion in nostalgia, where it is always sincere and light. In the format of the radio station, such artists as Abba, Valery Meladze, Madonna, Adriano Celentano, Valeria, Philip Kirkorov, and even Michael Jackson are represented. Entertainment programs gathers the best formats of radio stations, so you can listen to programs such as "Historical News" – a retrospective of significant events, "Vinyl History" – stories and secrets of old songs, "Auto Panorama" on Dushevnoe radio – the latest automobile news, and "Legends of Dushevnoe radio" – bright facts from the life of legends of local pop – Sofia Rotaru, Valery Meladze, Vladimir Kuzmin and others. Soon Dushvnoe radio will broadcast in all cities of the Republic, and today you can listen to radio on the wave of 105.7 FM in Minsk.
Humor FM
The first and only humorous radio station in Belarus is Humor FM. It is a station for raising the mood and positive attitude. Every day you can listen to programs such as Comedy Club (the most striking fragments of a TV show), Comedy Woman (popular clippings of female humor), Stand Up (a new format of humorous show), Once Upon a Time in Russia (a humorous parody of life in Russia), KVN (performance of the best KVN teams) and Evening Urgant (radio version of the popular show with Ivan Urgant). Every morning on weekends hosts Masha Neporyadkina, Vladimir Maykov and Ignat Olgovich Mudko make sure that waking up and getting ready for work are easy and fun for you with the show "Morning with Humor", and on weekdays you can also hear "Humor FM" about traffic jams and good news. In addition, on the air "Humor FM" you can hear great music, because only the best world hits play here. The broadcasting wave in Minsk is 93.7 MHz FM, and the website is humorfm.by.
There are many more radio stations in Belarus as well, and they all occupy worthy positions in the ratings. All the stations are trying to catch on with their uniqueness, because now everyone can find the station according to their mood and interests, but this is mainly entertaining content. Lovers of listening to various political news can pay attention to the First National Channel. There you can listen to the speech of the President of the Republic of Belarus, Alexander Lukashenko. As for advertising, radio stations are profitable platform for companies, as the audio format allows you to achieve maximum attention and interest from listeners, which means big sales.
Follow us on Facebook, LinkedIn, Telegram!
---
Photo: i.ytimg.com, amg-consult.by, maygli.by, souldom.by, images.radiovolna.net.