Treasure was found in Minsk park
24 coins with the image of Nicholas II were found in the Marat Kazei park in Minsk, tut.by reports.
The treasure was discovered by Pavel Korolev, a researcher at the Yanka Kupala Museum and a member of the monitoring commission for the protection of monuments under the Ministry of Culture. During construction work, Pavel noticed a gold coin on the ground. On it was the profile of Nicholas II. Several more coins were buried nearby, a gold crown from teeth, a chain and a ring. Also, pieces of cloth were found in the ground, in which, apparently, the treasure was wrapped.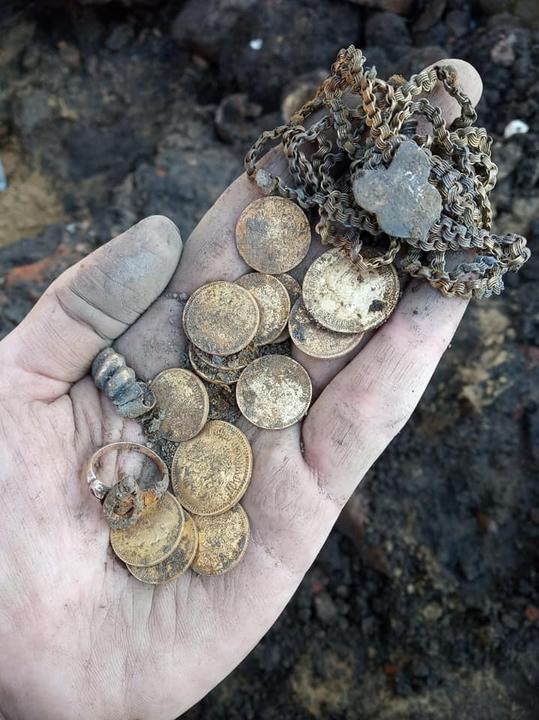 Pavel suspended construction work and turned to the historian and archaeologist Sergei Dernovich. Together they discovered several more coins of the late 19th century.
During the reign of Nicholas II, a residential area with wooden and stone buildings was located on the site of the Marat Kazei park. But at the beginning of World War II, all houses were burned down.
While the further fate of the treasure remains unknown. By law, it is necessary to appoint an examination of the treasure, and 25% will be given to the one who found the treasure.
While the coins are in the Institute of History.
Follow us on Facebook, LinkedIn!
---
Photo: dh.img.tyt.by