Top fitness clubs in Minsk
The modern world lay down its own laws, everything becomes more accessible, therefore, there are more requirements to everyone. Many try to be better, both mentally and physically. Taking the health more seriously has finally become fashionable. Gyms are replenished with new athletes, fitness blogs are gathering more and more subscribers, and sports projects are gaining great popularity. There are many varieties of sports activities where everyone can look after himself as he wishes. In this article we will learn how to start, where you can go to do sport, and what you need to take with you.
Fitness clubs in Belarus
If you thought about sport, it's good, if you understand what exactly you want to do, it's wonderful. Based on your goal, you need to choose which program suits you.
Gym
Gym is the best place to train, especially if you are a beginner. Here professional coaches will teach you and tell you how to get your body in order and keep it in good shape.
Self-study
Many choose independent trainings, as the coach does not always know more than professional sportsmen. Such athletes calculate the training time themselves, which means they know what to do. A few minutes of cardio, and you can start practicing.
Personal trainings with a coach
The most important thing to remember for beginners is no need any improvisation. Therefore, it is worth looking for "your" trainer who will help you create a training program, indicate the correctness of the exercises, and answer all your questions.
Group training
Training in the gym is not only about pulling dumbbells, and obeying the trainer. There are more fun options. You can sign up for group workouts. Now we learn their varieties, and maybe you choose the one you like.
Zumba
A young dance fitness program based on movements from popular Latin American dances. Zumba training is the key to not only weight loss, but also a positive mood. In addition, this type of physical activity is recommended by specialists to improve the cardiovascular system and the prevention of many diseases caused by a sedentary lifestyle.
Stretching
The name tells it all, stretching translated from English - sprawling. This is an exercise system for developing body flexibility. This type of fitness improves plasticity and affects the deepest muscles.
Yoga
A fitness area that is very popular all over the world. Yoga is very useful for women, but only if the exercises are performed correctly. It allows you to train both your body and mind, fight against negative thoughts and emotions, improves health, the work of all systems and organs.
Sky jumping
Sky Jumping or fitness on trampolines is a novelty in the fitness world, which eliminates flat feet, strengthens the spine and joints, develops coordination, flexibility and endurance. No extra compression, additional loads on the joints and spine. A trampoline imitates the effect of water pushing a body out of its depths.
Pilates
Pilates is a system of exercises that tightens muscles, relieves pain in the back, joints, teaches you how to concentrate, improves athletic performance, makes you more flexible, and also improves brain activity. Pilates refers to activities that accelerate metabolism, i.e. makes your body burn calories all day!
Top fitness clubs in Minsk
The most important thing in any business is to concentrate. You need to choose a gym to your liking, and it's time to start. There can be many criteria in choosing a gym: the presence of certain simulators, adequate lighting, large accommodation, the presence of a pool, parking, convenient location. Fortunately, no problem with that in Minsk.
World of Fitness
"World of Fitness" is a modern metropolitan fitness club that offers dozens of sports, dance and development areas. This is one of the best fitness centers in the capital, where a whole team of professional trainers, instructors and educators works. You just have to say about your preferences, and a team of professionals will choose the training for you.
If you are afraid, or have any questions, go to the club's official website, where information about services, subscriptions and contacts is available.
Adrenalin
Professional trainers, an individual approach, reasonable prices – all this you will find in the Adrenaline fitness club.
The club was opened in 2012, so the system worked out to the maximum. You are always ready to help and suggest, and your task is to reach your goal.
All relevant information about the club is on the official website.
Lifestyle
A 20% discount on the first subscription, top trainers and more than 15 fitness programs are waiting for you in the Lifestyle fitness club. Every day, guys conduct online training in an Instagram account to support their customers in difficult times. They also encourage athletes with discounts and promotions from the club. All offers can be monitored on the official website.
Types of season tickets
Depending on the club you have chosen, the types of subscriptions can change, but the most common are the following: one-person subscription, corporate subscription, family, baby, kids and junior. Each of them has its own bonuses and opportunities, details can be found on the website of your chosen club.
The average cost of a season ticket
The average cost of an unlimited subscription is 55 rubles. Duration of stay in the club approximately: from 8:00 till 16:00 on weekdays; from 11:00 till 19:00 on weekends. Check all current subscription prices on the club's website or by phone.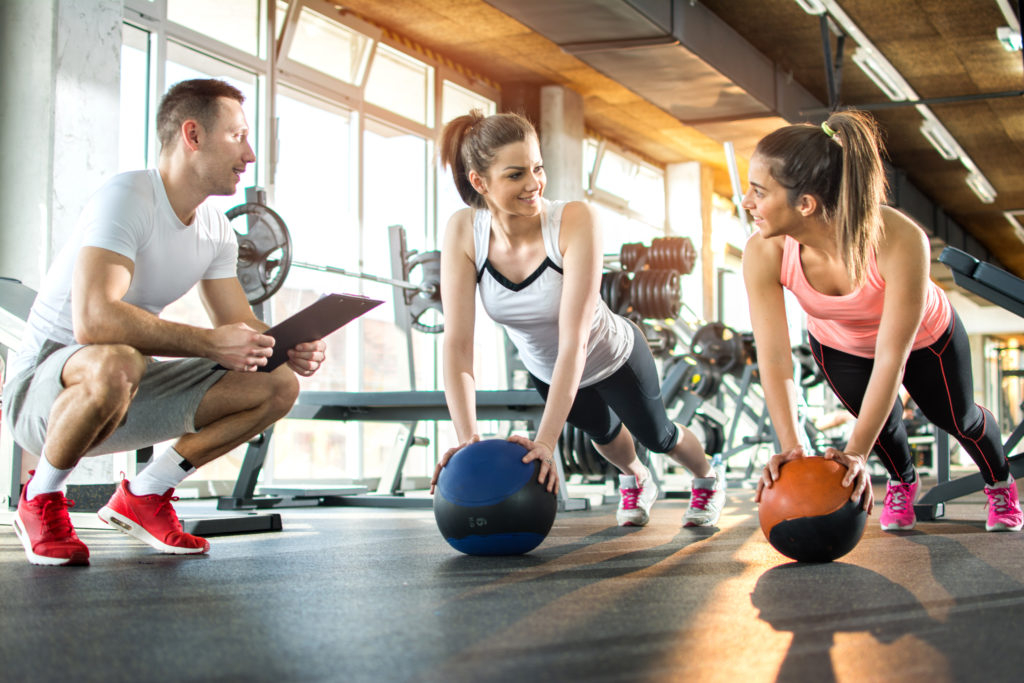 What you need to take with you to the fitness club?
Now we'll try to collect a sports bag with you in the gym, starting from the needs.
Sports bag or backpack (where everything fits). You need to have smth to put sports equipment in.
Sports shoes - this is something that helps you in any training, whether it is power, or yoga. Without good, comfortable shoes, there is a chance of harming many joints, so don't neglect this.
Shower slippers, as an element of hygiene, will not let you walk barefoot in a public place.
Towel. After the shower, you will most likely use a towel.
Tracksuit. Sportswear in general acts as a motivator for training. Once taken, then you need to train.
Bottle of water. Do not forget about the water-salt balance. Throughout the training you need to drink water, so you will feel better.
Shower set. This item is at your discretion.
Take care of your health, and the result will not be long in coming!
Follow us on Facebook, LinkedIn, Telegram!
---
Photo: volatfit.by, progorod43.ru, avatars.mds.yandex.net.