JA CLUB TALKS: Hayden Murray
In this issue of JA Club Talks, we met with an IT specialist from California, who moved to Belarus last year. What are the main pros and cons of living in Minsk and why does it worth to study some Russian before coming to Belarus? We will find answers to these and many other questions together with Hayden Murray.
Hayden, where did you live before you moved to Belarus?
Before moving to Belarus, I lived in the capital of California – Sacramento. Although the last 4 years I spent traveling in Europe, China and New Zealand. I have always wanted to live in Europe and for a while I had thoughts about moving to Germany, since I studied German at the University. Unfortunately, it appeared to be too much as the USA, I expected something more. Also, I spent some time in Paris and London, but these cities are too international for me. It felt as if 50% of people who live there are foreigners or tourists. However, my desire to move to Europe did not disappear.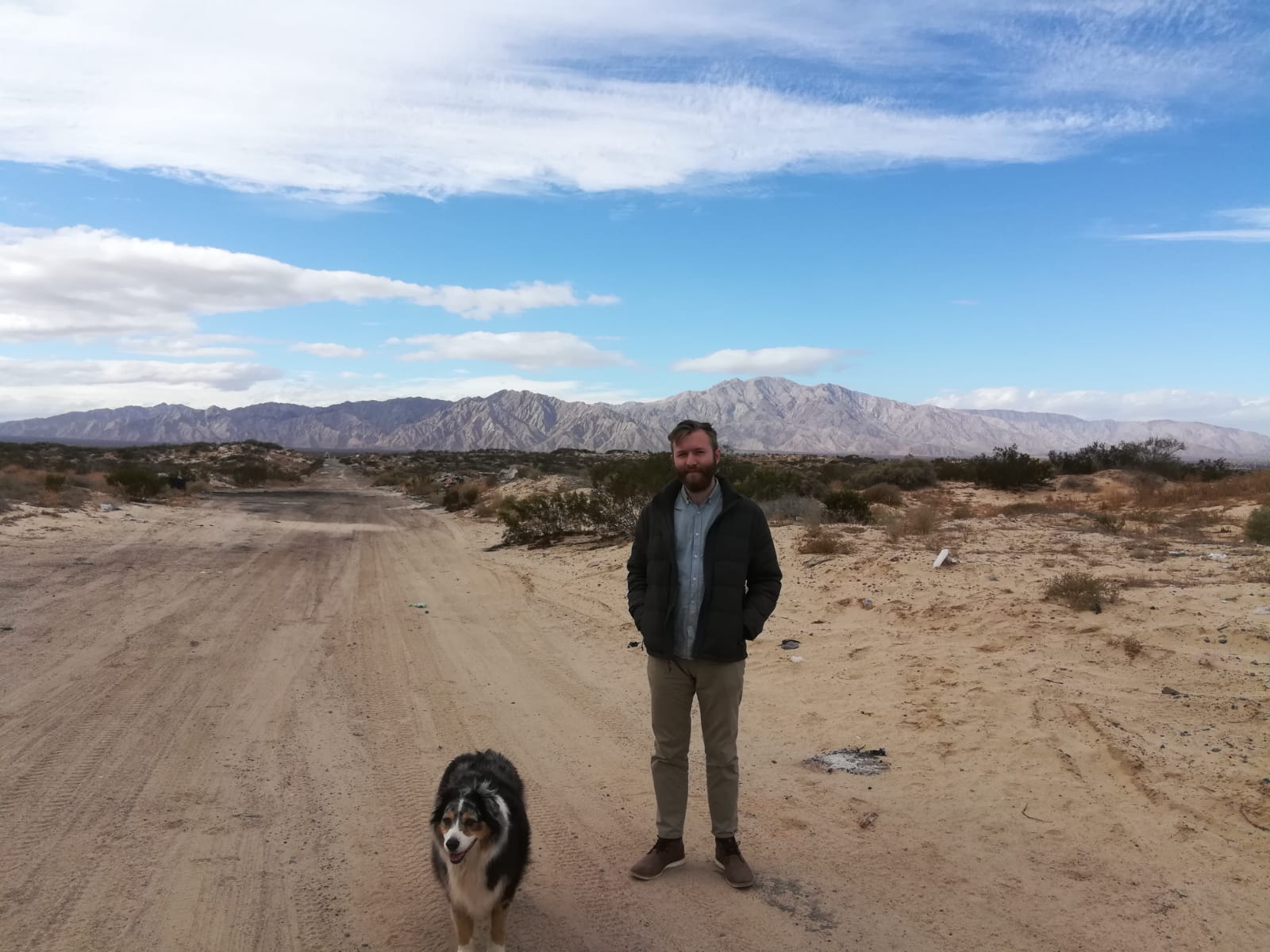 Why did you decide to move to Belarus?
After University, I had an experience of living in China with my girlfriend. At some point, we decided to have a trip all over Eastern Europe. We were moving from North to South starting from Tallinn and ending in Lviv. During that trip, we stayed in Minsk for a couple of weeks. At that moment, I found Belarus very similar to Ukraine, but calmer, cleaner and quieter. It is less touristy here and people do not used to foreigners, so they do not try to cheat them or use for money.
I moved to Belarus last year, but I went back to California for New Year and… got stuck for around 6 months because of coronavirus. I just could not buy a ticket back to Minsk. I had to buy 3 tickets before I, finally, was able to come back. For now, I want to live here, but of course, things can change. For me, it is more interesting in Belarus in comparison with other European countries.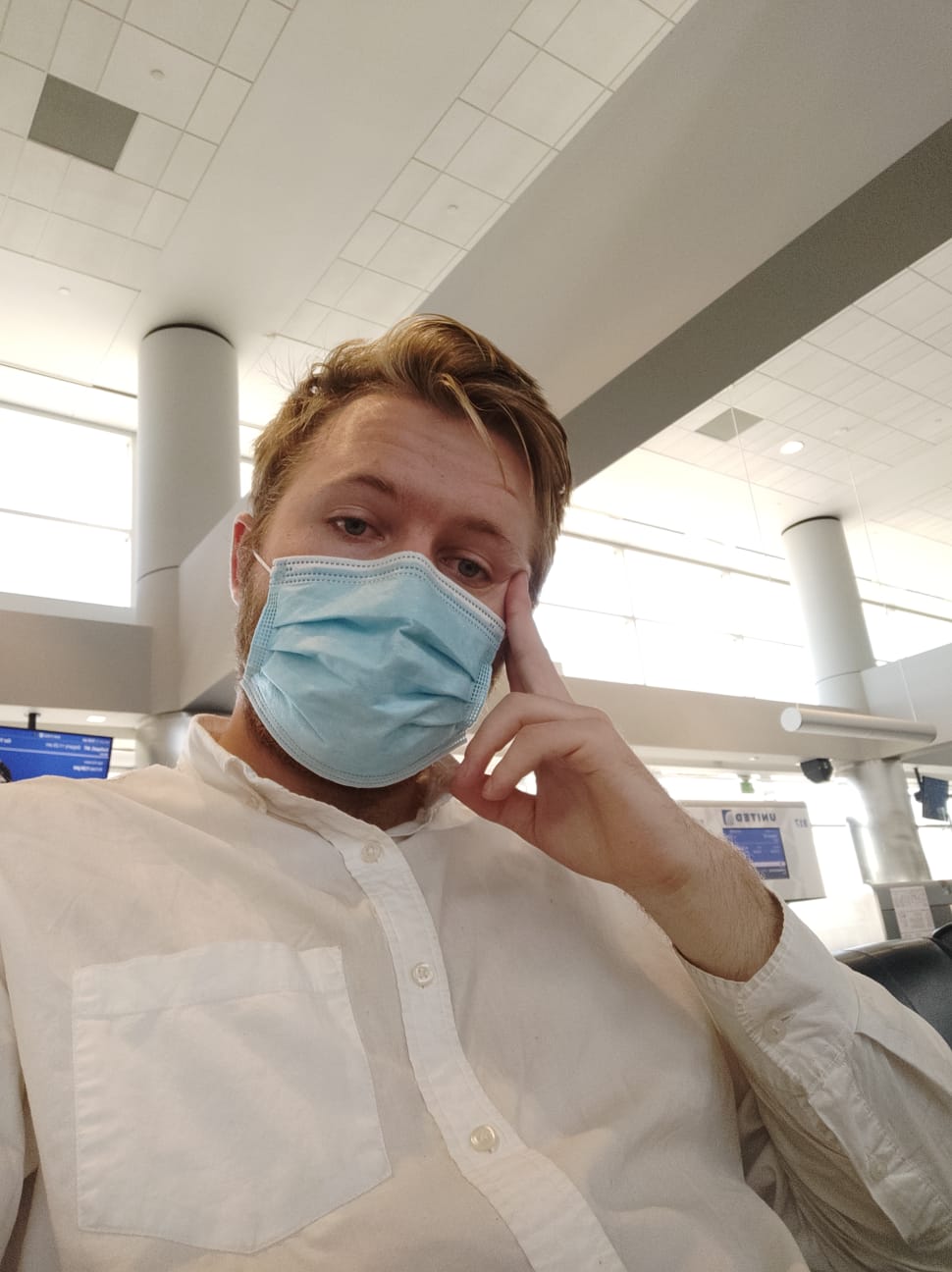 Did you have any expectations about Belarus before you came here for the first time?
People in the USA usually have no idea where Belarus is (some of my family still do not know where I live now). But I knew about Belarus before my first visit. I like history a lot, especially, the 20th century history of Eastern Europe. I was amazed with the 90s period of post-soviet countries. In this sense, Belarus has a very rich history.
When I came here for the first time, I did not expect that Minsk is so beautiful. It is a perfect place for people who adore the 20th century architecture. However, my first days in Minsk were a bit intimidating. When I arrived in Minsk, I did not speak Russian at all and felt uncomfortable because of this. European languages are very similar to each other, therefore, if you speak English, in any European country you will be able to read the signs and menus in cafes. It is different situation in Belarus, because the alphabet does not look like the Latin one. But, once you understand the basics in Russian, it becomes very easy to live in Belarus. I studied Russian in MSLU for around 6 months. Now I do studies online on my own.
What are you doing for a living now? Did you manage to find a job in Minsk?
This year I have found job in Belarus and I also continue my work in California remotely. Both jobs are connected with IT sphere. Here, I work for IT outsourcing company, where I communicate with English-speaking clients. I found this job through my friends. By the way, IT industry in Belarus is quite impressive. I think it is a perfect place to find qualified IT professionals for the much cheaper price than in Europe. In California, I work as a server administrator in a small IT company. In both America and Belarus, the coronavirus situation is really bad, so there is not much work now. A lot of business processes and projects had to be stopped, but I am sure it is just a matter of time.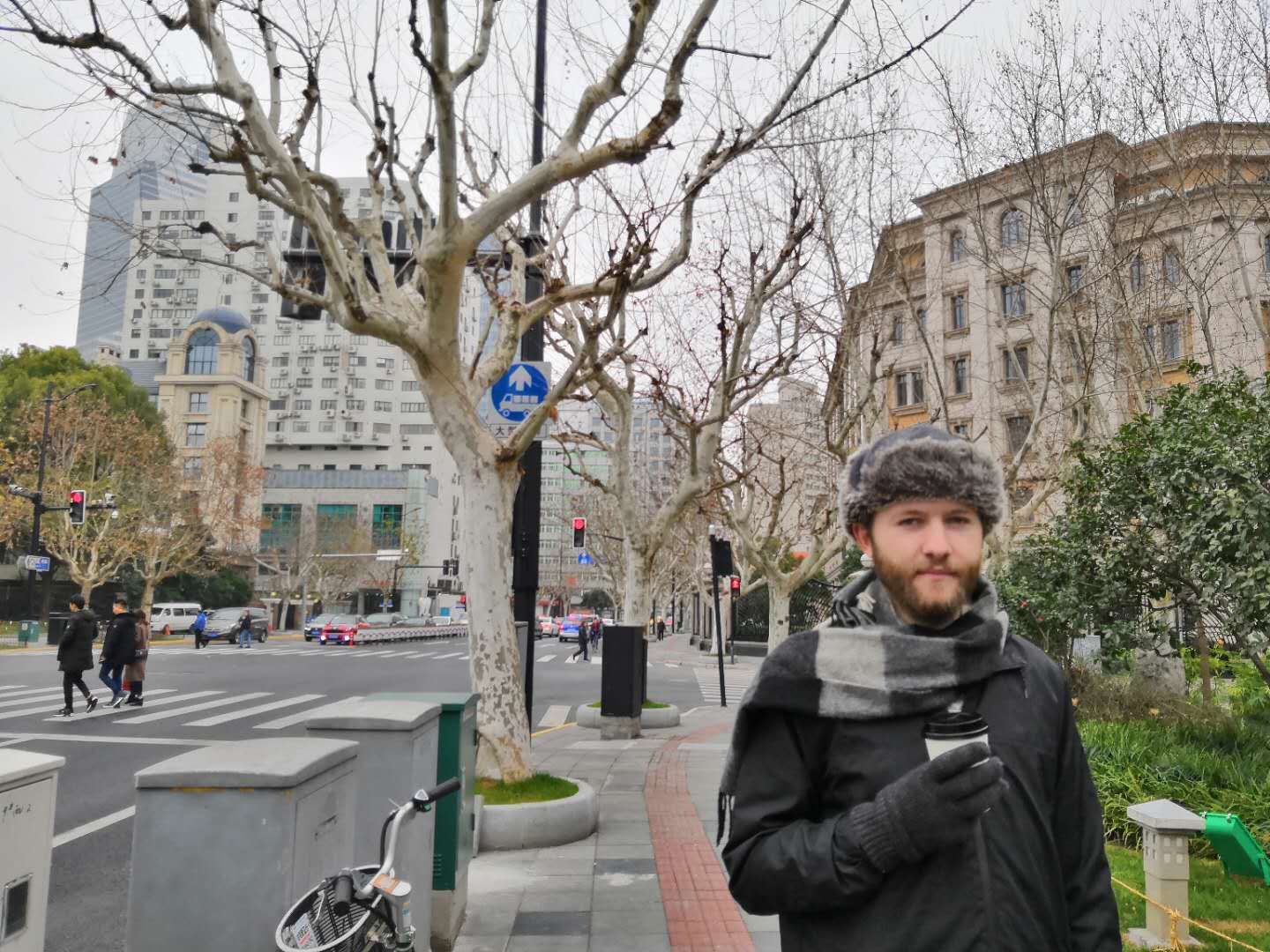 You said that you did not feel like staying in the USA after University. Why did you want to move to Europe?
Lifestyle is the biggest issue in the USA. The quality of life there is not so good as it seems. Of course, the salaries are high in California, but the expenses are higher. The salary situation in Belarus is a big problem too. But Belarusians who have low salaries can still afford renting an apartment. Sure, it will not be in the city center, but they can pay for it. In the USA, people can have normal salaries, but cannot pay the rent for an apartment, because it is too expensive. This is a very common situation in Sacramento, even though it is rather a cheap city. And if you want to live in San Francisco, you should be a millionaire.
Besides, Sacramento is quite a dangerous city. Belarus is incredibly safe even in comparison with the EU countries. I love that I can walk around in Minsk at midnight and feel comfortable.
What area of Minsk did you choose to live?
Right now, I live near the Jakuba Kolasa square. I really enjoy this place, because it is still quiet, but at the same time, I am next to everything: city center, shops, markets and so on. Also, I was considering about living in the Frunzenskaya area, but it is more expensive to rent the apartment there.
I think Minsk is designed in a very good way. It was built for people, not for cars in comparison with the USA. The Western part of America was pretty empty until the 19th century, so the cities were built in a period, when people already had cars. So, now wherever you want to go in the USA (supermarket, café, bar), you need to take a car. This situation affects both people's health, since they practically do not walk, and their social life. For example, it becomes a real problem to go to the bar with friends. You can get to the bar only by taxi or car. A taxi will take you 20-30 dollars in each direction. Unless, you are rich, it is very expensive. Therefore, Americans usually just drive, ignoring the ban on driving when you are drunk. As it costs a fortune to meet friends, people just stop doing it.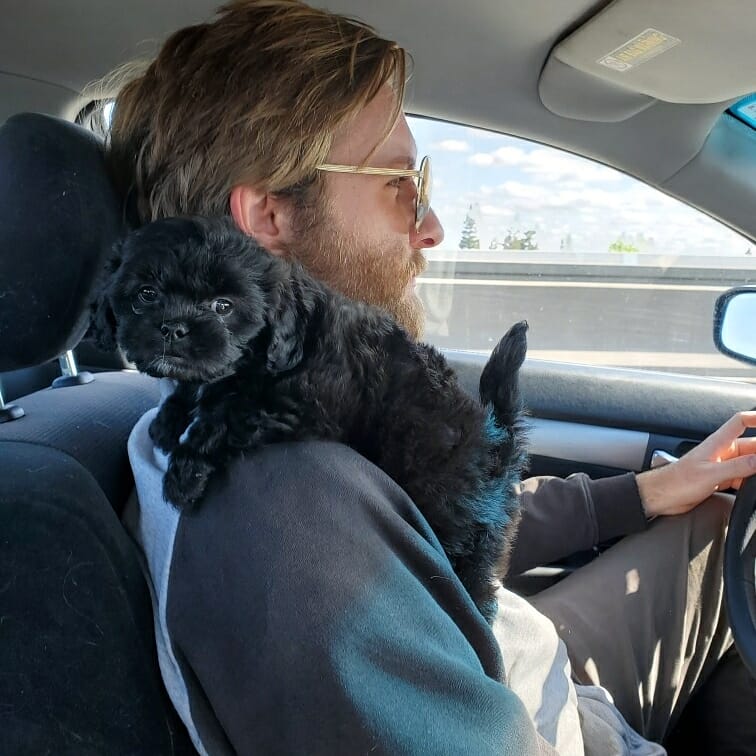 What are the main pros and cons of living in Belarus?
One of the biggest cons in Belarus for me is food. In California, food is very diverse. You can find products from every part of the world. I used to eat different cuisines. So, here I got bored with food very soon. In restaurants, you can find European food easily, but if you want, let say, Indian food, there are around two places in Minsk and only one place of Tai food. I really missed Mexican food from California, but I learned how to cook it on my own. So, food is a kind of a problem, but at the same time it just makes me cook more, which is much healthier and cheaper. The Belarusian cuisine itself is very good, especially, in winter. Belarusians are masters of soups. I really love borsch!
One of the pros of living here is that Minsk is a beautiful and in historical way interesting city. I understand that Belarusians who grew up with Soviet stuff are a bit sick of it, but for European or Asian people it is exciting to see the Soviet sights.
I do not know whether it is a pro or a con, but there are a lot of police officers and militaries on the streets in Belarus. It was strange for me, because I did not used to see police so often in the USA. But at the same time, it makes Minsk very secure.
The main benefit of living in Minsk for me is that this city allows people to be themselves. Belarusians are more reserved and honest, which I like a lot. They will never pretend to be your friend, as it happens in the USA. And they will always be there to help and support you.